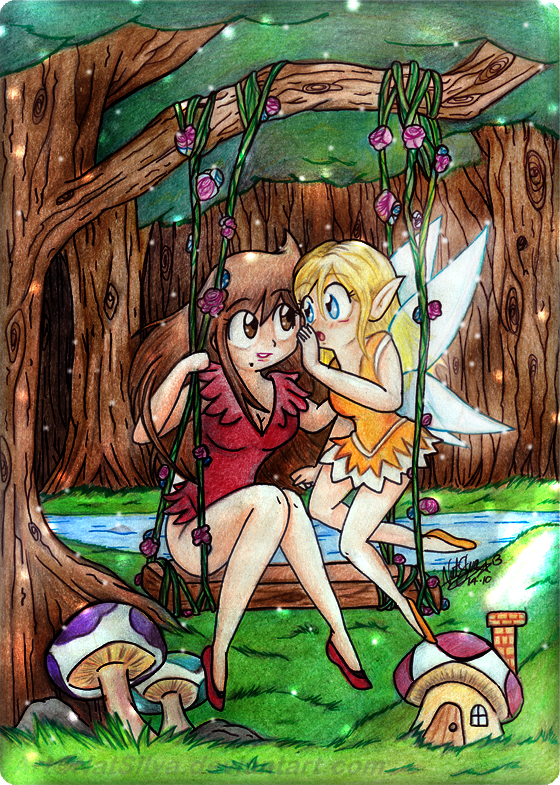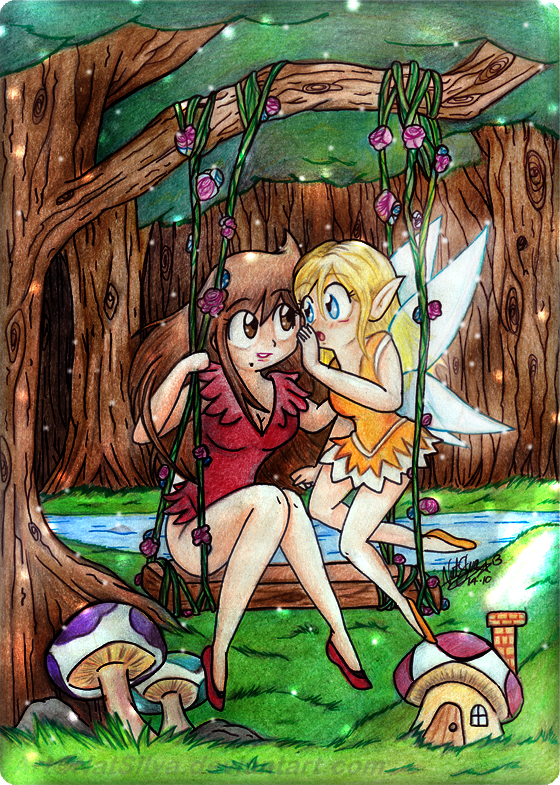 Watch
Commission for
Crash-the-Megaraptor.

He wanted his OC Danni with my OC Natz in a fairy tale scene. Danni is a pixie/fairy :]


Danni: "Can you keep a secret Natz?" She whispers as she flutters with her sparkly wings over to Natz as she wiggled her legs from the swing..

Natz: "Of course Danni!"


^_^


I have been in a pretty fairy mood lately...that and anything gardening, flowers etc.. so this was awesome to draw up!


The little mushrooms are there for the giggles, and have no real meaning towards anything Mario related

THAT and I think some one is living in one of them! :3

I had heaps of fun drawing and colouring this, was well worth taking my time with it.




Coloured with Faber Castell pencils, digital editing on GIMP.

Time: Drawing it took me about 30 minutes, but the colouring was done on and off and comes to approximately 8 hours worth of detailing and such.

Refs used: crash-the-megaraptor.deviantar…
and
crash-the-megaraptor.deviantar…

I hope you like it Crash! And thank you for commissioning me! Oh and being patient too!



Natz (c)

=

NatSilva & Danni (c)

*

Crash-the-Megaraptor