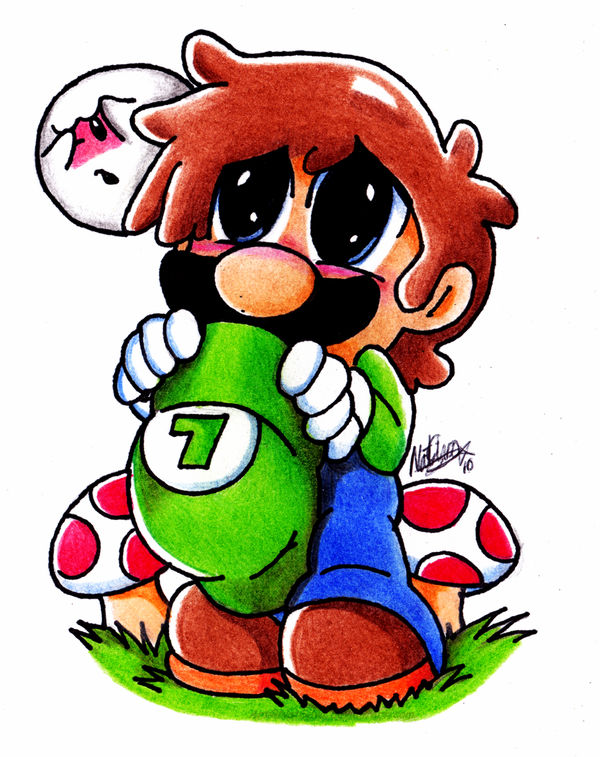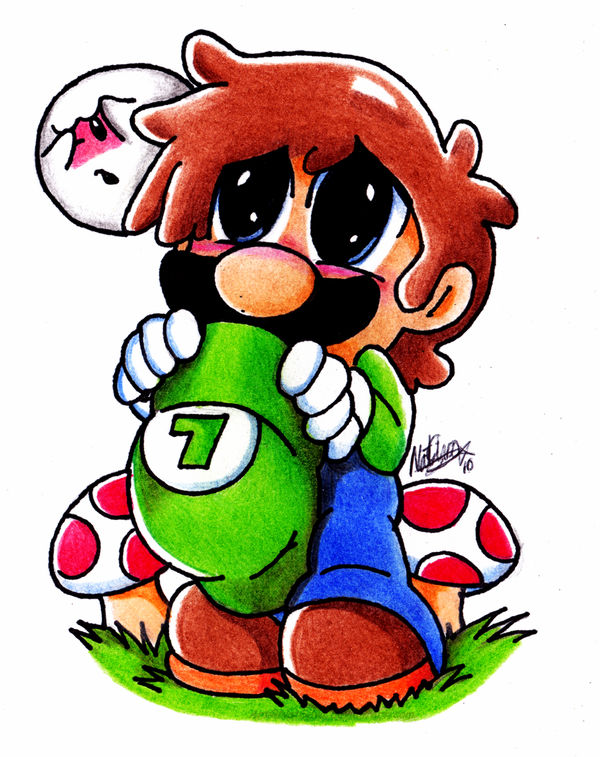 THANK YOU SO MUCH FOR ALL THE FAVES AND COMMENTS!

This is something i have been meaning to do for a while, working on Luigi a bit more, but in a different style, yet not drifting that much from my own.. Even though i adore seeing others do chibi works, mine don't always turn out so good..

hehe. But after watching Shrek, (the second one), i just had to have a go at the "Puss in boots eyes"

If you are unfamiliar what i'm on about, have a look at this..
www.youtube.com/watch?v=FQHCZc…

(it even has super mario galaxy music to it, dawwwww.. X3
Anyways, that's what i was aiming for! Hope you like it :3

Coloured with Crayola pencils, different shading, and that boo is just there cause i thought it'd look cuter.
Enjoy!

Luigi and Boo © Nintendo
Well...
THIS IS GREAT !!!
One of the best Luigi drawings/pictures that I have seen !
Only to be bested by Nintendo's Official Luigi Art !

Coloring : 95/100
Sketching : 90/100
Proportion : 90/100
Background: - (no need, this is cool!)
Details : 95/100
Average Score : 92.5
All Over : 95/100

The only flaws is...
1. Boo's right hand, not proportional to the other one...
2. Luigi's jeans/pants/all-overs is too long...
3. I think you should've shown a little, just a little of Luigi's body/shirt...
4. Background. It's not needed but I recommend to add it because it will look
better...

But despite the flaws, it's good and it's definitely going to my favorites !
The Artist thought this was FAIR
58 out of 62 deviants thought this was fair.