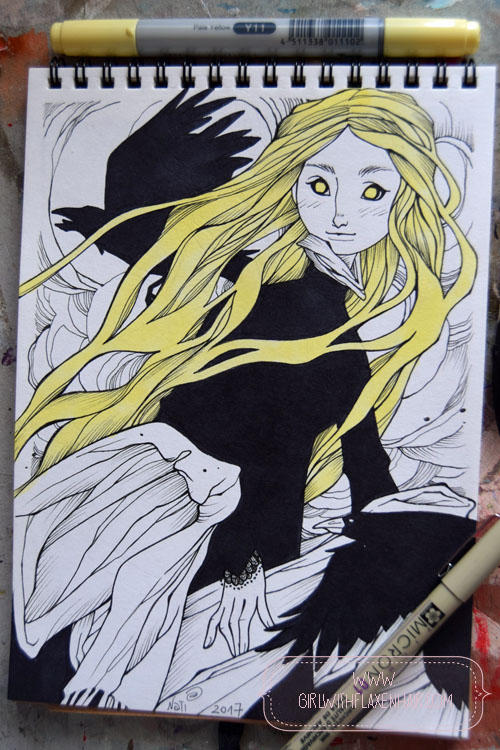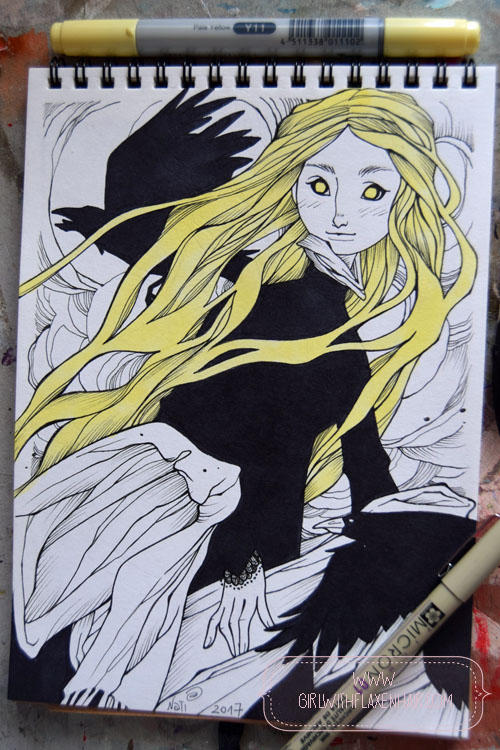 Watch
Doodle #02 on my new sketchbook

F O L L O W . M E:

Instagram:
www.instagram.com/nati.draws

Tumblr:
nati-draws.tumblr.com/
Flickr:
www.flickr.com/photos/thegirlw…
B U Y:
Etsy:
www.etsy.com/shop/girlwithflax…
W E B S I T E
www.girlwithflaxenhair.com

Yellow isn't really my favourite colour but it works quite nicely here.
I like how it gives her eyes a somewhat mysterious, non human look
Reply

heh... if only I could doodle so well.

Seriously, well done. The yellow eyes are... a little disconcerting... but beautiful. Interesting the way the markers work, as opposed to your usual watercolors and washes.
Reply