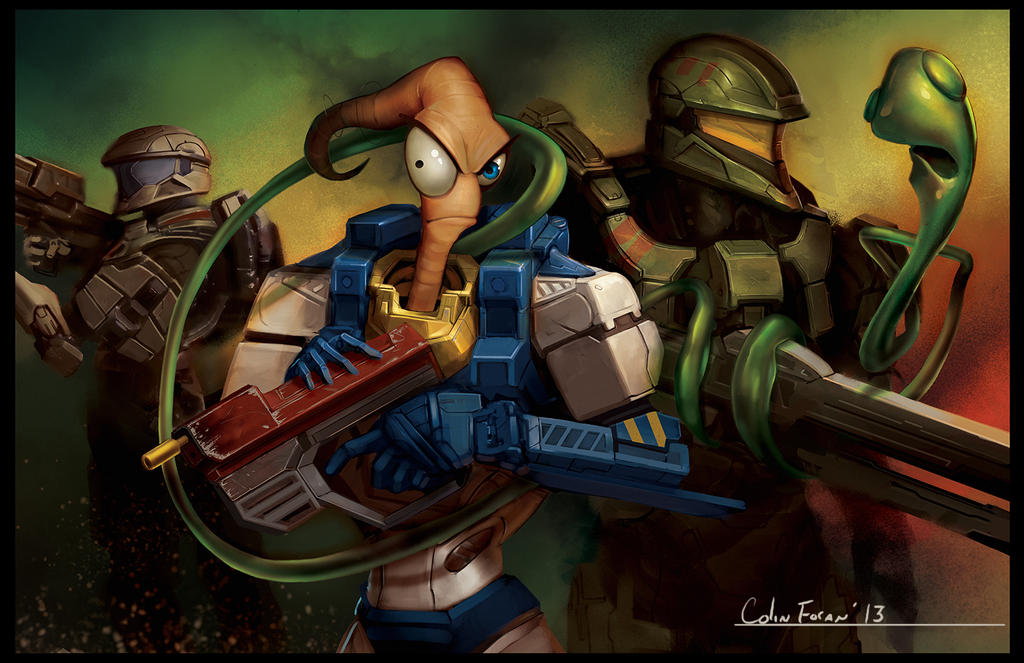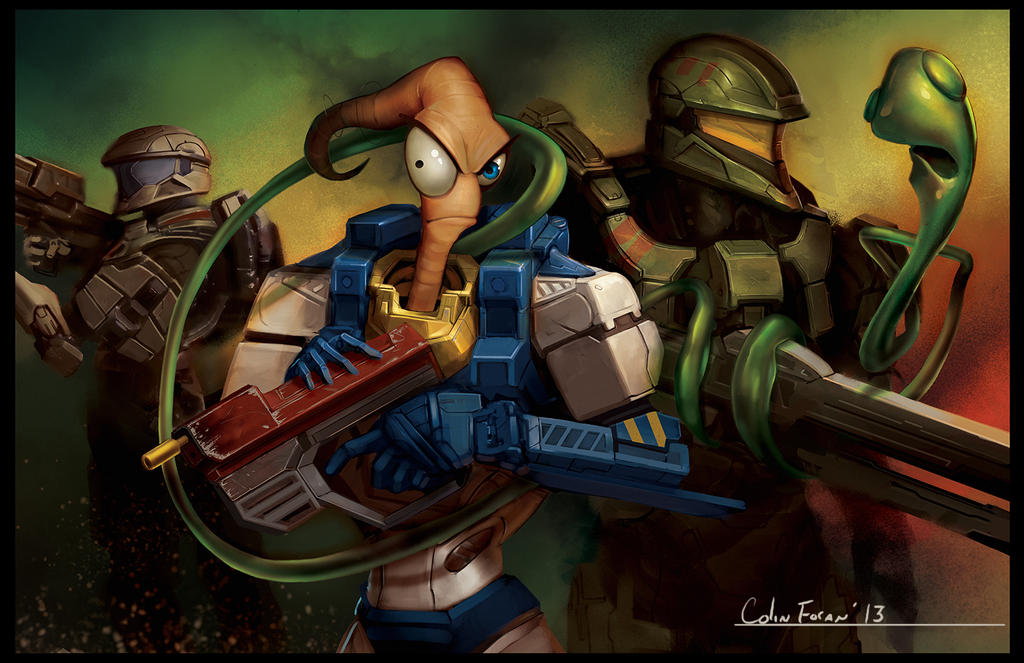 Watch
My EWJ/Spartan mash up piece for Ltd. Gallery's Press Start show this Friday! The idea was to combine oldschool and newschool, so here's what shook out (!).

I tried mixing and matching from each game - a Halo-y twist to Jim's armor, but overall palette of one of the old EWJ box covers. I was super into those growing up, so it's cool to get an excuse to play around with that chunky acrylic look now.

The show is running during PAX Prime, so if you're in town check it out!