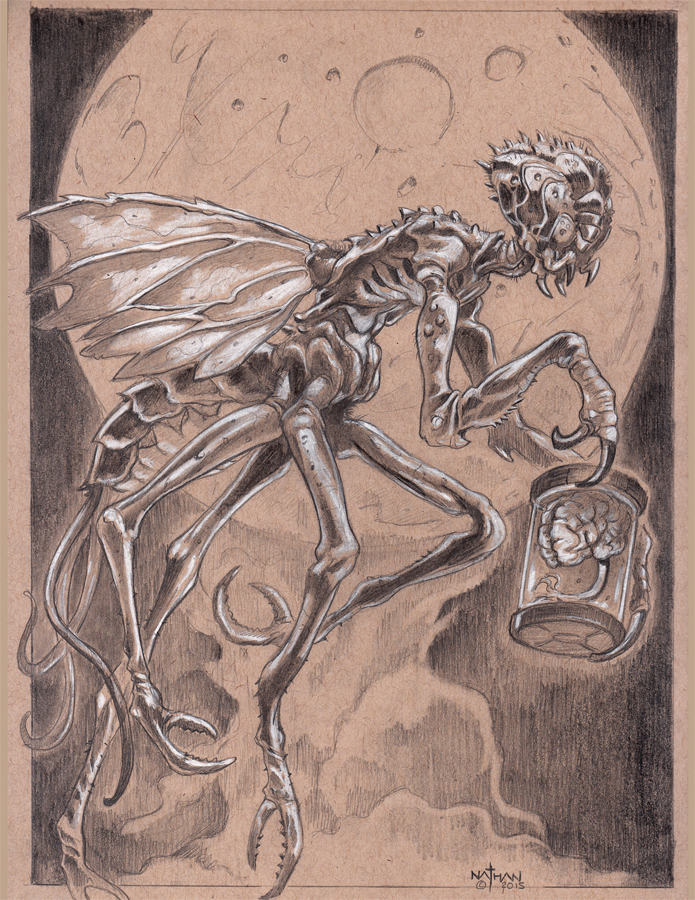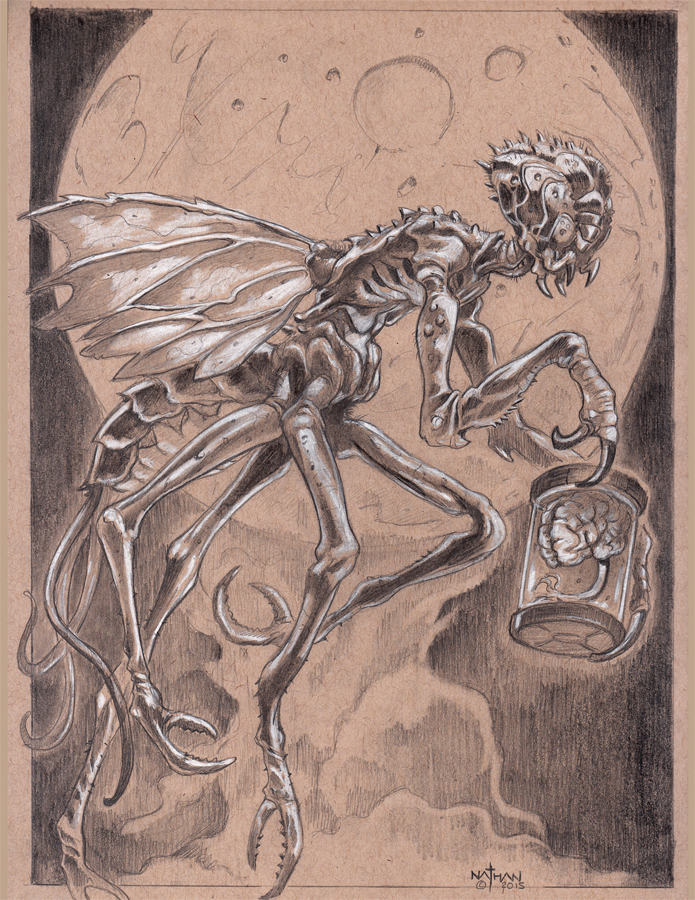 Watch
I was inspired by some awesome artist that have been drawing on toned paper. I still need practice working like this but I wanted to show the results of some recent experiments.

Creature is a Mi-go from Lovecraft's story "The Whisperer in the Darkness".

Pencil and colored pencil on toned paper.