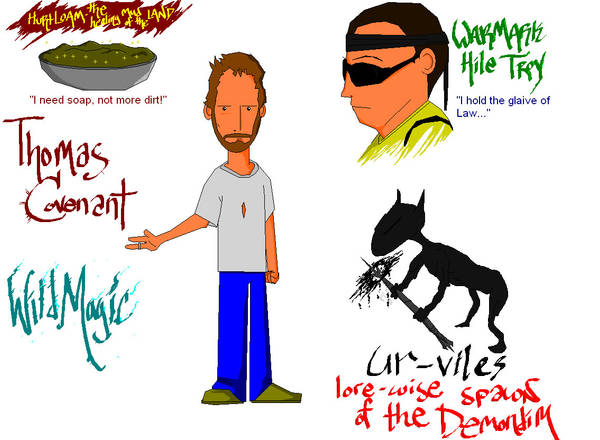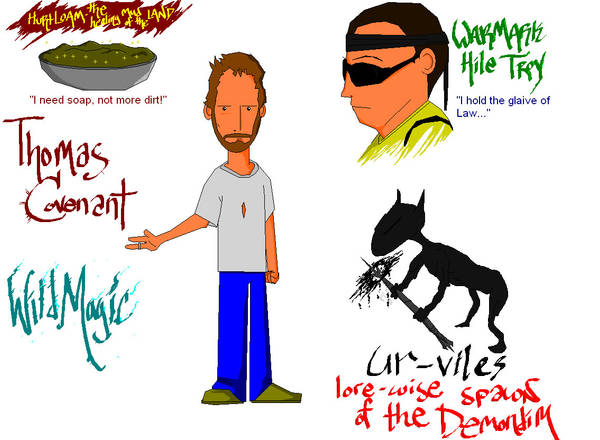 This is a really weird drawing for me because it's so lame and weird looking. These things in the picture all have to do with a series of books called "The Chronicles of Thomas Covenant the Unbeliever" and there is like next to no fan art of it that I have been able to find. There's couple people here on DA that have some stuff, but I wanted to put up my own thing-no matter how lame.

hehehe you made thomas look cute and cool

love the random hurtloam! I want to make fan art too, but im a bit scared XD
Reply

Yay for Covenant!!!!!! He reminds me of Gregory House in ur pic!! Bitter and crippled!
Reply

Yes! The Covenant fan-art deficiency must be cured

Nice to see hurtloam and Troy getting some art. I love the idea of the Warmark wandering about in shades XD
Reply