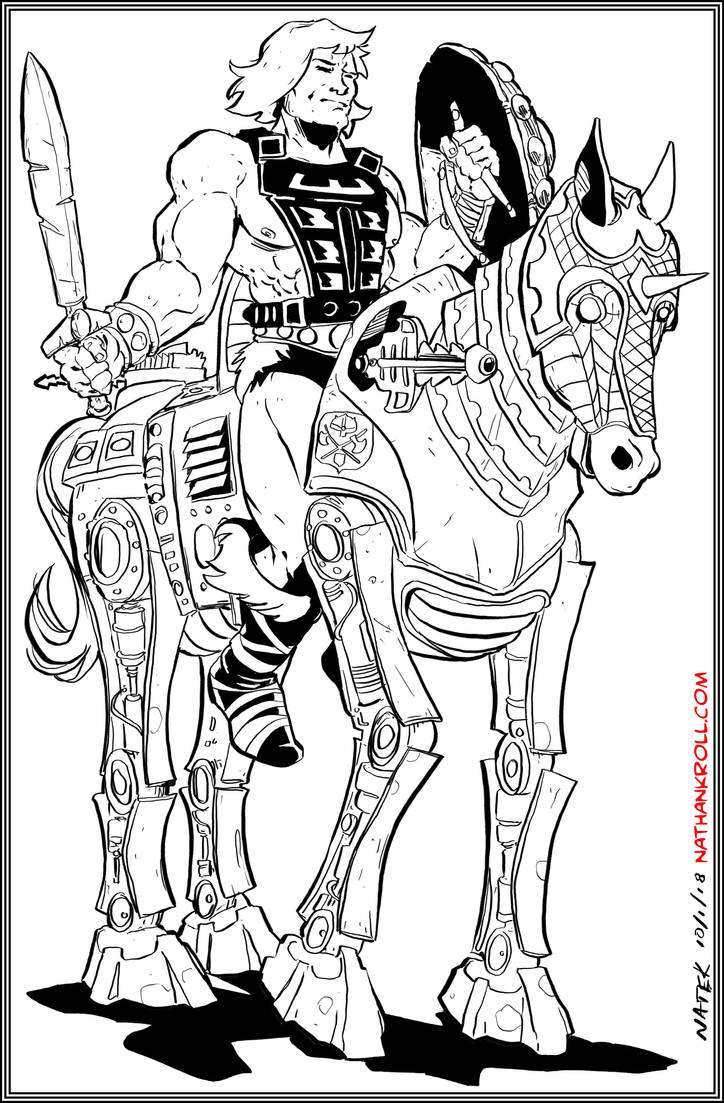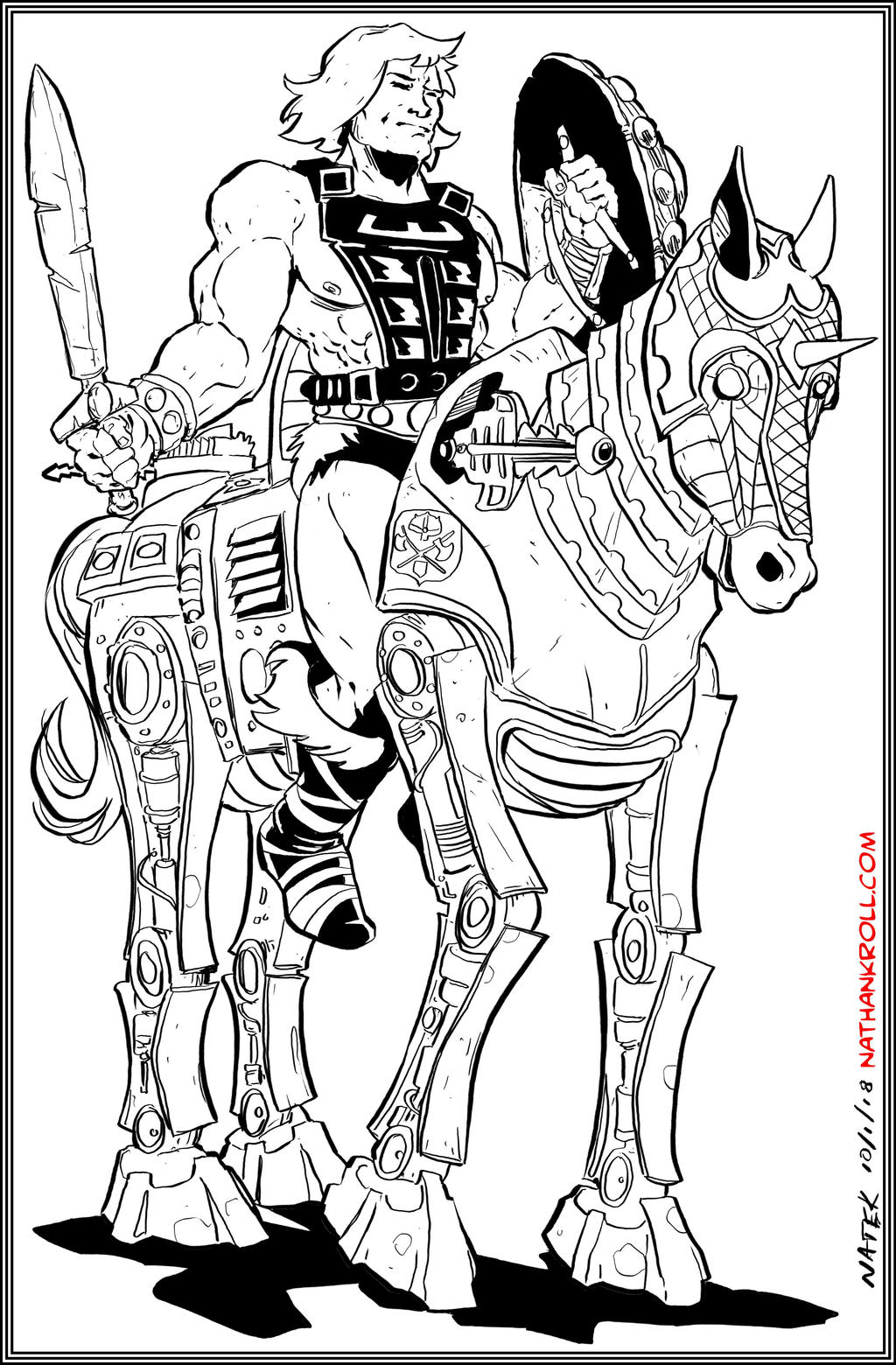 Watch
This was from Day 1 of Inktober 2018, Wun-Dar atop Stridor.
I'll post the ones I like the best otherwise you can find them all on Twitter @letsjustbefoes or Instagram @nathan-kroll and
nathankroll.com/
Thanks


I like how the hyper anti-violence stance of parents and leaders toward cartoons led to settings like this, where they have developed robots with artificial intelligence but still fight with swords and shields. Heck, even in shows that
had
guns like G.I. Joe they only fired lazers, and never actually hit anyone.
Reply

Definitely, agree! The one thing I loved about that was they always had to think of an alternative to just shooting someone or running them through with a sword. I think that is something that is missing in a lot of animated shows today, It's more realistic but less interesting.
Reply

*grins* Horse with laser cannons! Great piece; loving the attention to detail on Stridor.

Reply