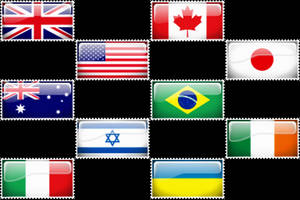 COUNTRY FLAG STAMP COLLECTION
Show your support/allegiance to a country by proudly flying the flag on DeviantART.
---

Apple Mail Icon - 1st Class
Description
Here's a Royal Mail, 1st Class Stamp for Apple Mail (but could of course be used with other email apps).

In .icns and .png formats.
Very nice, but 'Yoo-Kay' is not a country. England is. Been around 1500 years or more last I looked, and the oldest nation state in Europe. Bet you wouldn't try 'Edinburgh UK'. Thanks for posting anyway.