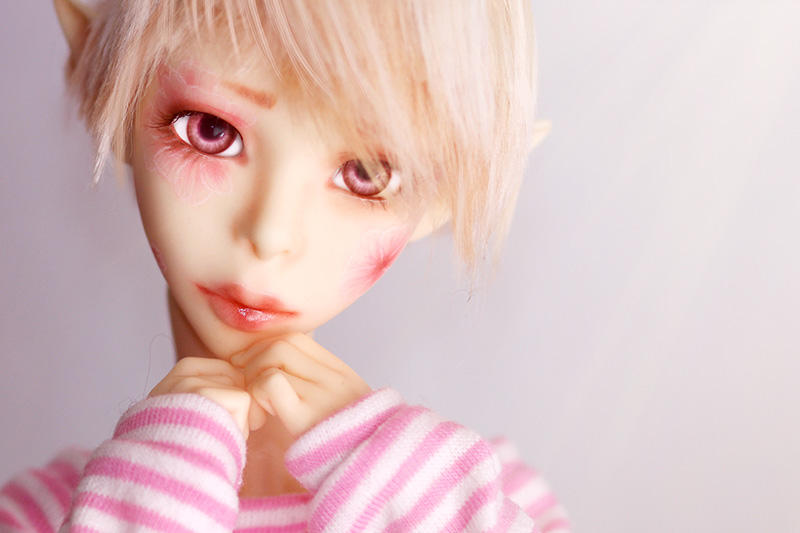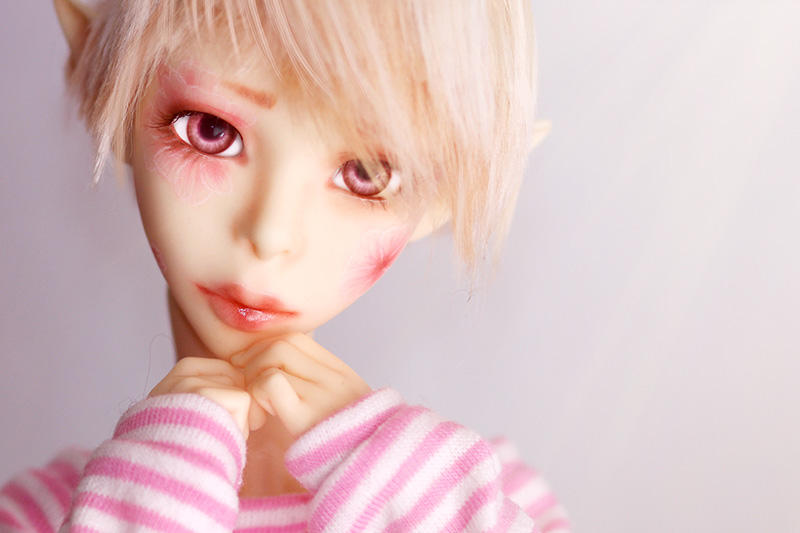 Lovely little Sakura looking so cute.
Sakura is an Alizé head on a Fairyland MNF body.
Wig, faceup and clothes is made by me.
Eyes are 12mm glass from Crobidoll.
Alizé is sold by Wigletz (me) on
Etsy.

she is lovely, I was wondering from which company she was, so unique, then I read that you sell her, very nice mold <3
Reply

She looks like a fairy~ so cute!
Reply

Thank you! She is meant to look like a fairy so I guess I succeeded.

Reply

beautiful girl!~ and her faceup is so pretty!~
Reply