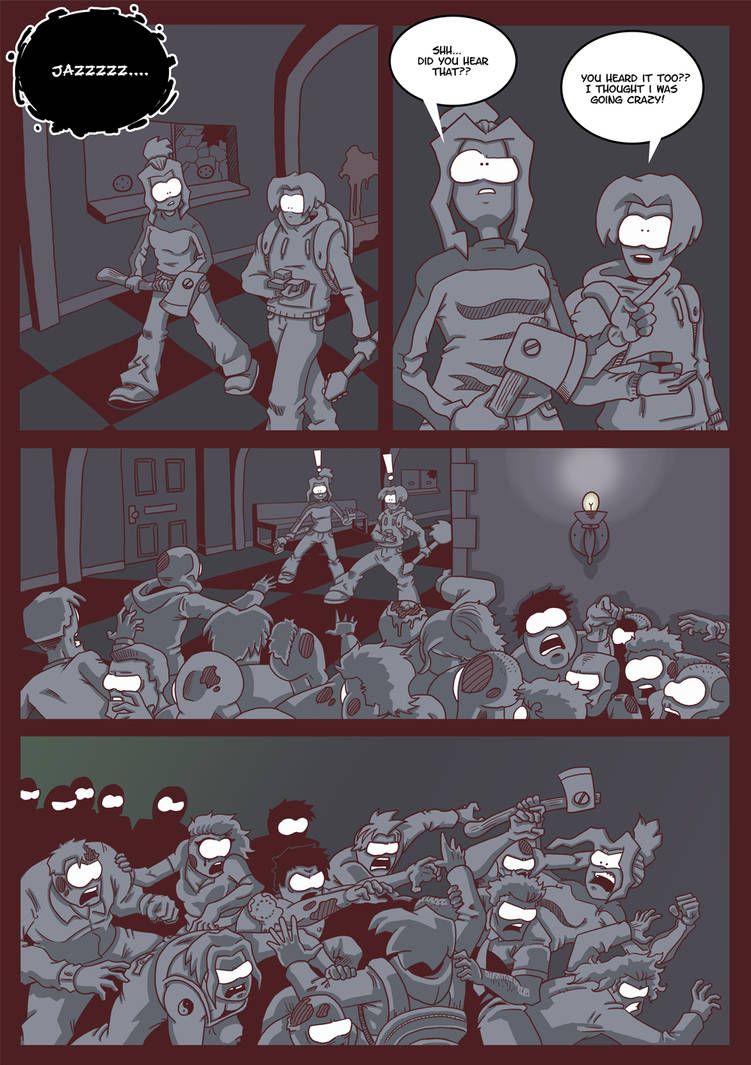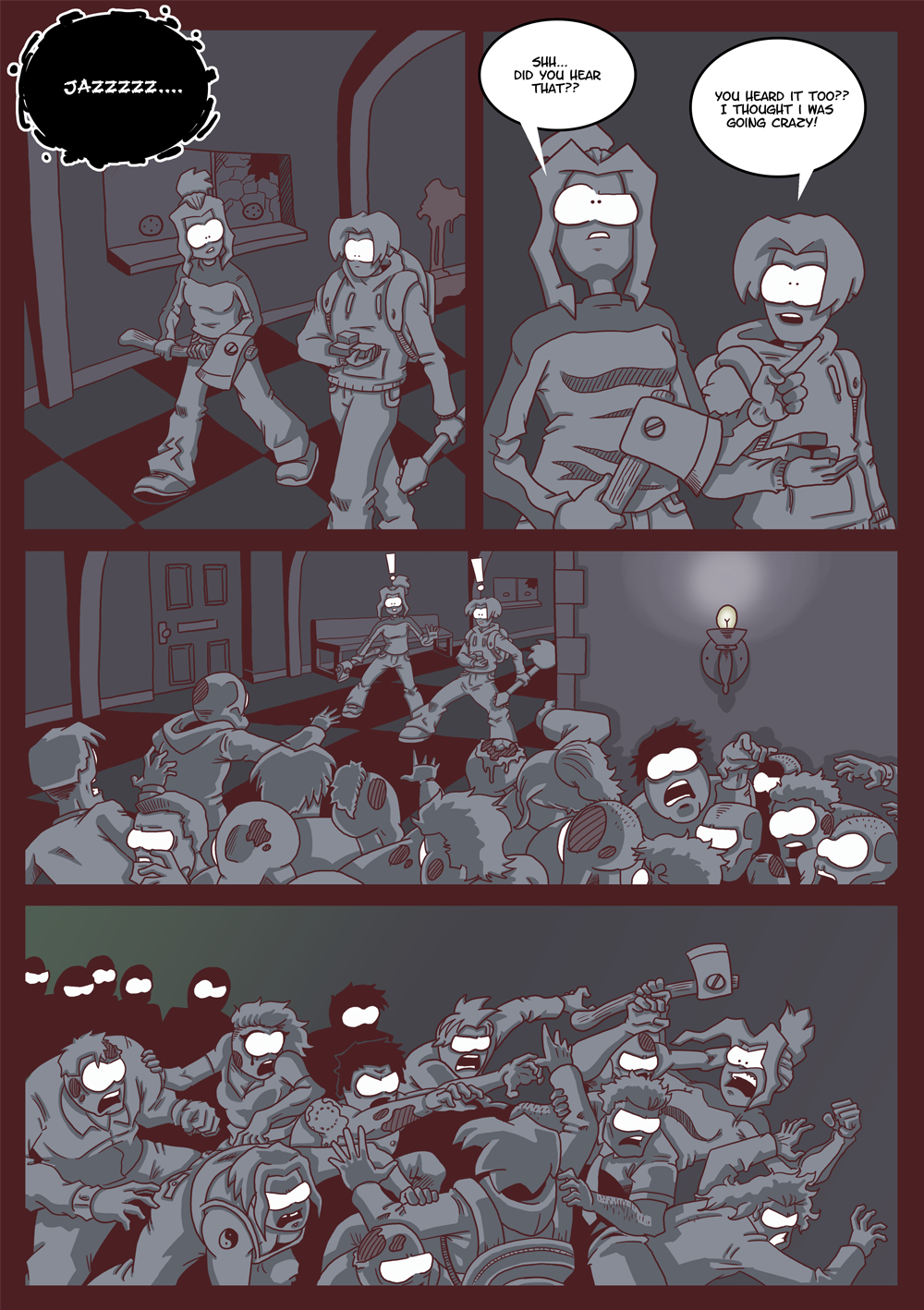 Watch
That right there is what we call being washed away by zombies.
Lots of zombies...

Is there any plan to finish this, or is it dead?
Reply

It's suspended, but definitely not dead. There's only 20 or so more pages to go before it ends, but finishing Jazz and Jess isn't a priority right now. When the Bump In The Night website launch patreon grants me enough funds to actually, y'know, launcht eh website, Jazz and Jess will be part of the comic update schedule until it's finished.

Reply