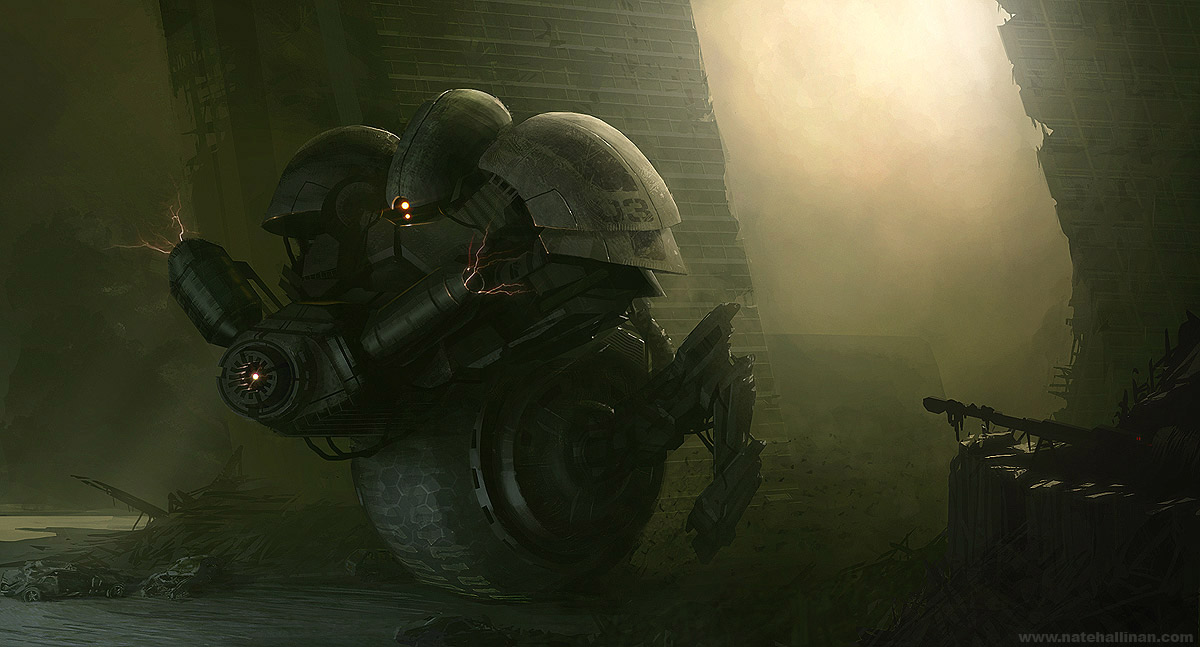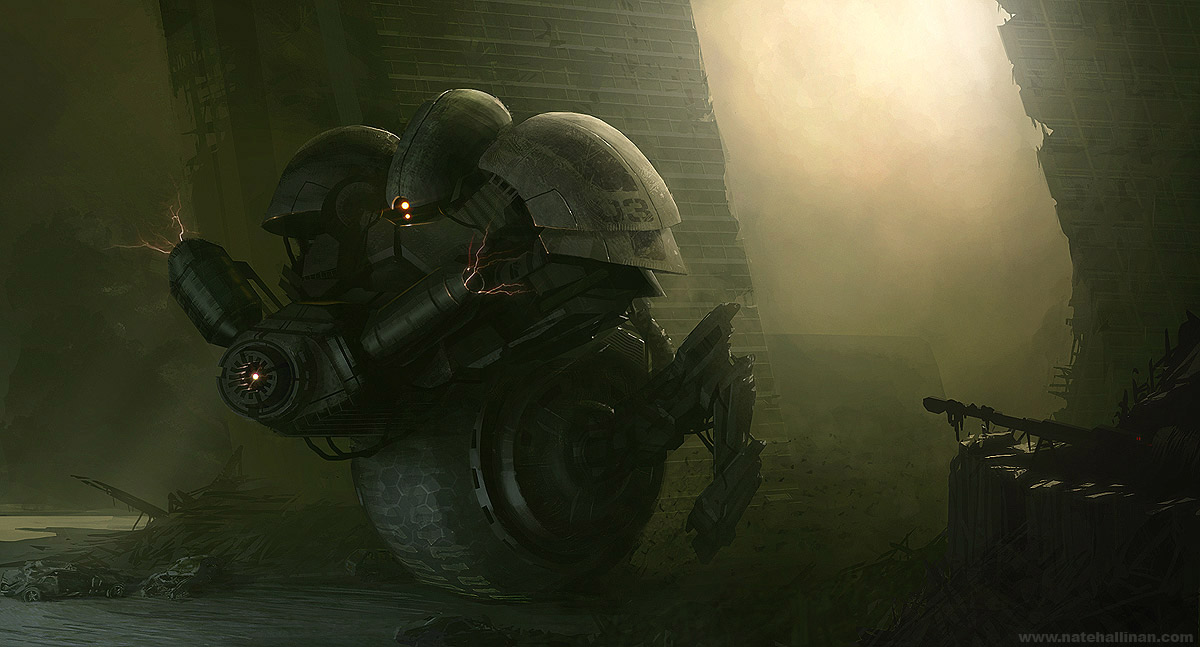 Watch
Prints Available Here!
After seeing Transformers and Terminator I was pretty inspired and I needed to make a mech. Having never painted one before I needed to give it a shot. I had no idea how I wanted it to look. I started out with abstract shapes and started rendering. Once I could make out stuff it took off from there. I wanted to keep it quick and more gestural. I had a blast with it and came up with the "Hide and Seek"
theme while painting; so a sniper appeared. I hope you guys like it; let me know what you think.