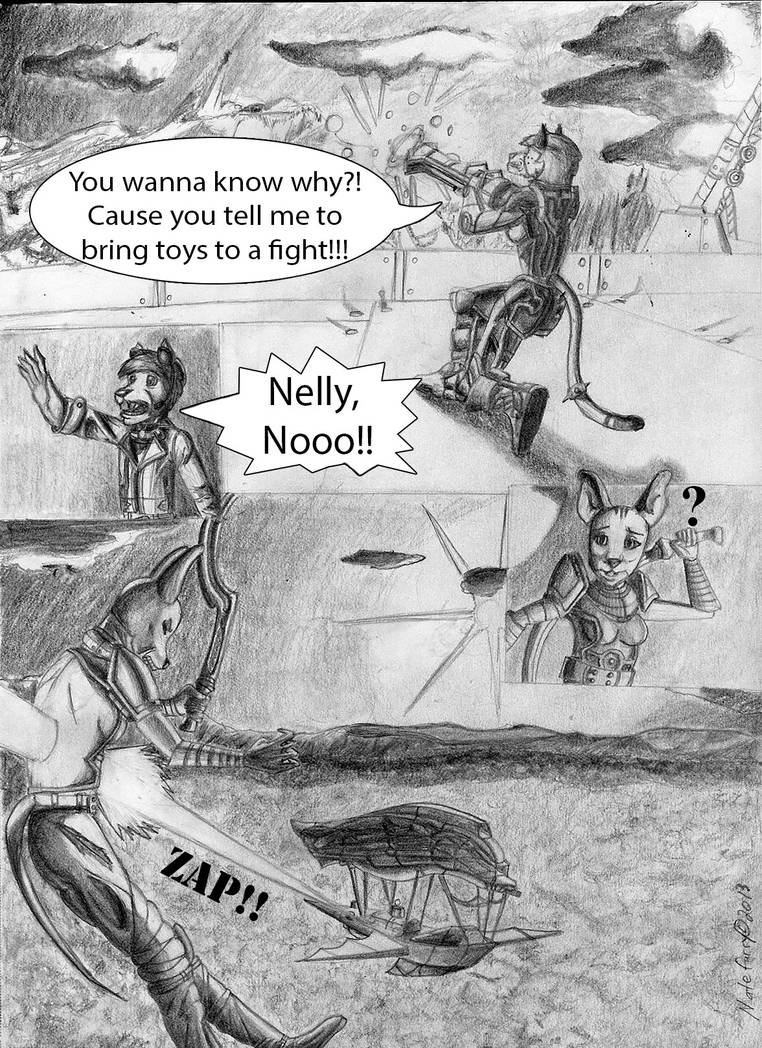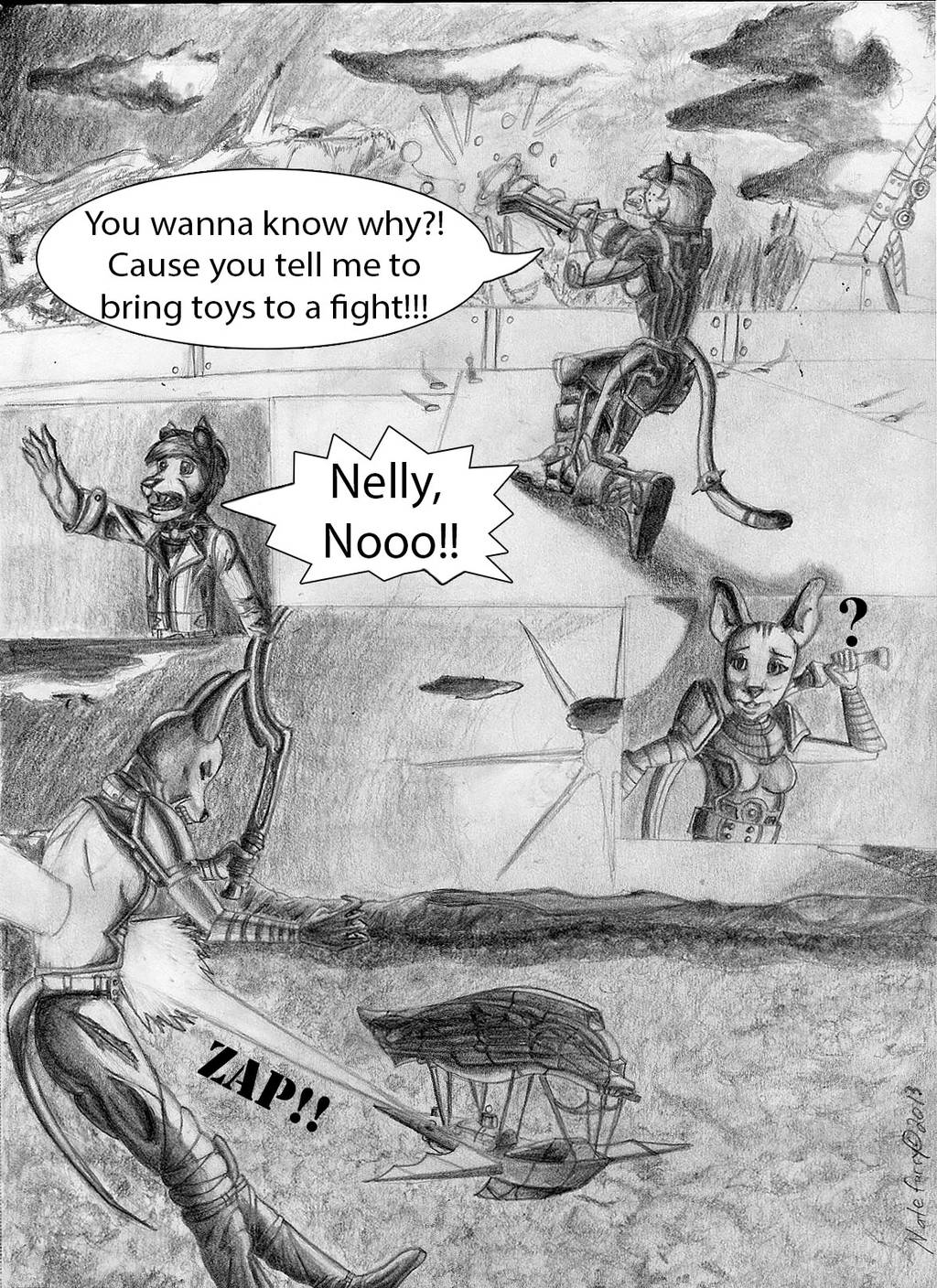 Watch
This is drawing is a fan remix of the webcomic Foxy Flavored Cookie. The origional comic is made by El Zorrito, the link to the original comic page is here
www.pobrepucho.thecomicseries.…
The reason I drew this is because El Zorrito had a Fan Comic Contest awhile back and we had a chat about it. We came up with an idea for a remixed comic page and how I would tell the story visually.
El Zorrito is an awesome cartoon artist and you can check out his deviantat page here
el-zorrito.deviantart.com/

Wow, Now this is what I call a different version of something... but a HELL more visual!
damn, I envy the fact that you control panel positioning A LOT better than me XD
I love this! and that ship, awesome looking! little suggestion, fix the speech bubbles,
cause this is way too good looking to have that little problem

Thanks for this awesomeness!
Reply

Oh ya I should have just drawn in the word bubbles, anyways it took me long enough to draw it. Also I just referenced some sonic comics on how to position the panels.

Also, Ship= parachute and Giant Lazer= bullet and you can figure the rest out from there.
Reply

The bubbles could be fine, it's just that since it's hand drawn, the bubbles look out of place.

Really? hmmm, could take a look at that, I'm trying to do good panels... but since I apply
quick to make techniques, such complexity of planning is beyond me so far...

I suppose if the theme were science fiction, more drama and seriousness, this is how
it would look like :3
Reply