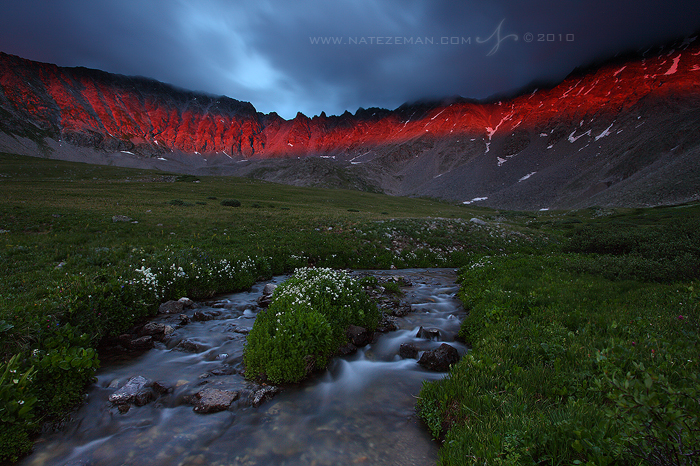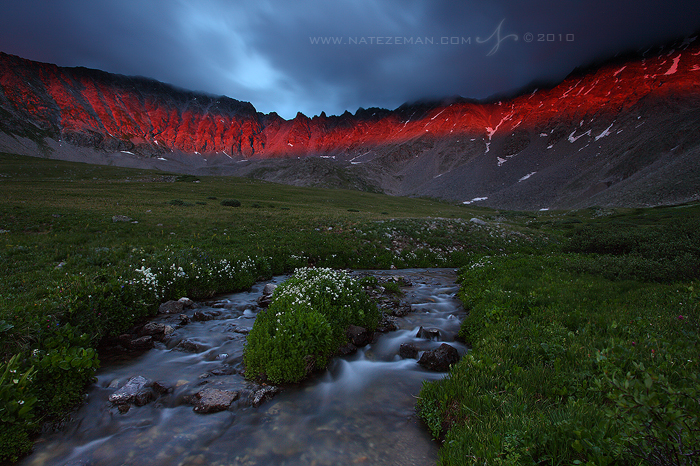 Watch
To purchase this image as an exclusive limited edition print please visit my website @
WWW.NATEZEMAN.COM
A cold and gloomy summer evening is briefly interrupted by an intense ribbon of red sunset light. This evening was another lesson in never leaving too soon. I made the hike up to Mayflower Gulch as dark storm clouds loomed overhead. I suspected the sun had made its last appearance of the day. Just as I was contemplating packing up my gear and hiking back down, this beautiful red ribbon of light appeared across the mountain range. It only lasted a matter of minutes, but was one of the most unique light shows I've witnessed.
Mayflower Gulch - Colorado
Please visit my
WEBSITE
for more prints @
WWW.NATEZEMAN.COM
Find me on
FACEBOOK
here:
[link]
Follow me on
TWITTER
here:
[link]
All images are ęcopyright Nate Zeman. You may NOT use, replicate, manipulate, or modify this image without my permission. All Rights Reserved.
Daily Deviation
Given 2010-07-22
Suggester said;
"This image absolutely blew my mind when I saw it. This is a perfectly captured sunset moment!"
Last Stand
by *
Nzeman
(
Suggested by BlackCarrionRose and Featured by Anoya
)