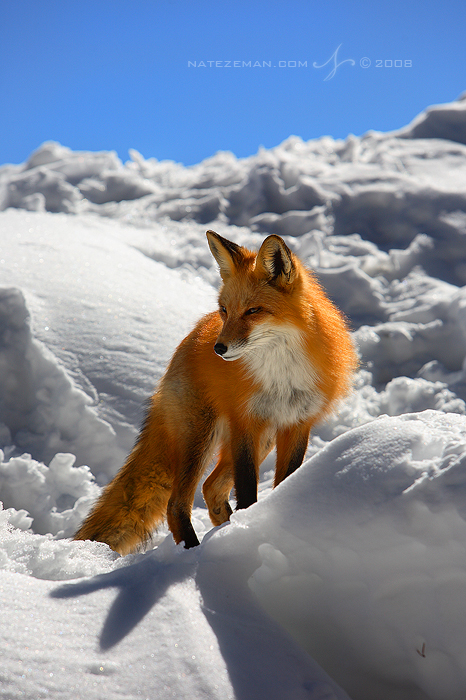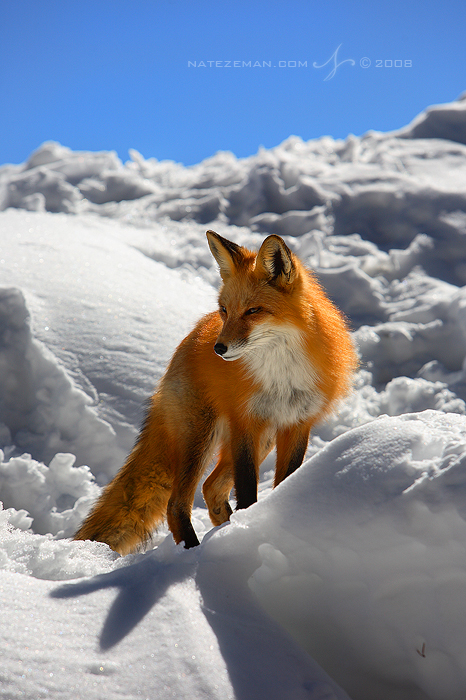 Watch
To
PURCHASE
this image as an exclusive limited edition print, please click
HERE
Red Fox - (Vulpes vulpes) - Keystone, Colorado
A red fox emerges from its snowy den to soak up the rays of sun on one of the first warm days of late winter. Foxes are incredible creatures that are adapted perfectly to live in the harshest of winters, but there was little doubt in my mind watching this fox that it was pleased to feel the warm sun on its back.
Please visit my
WEBSITE
for more prints at
WWW.NATEZEMAN.COM
Find me on
FACEBOOK
here:
[link]
Some Personal Favorites of Mine:
All images are ęcopyright Nate Zeman. You may NOT use, replicate, manipulate, or modify this image without my permission. All Rights Reserved.
Daily Deviation
Given 2008-03-04
Winter Fox
by *
Nzeman
Comment by =
Abfc
"Such a beautifully clean and close photo of a fox; not an easy animal to get so close to in the first place. ;) This definitely deserves a DD.". Comment by Kev "Perfect composition, Perfect sharpness, Perfect exposure. Without doubt one of the best wild shots I've seen in a long time. Please make this a print !" (
Suggested by Abfc and Featured by

Photosbykev
)