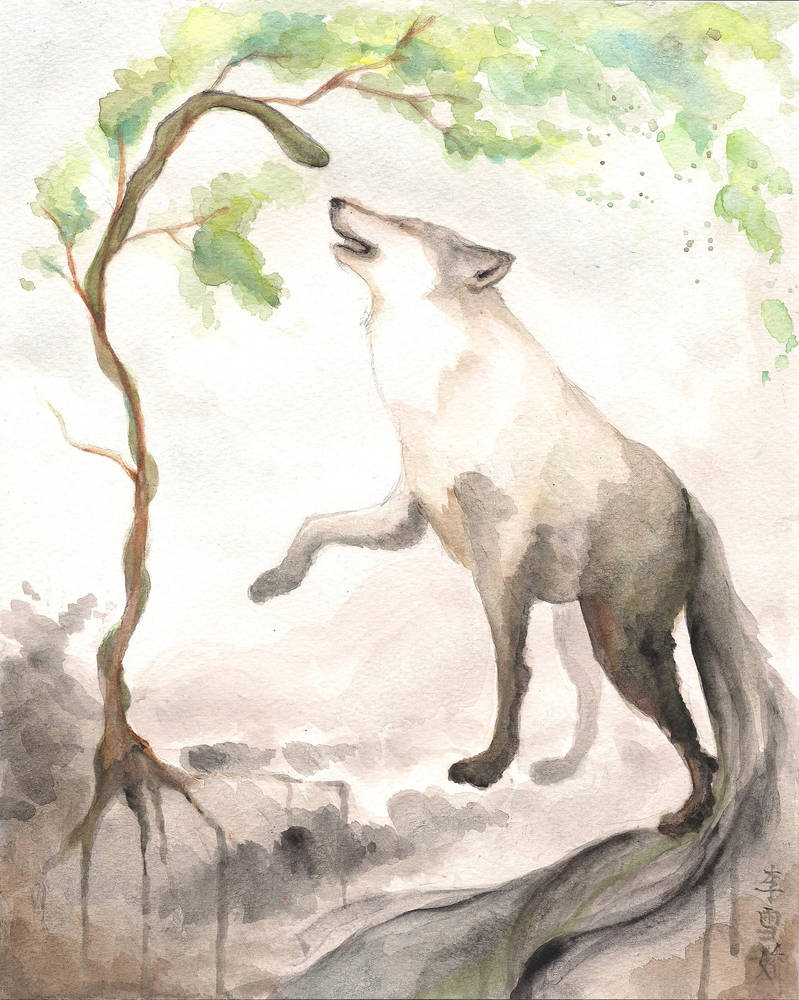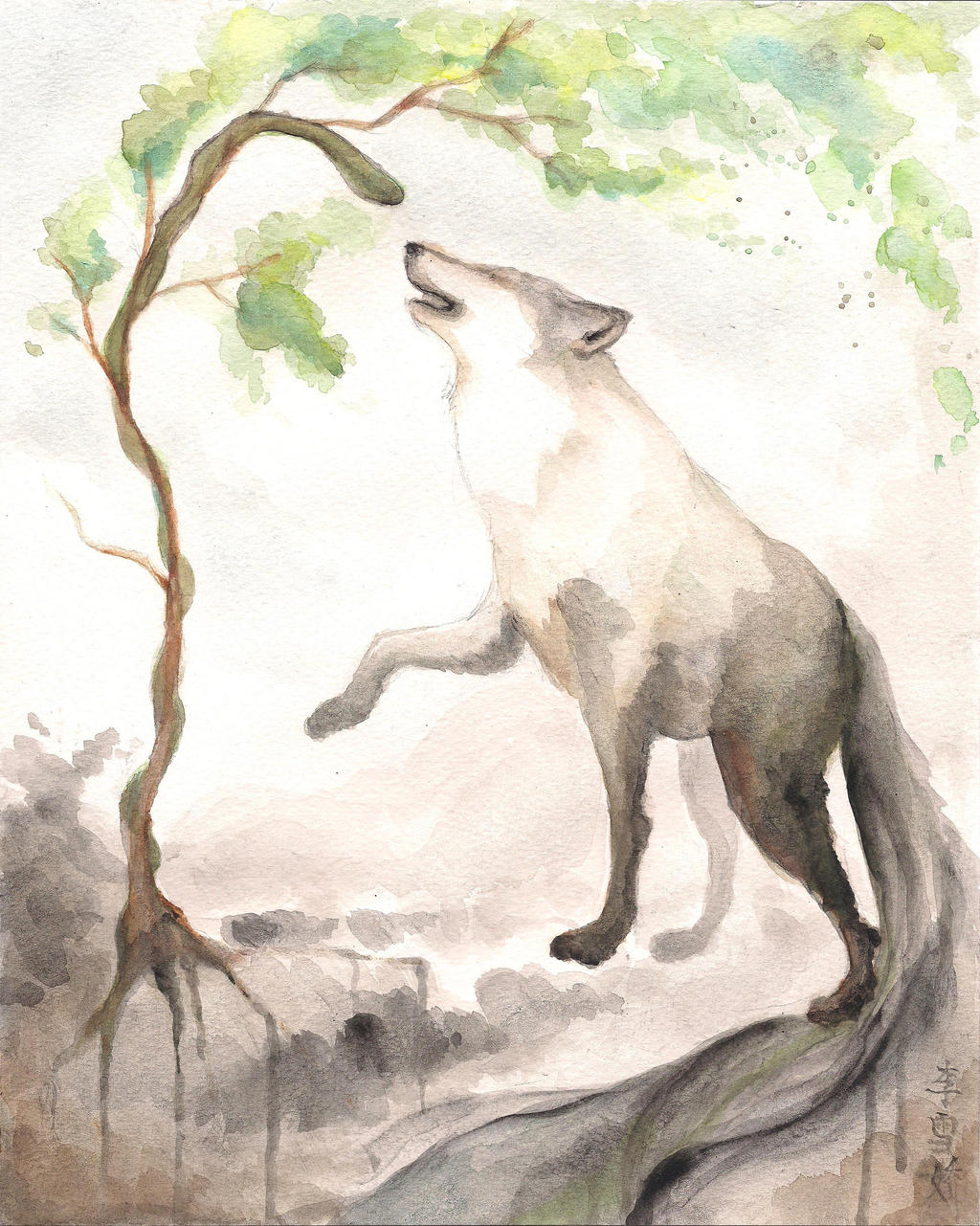 Watch
This is my submission for the CFMS Annual Review.

The rod of Asclepius, the symbol of healing and medicine, is depicted here as a serpent intertwined amongst the branches of a tree. It watches over the wolf as the latter cycles through life, represented by the lush greens above, and death, represented by the murky ground below.

This is so great I want to kill myself out of shame for being so lousy at watercolours.
Reply

Noooo way I'm so bad, like I have absolutely no idea what I'm doing!!
But thank you <333
Reply

If you have no idea what you're doing, then what the fuck am I doing??? UGH

It's extremely pretty. You've done everything exactly as you should. I can tell. I can't do watercolours myself, but I can spot nice watercolour paintings. :> More of these plizz.
Reply