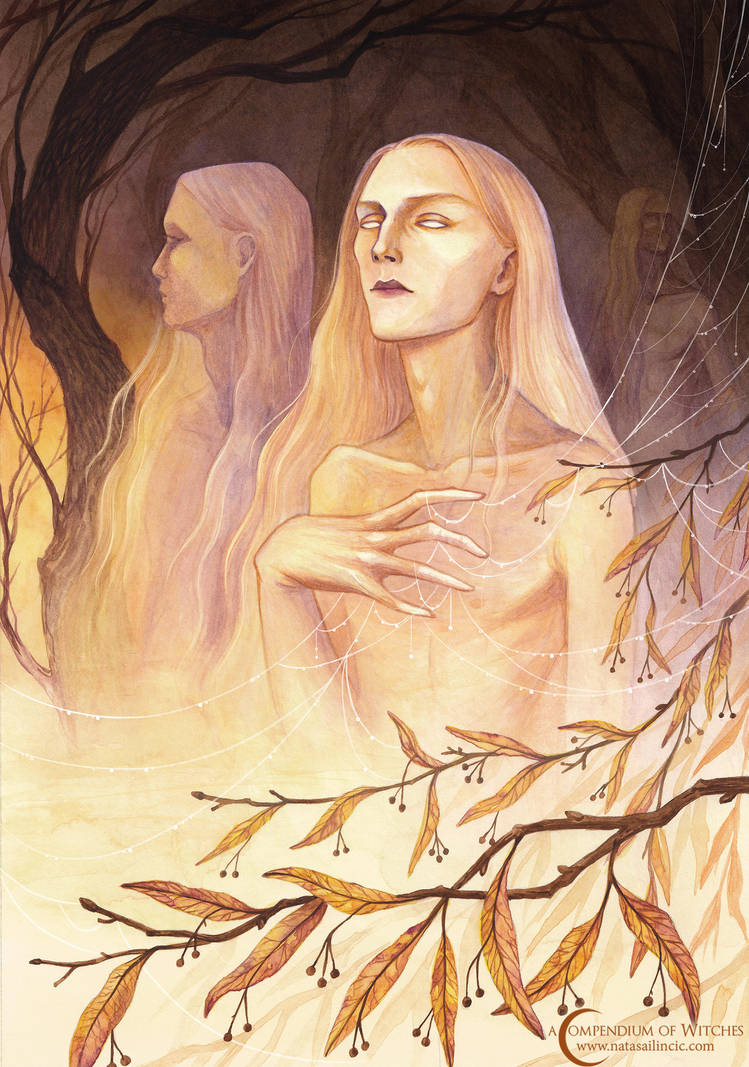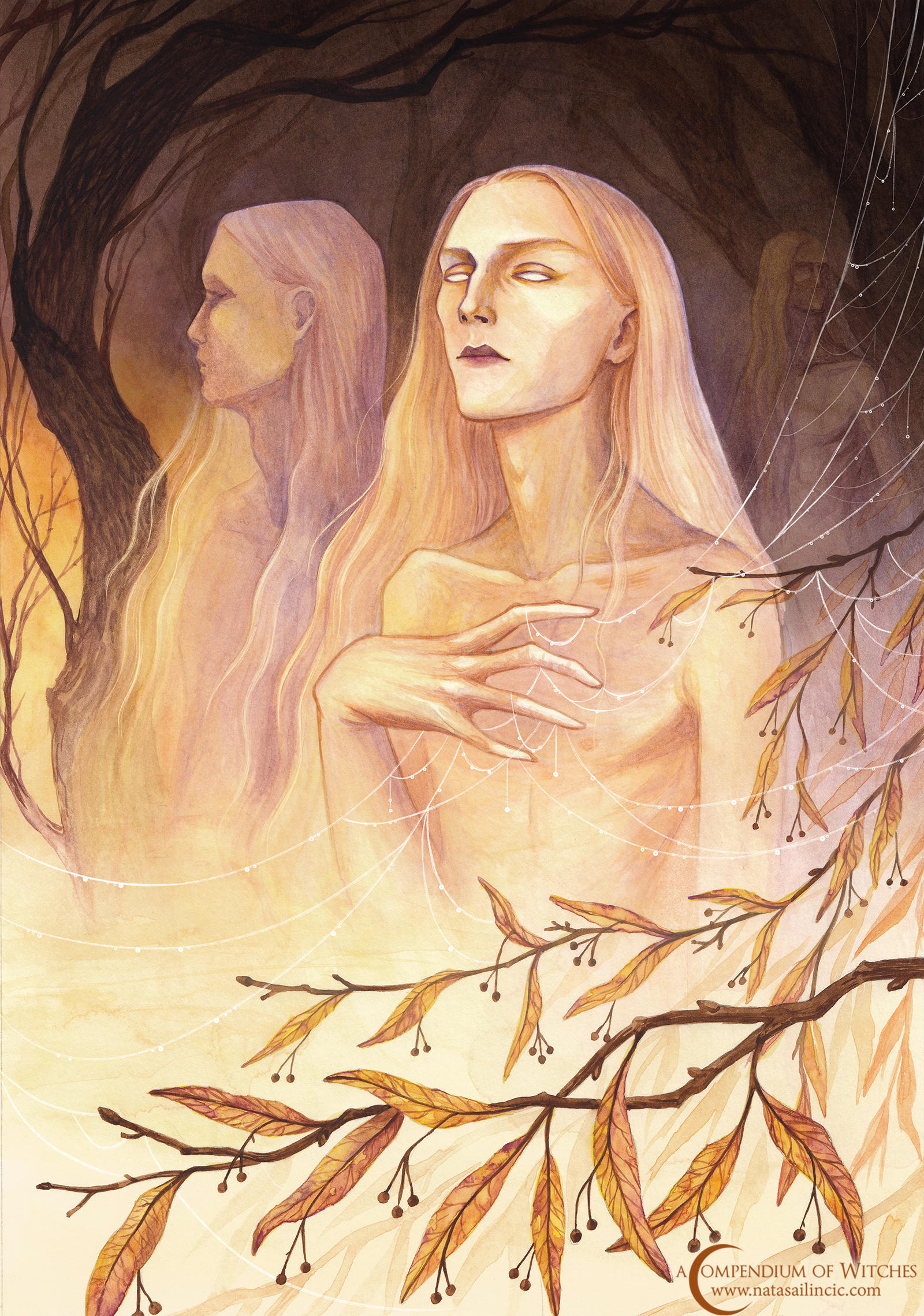 Watch
"The white veil wrapped around everything, giving the invisible an ethereal substance. It beaded on the spiderwebs strung between the trunks and the slender fingers of the álfar. The distinction between real and unreal lost its meaning."
The álfar will feature in Ulfrún's story, in my upcoming A Compendium of Witches, a project supported by my amazing Patreon community♥



*******************************
Portfolio and bio : • Official site
New work, news, events : • [Facebook • Tumblr] • Twitter • Instagram
Work in progress, goodies, videos : • Patreon
Prints and goodies: • Etsy • Society6

Reply

I love this painting, the colours are very well chosen and it feels very cold even though it has warm colors. The delicate lines and the shading is perfect, the spiderweb is so gentle. Great work.
Reply

Thank you so much! ♥ It's interesting that it still feels cold despite the warm colours (might be the use of the purple?)
Reply

Eerily beautiful, wonderful warm palette.
Reply