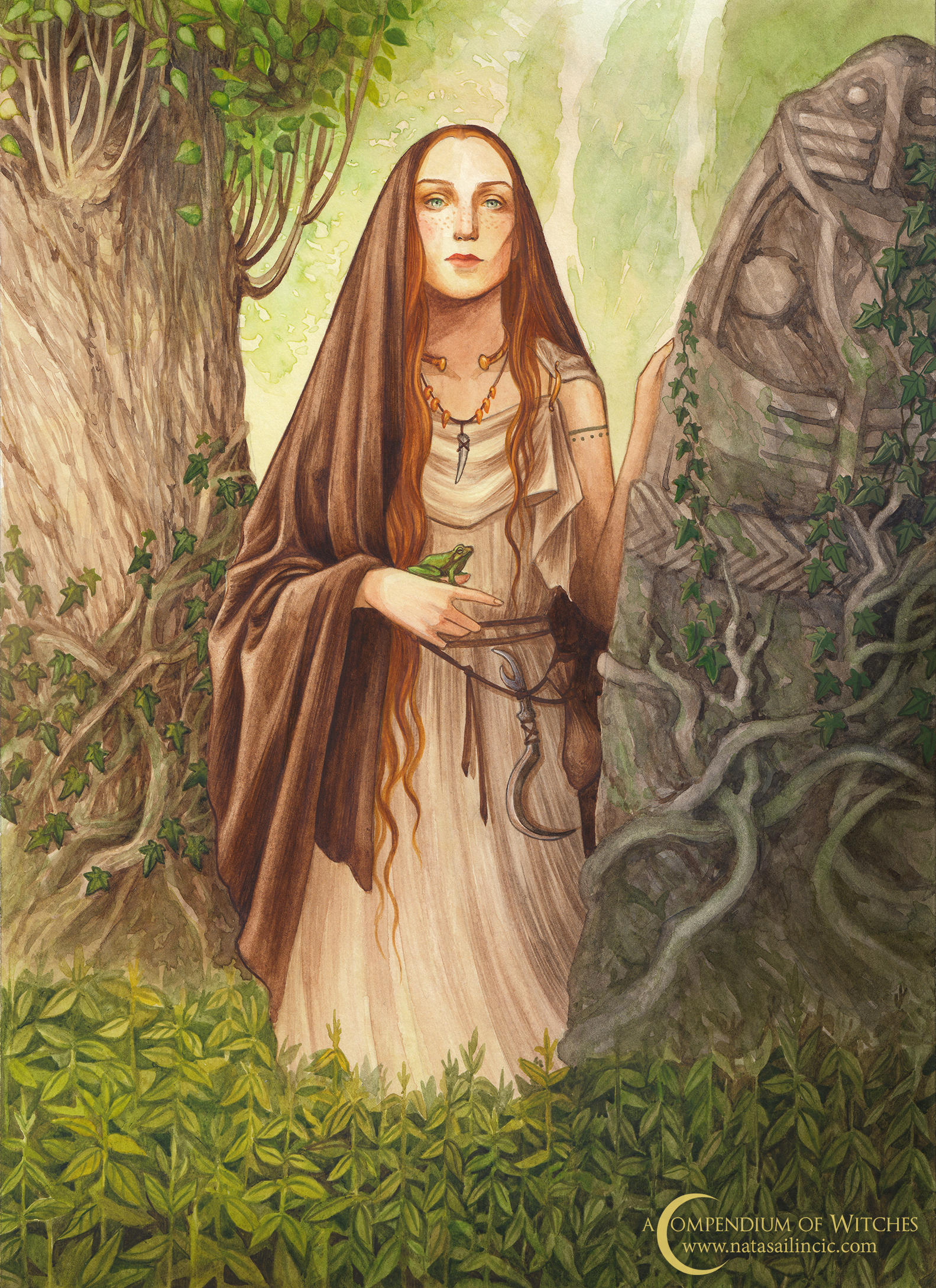 "In the middle of the poplar wood stood the oldest tree. They called it the 'White Grandmother', due to the colour of its trunk that, where it began to branch, turned a brilliant silver. It was here that I would sit wrapped in a warm wolf pelt, and watch the sky. I would lose myself in the hectic dance of the leaves which followed the slow swinging of the branches; sinuous like river-weed. My heart would soften, gradually slowing to meet the rhythm of the earth below me.
My eyelids became heavier, and heavier... Leaving my human skin there at the foot of the tree, I would let the wolf skin grow on me. I let it devour me whole, I let it invade me like roots on fertile soil."
Here's the portrait of Viduca, the Gaulish shapeshifter witch that is going to be featured in A Compendium of Witches. She was born not far from Vesontio, in 40BCE.

Her story will be featured among those of other wise women in my upcoming A Compendium of Witches, a project supported by my amazing Patreon community♥

*******************************
Portfolio and bio : • Official site
New work, news, events : • [Facebook • Tumblr] • Twitter • Instagram
Work in progress, goodies, videos : • Patreon
Prints and goodies: • Etsy • Society6


Love the soft colours and the composition.
Will you do a print of "Compendium of Witches"?

Reply

Reply

Beautiful piece of art and character design! I like his eyes who seems watch and lost between the two worlds.
Reply

Almost didn't notice the little frog on her hand— lovely piece!
Reply

Beautifully crafted piece of art!
Reply

Very interesting, very nice work.
Reply

With the sickle i'd call her a druid not a witch

But your art as always is lovely

Reply