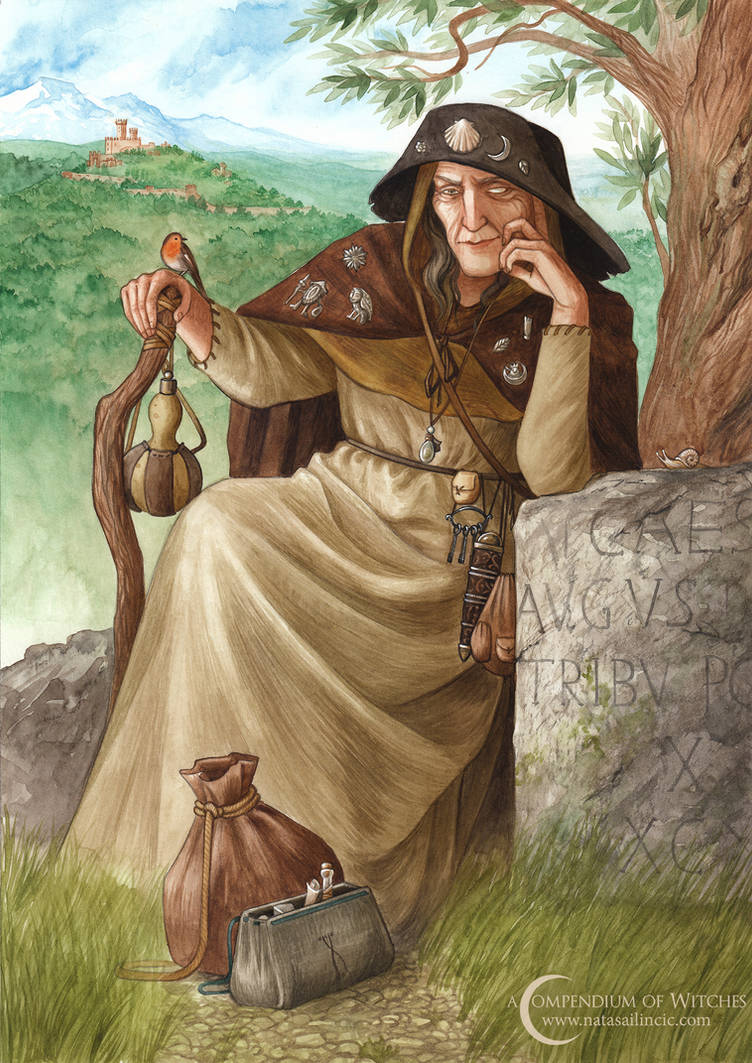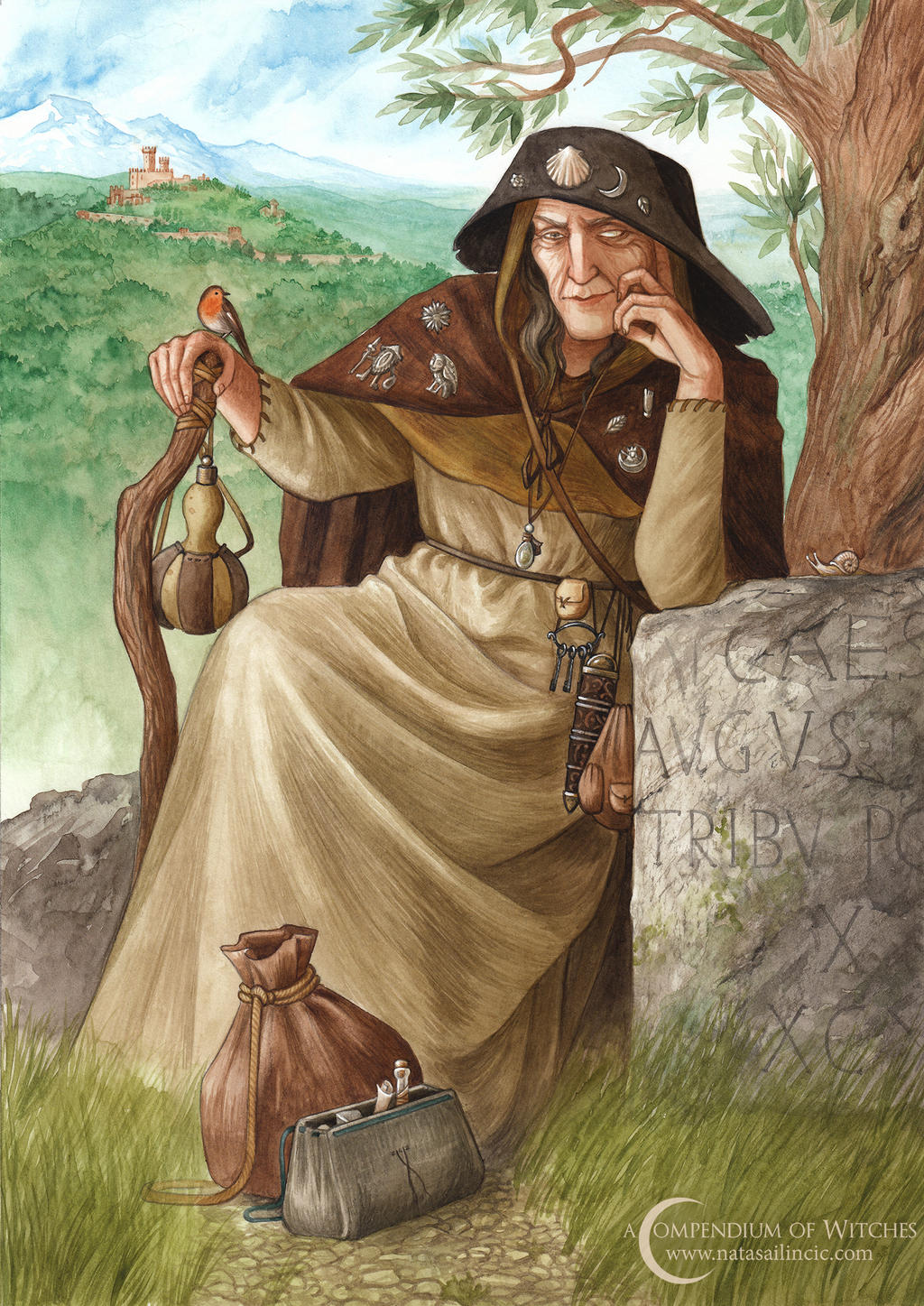 Watch
"I welcomed my old age with open arms, even if that meant that my legs struggled more to walk.
The fact that we were pilgrims wasn't technically false: we peregrinated. Just… not for strictly devotional reasons. In some way, I believe Mercury and Hecate assisted us more than Saint James. With us travelled relic-selling clerics, merchants of unguents and miraculous powders, roving monks, medicine women, soldiers on their way back home from some war, bards."


~ Renard
's story will be featured among those of other wise women in my upcoming
A Compendium of Witches
, a project supported by my amazing
Patreon community
♥
*******************************
Portfolio and bio
: •
Official site
New work, news, events
: • [
Facebook
•
Tumblr
] •
Twitter
•
Instagram
Work in progress, goodies, videos
: •
Patreon
Prints and goodies
: •
Etsy
•
Society6

Reply

Reply

Reply

Reply

It looks like a pilgrim of saint Jacob's way
Reply

Call her Share, after Share Pedersen, the bassist in the band "Vixen".
Reply

"Renard" seems an odd name for a woman, divine or otherwise; all those male Re(y)nards of legend have left their pawprints all over the name. Do we have no legendary named vixens?
If this was a character of your own, I'd recommend Reynarda or at least Reynarde, but I assume the decisions for the book have already been made?
--Nonie

Reply

Oh, her real name is not Renard, it's Ermefara De Lugo

but she goes by the name of Renard for a specific reason
Reply

woah it making me wanting to read it
Reply