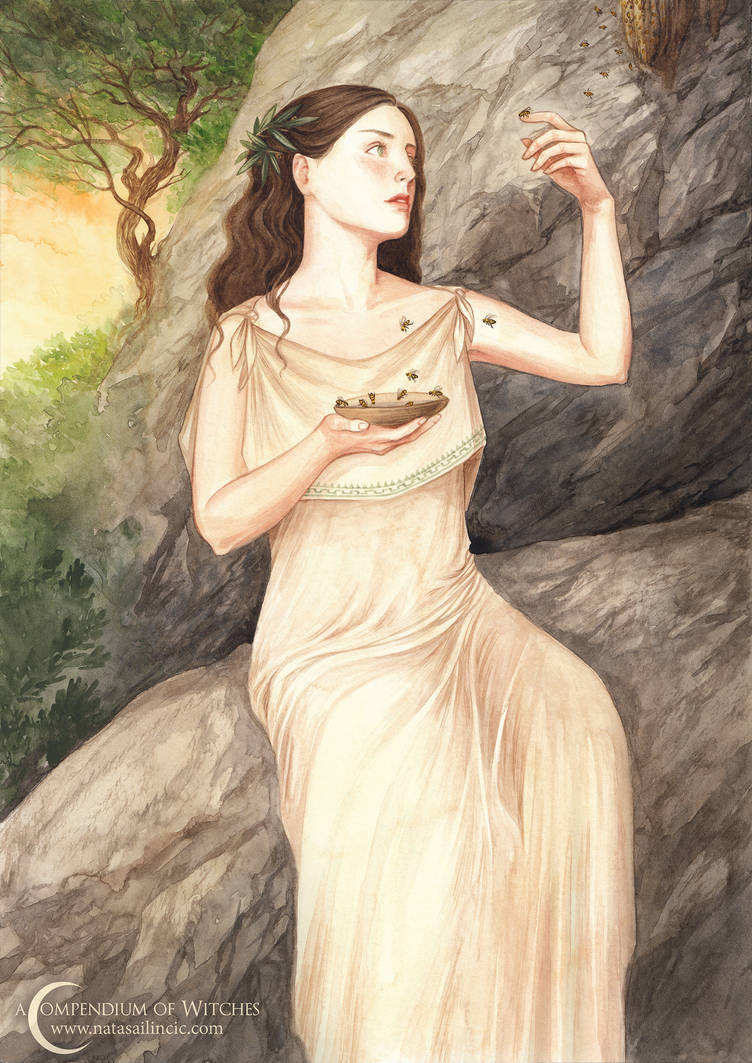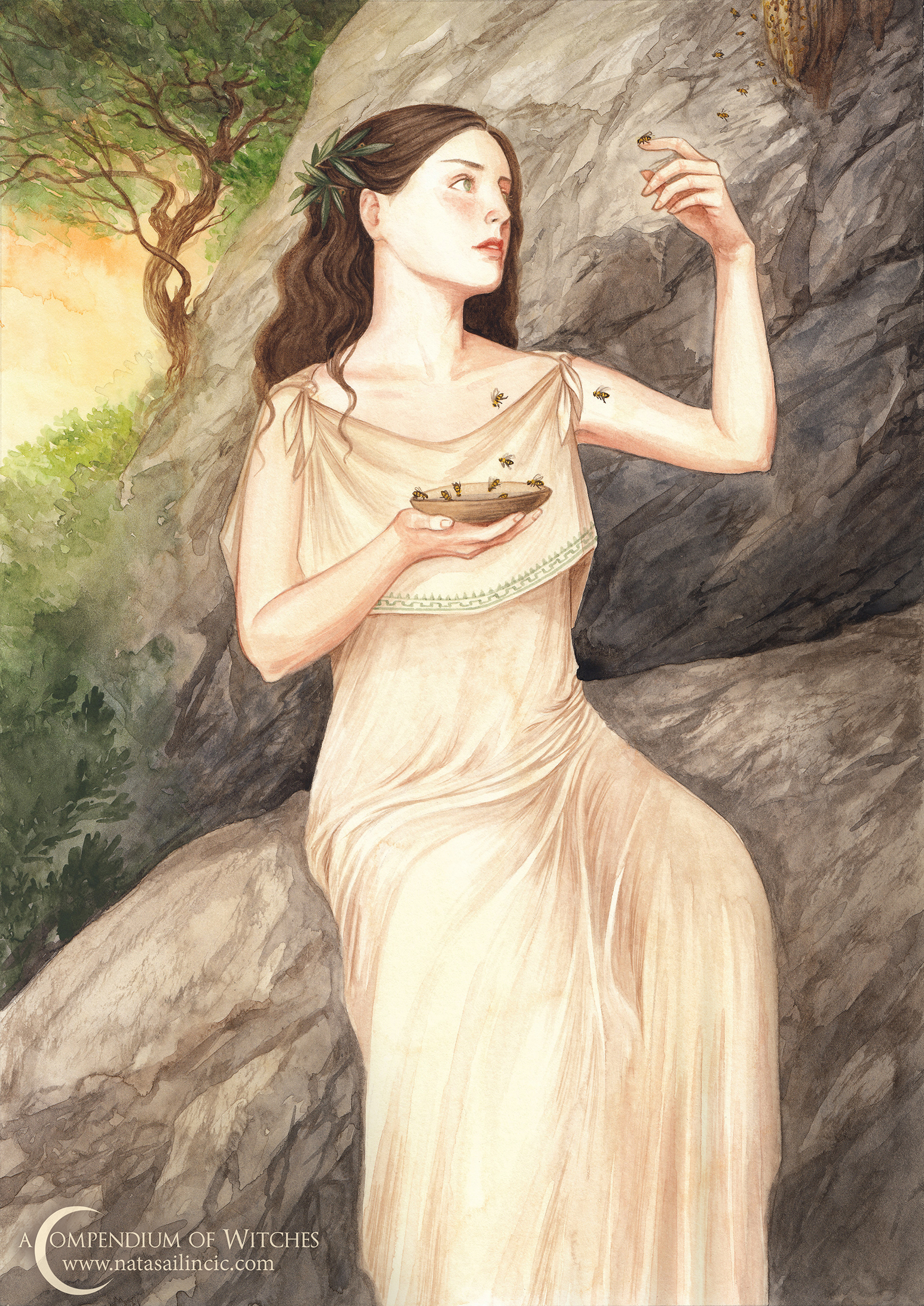 Watch
"Melissa spent her life on Mount Parnassus, dwelling in a cave as a nympholept. It was through the possession by nymphs that she worked her art of divination. Many pilgrims in her lifetime and in the following decades visited the sanctuary to leave offerings to the local goddesses and consult the oracle. The visitors that would climb to the location were, unlike the clients of Delphi, poor people that lived in the surrounding areas.
Historically, the use of caves as places of worship of the nymphs is not rare. Caves were seen as the womb of the Goddess, brimming with subterranean waters, as well as a liminal place were the Underworld and our world met."

Melissa's story will be featured among those of other wise women in my upcoming A Compendium of Witches, a project supported by my amazing Patreon community♥

*******************************
Portfolio and bio : • Official site
New work, news, events : • [Facebook • Tumblr] • Twitter • Instagram
Work in progress, goodies, videos : • Patreon
Prints and goodies: • Etsy • Society6

Reply

Reply

Very beautiful. Great colors. Perfect.
Reply

The pose, the scene, the colors... This is absolutely beautiful

The sort of artwork I would love to see in a wall

Reply

This is very Bee-utiful.
Yes, I had to make that pun.

But really, the traditional medium used here is stunning. The Watercolor texturing on the rocks and dress is breathtaking to study. Very lovely.
Reply