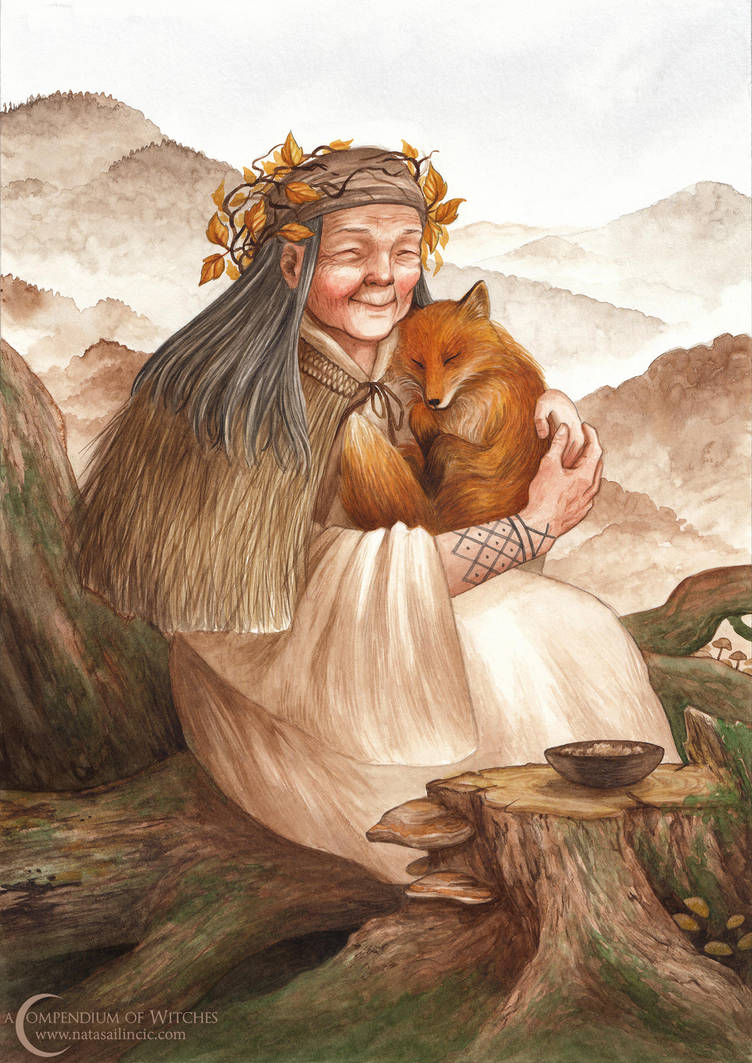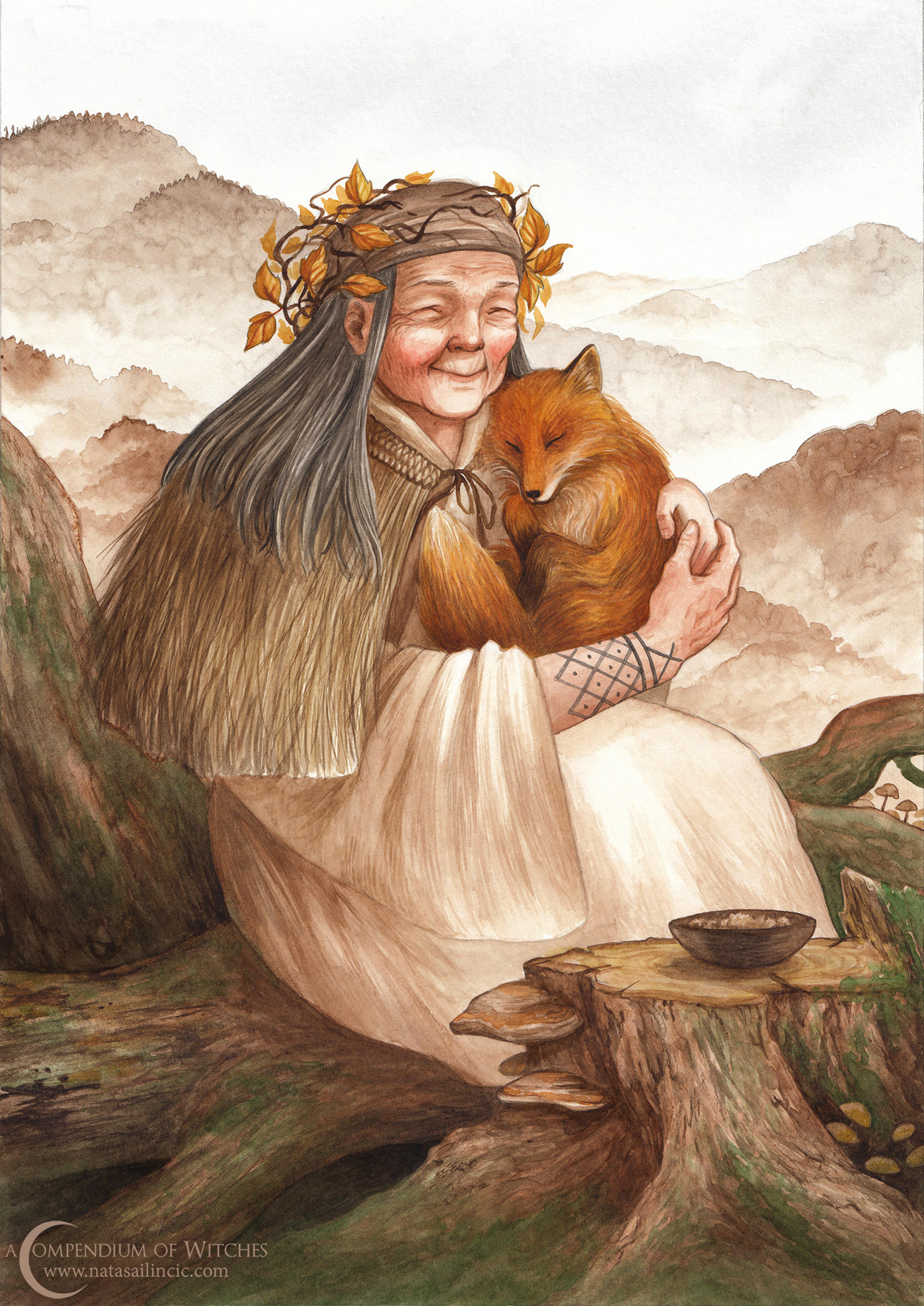 "Since then, the only contact I've had with humans has been with children. Sometimes they would dare each other to come close to my hut. They called me Yama-uba, the old witch of the mountain."

Hotaru's story will take us to 19th century rural Hokkaido. It touches on a theme that is very dear to me - the line between animal and human, wilderness and civilization. It talks about acceptance and kindness.
I couldn't stop smiling while I was painting this piece. If an illustration could convey pure happiness, this one would be it for me.

Her
story will be featured among those of other wise women in my upcoming
A Compendium of Witches
, a project supported by my amazing
Patreon community
♥
*******************************
Portfolio and bio
: •
Official site
New work, news, events
: • [
Facebook
•
Tumblr
] •
Twitter
•
Instagram
Work in progress, goodies, videos
: •
Patreon
Prints and goodies
: •
Etsy
•
Society6

She's a beauty. I want to find her and beg for a hug.
Reply

This is so beautiful! The whole picture radiates peace and happiness! Thank you

Reply

Beautiful! I love the little fox!

Reply

Lovely stuff. The fox does look very cuddable!
Reply

It's a wonderfully happy piece of work!

Reply

Reply