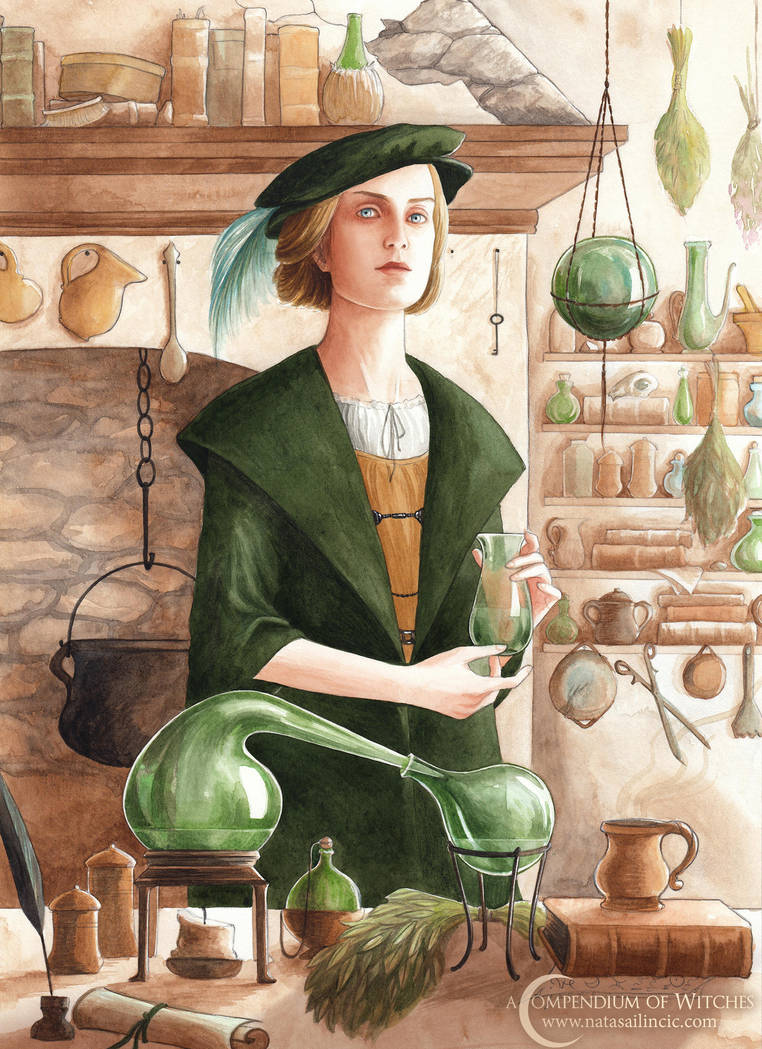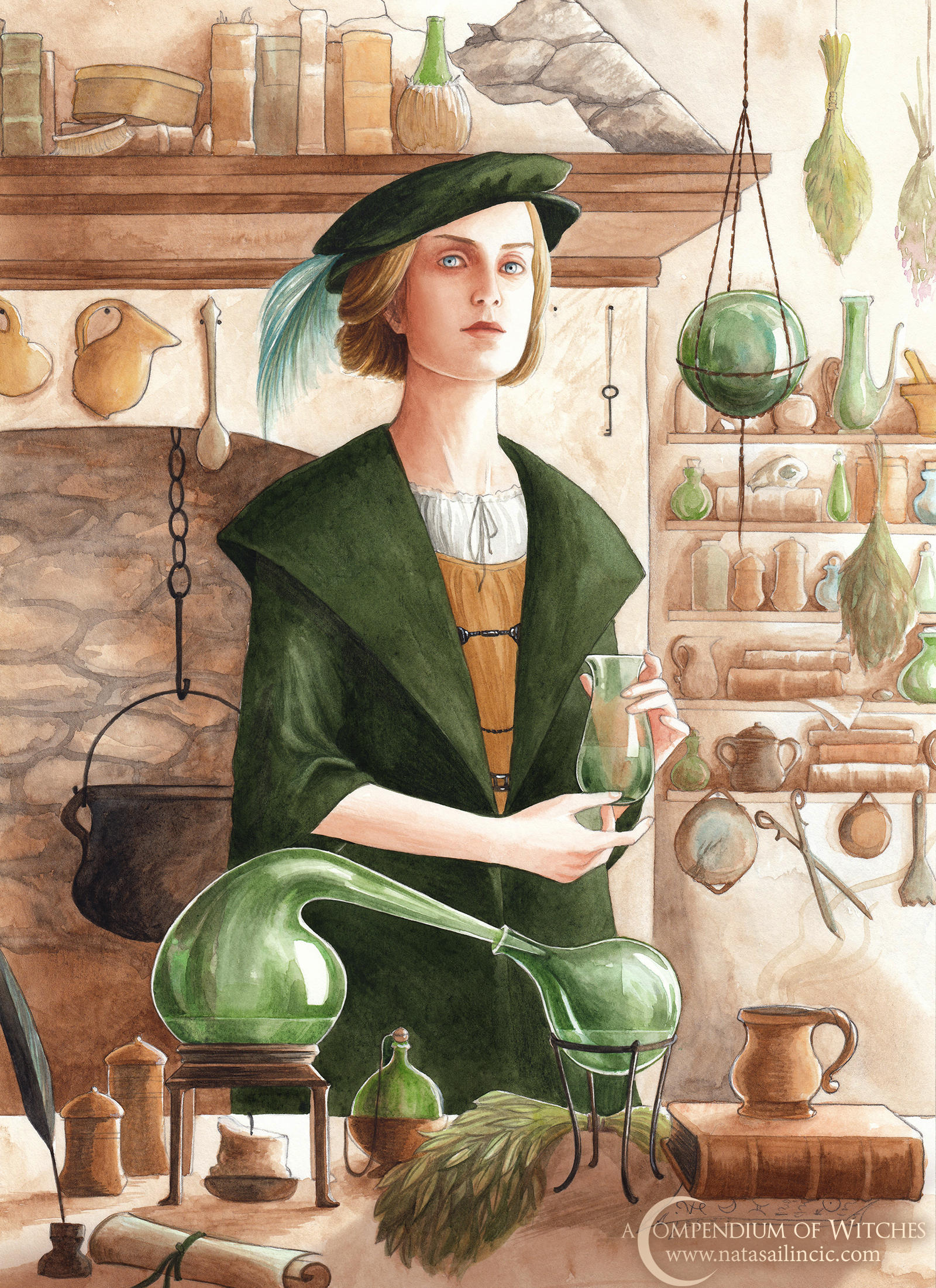 "More than anything, it was alchemy that intrigued me; the research of the invisible rules that govern macrocosm and microcosm, the secrets of the transformation of matter.
In hindsight, I realised that, conversely from what one might think, my interest
hadn't been sparked by my father's work, but rather by my observation of the
craftsmen and workers in town. I'd seen them turn clay into vases, sand into glass, grapes into vine, flour into bread, and I had been mesmerised."
Fun fact, my best friend posed for this piece

Hertha's story will be featured among those of other wise women in my upcoming
A Compendium of Witches
, a project supported by my amazing
Patreon community
♥

The Kickstarter launch will be on the eve of Samhain (30th of October).
*******************************
Portfolio and bio
: •
Official site
New work, news, events
: • [
Facebook
•
Tumblr
] •
Twitter
•
Instagram
Work in progress, goodies, videos
: •
Patreon
Prints and goodies
: •
Etsy
•
Society6

Apparently in Scotland there was a witch pricker (one of the investigators who stuck needles in suspected witches) who turned out to be a woman disguised as a man.
Reply

This is getting more and more interesting with every new add to the collection.
Reply