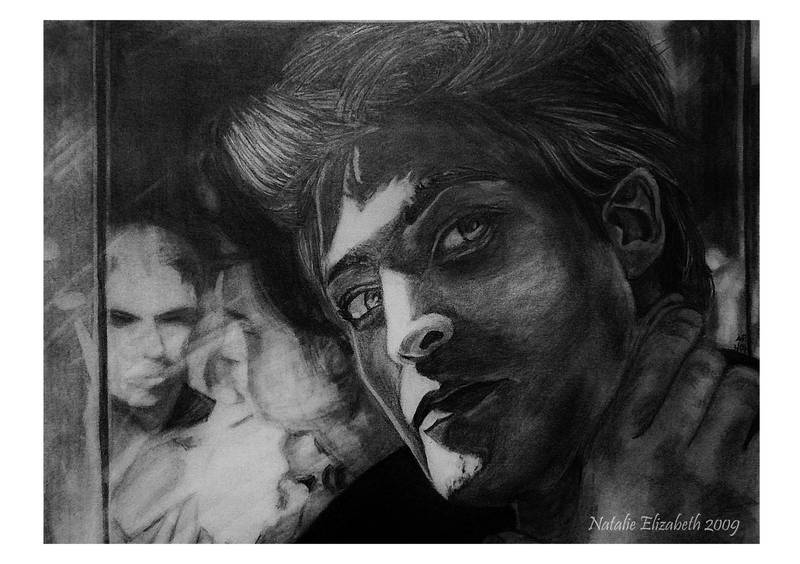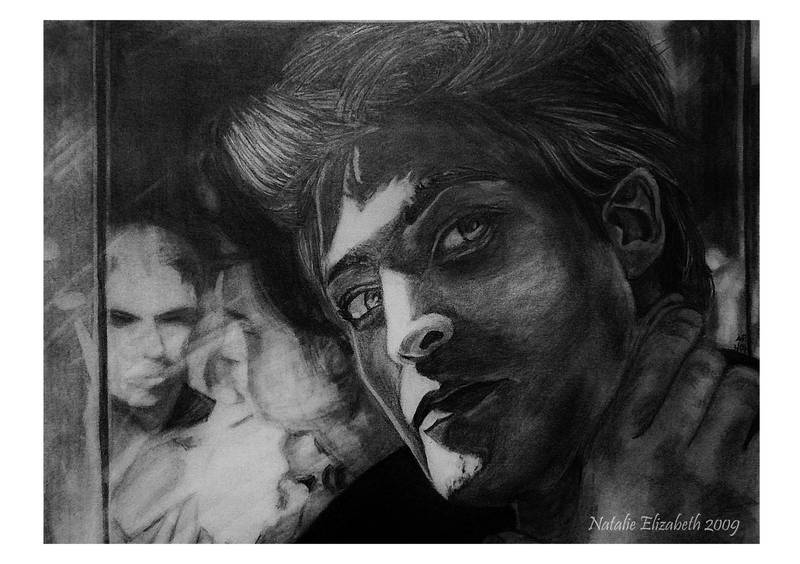 My entry for

's contest
[link]
Used:
11x14 Bristol Board. (but it doesn't fill the page).
HB, 2B, 6B, 8B.
Q-tips, tissues, fingers.
Photograph of Robert Pattinson/Edward Cullen.
WIPs here:
[link]
and
[link]
.
It was good practice and I had fun drawing it.
The photo I took made it darker than it is in real life.
I removed the border because it looked crappy.
Mirrors are interesting

Hope you enjoy it as well.


WOW!!! this is a very VERY great effort!!...i love the shading!.....keep practicing you'll be perfect!!...

Reply

great piece! the expression's spot on!!
Reply

very cool it's got a nice style!
Reply

dude, awesome shit right here. You're really coming along far-I couldn't do that if I wanted to.
Reply

Nice! I really like this still, good choice

Reply

Reply

Thank you so much for your contest entry and good luck

Reply