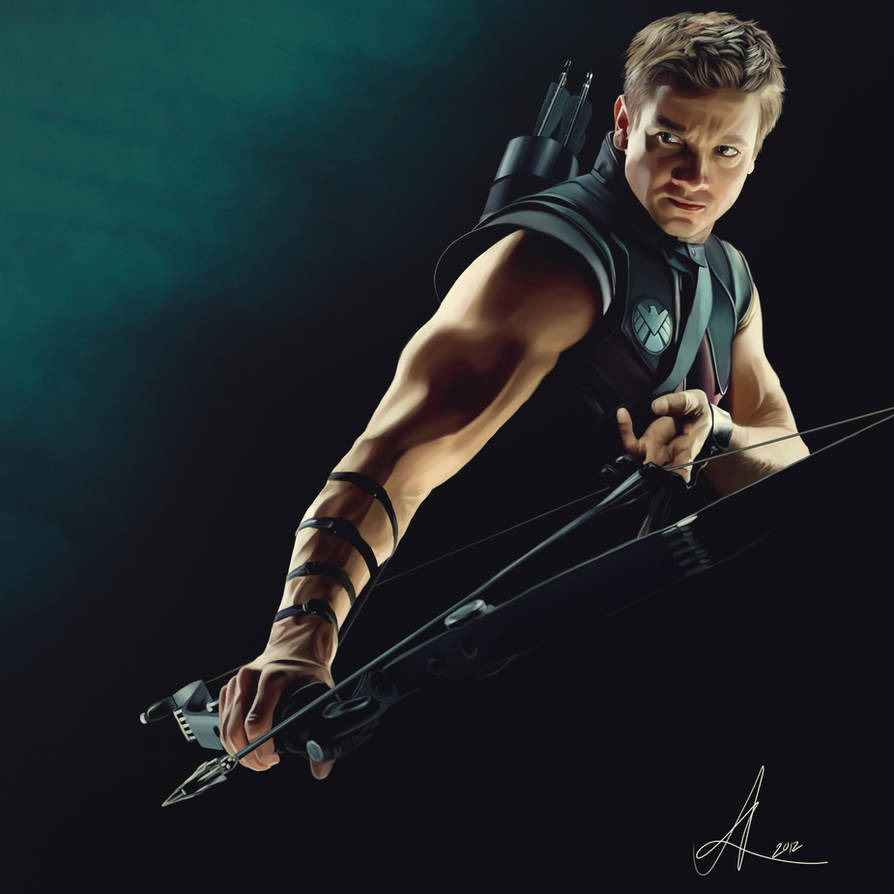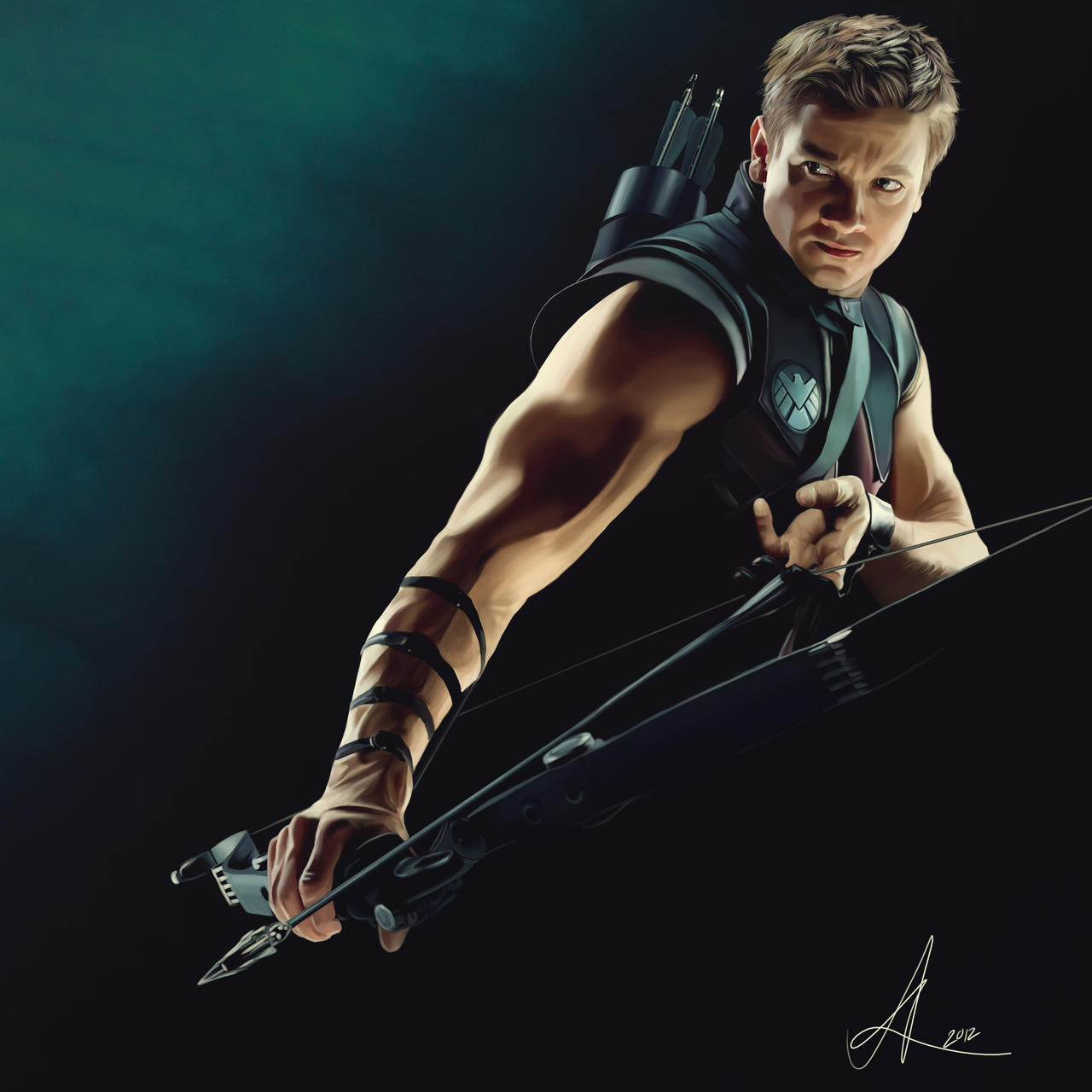 Watch
Step by Step:

Facebook Page: [link]
Download for fullview.
Okay

I actually did this painting last year for my best friend's birthday. She absolutely
adores
Jeremy Renner, so I thought I'd surprise her with this painting.
I included this in my year 12 Art folio and I thought I had already posted this here on DA, but apparently I was so caught up in school that I forgot.

But it's better late than never.
This painting was nearly the death of me,

I was quite busy at the time when I did it, so I worked on it for a few hours every day for 2 weeks, I used a different technique than usual by using the pen tool to create shapes and then painting inside the selected area.

In the step by step you can see how much cleaner it is than my usual style of painting. Plus I did it 8 months ago.
I used a variety of references, including an artist on DA who painted the same image.

(who kindly gave me permission)
I used my own images for the bokeh effect in the top corner. (hehe out-of-focus photograph of my walllet)

35+ Hours

Wacom Intuos 4 Medium Graphics Tablet

GIMP

References:
[link]
[link]
[link]

Here is a digital painting tutorial for GIMP that I made that helps explain how I work: