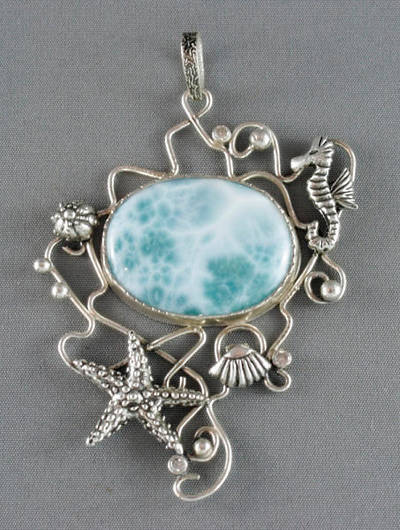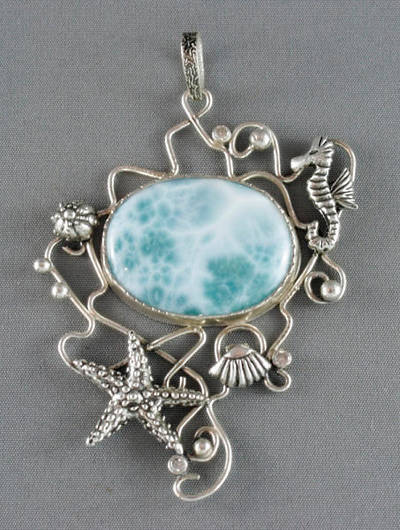 This pendant is from my latest collection inspired by my trip to Australia.
It is constructed of sterling silver wire. Little sea creatures are cast and soldered on it as well as the little balls. to see more pictures or buy it
The stones are: three 2,5mm cubic zirconia and a 22mm * 28mm (7/8'' * 1 1/8'')oval larimar.
Size of the pendant is 6,5cm * 5cm (2 1/2" * 2")
Let me know if you would like a sterling silver chain for it (note that the price will change accordingly).
Click here
to see more pictures or buy it