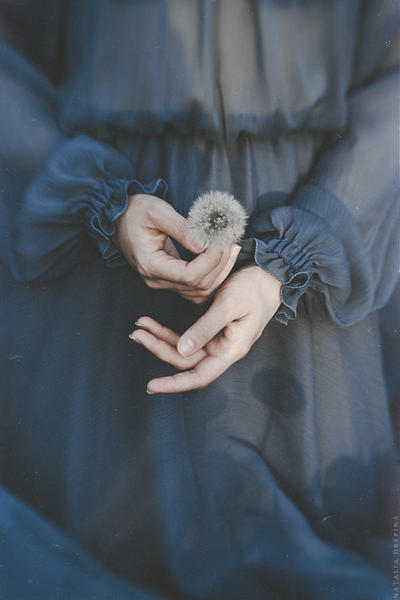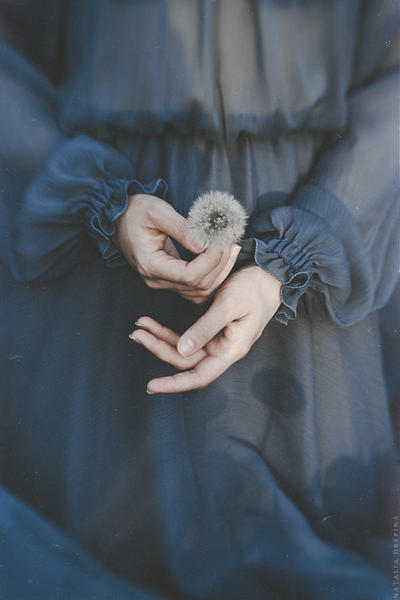 Watch
Hello!
I was just browsing around when I saw this picture, I couldn't resist not to see it! This is absolutely gorgeous. The lightening is fantastic, and the flower and the dress are perfect together! The originality and creativity in this is at such a high mark. Overall, from what I see, this is an amazing picture! I can't wait to see more of these pictures from you! It's absolutely splendid! Great work! It's absolutely no mistake spot on! Very lovely!

By the way, the title, "The seeds of wind" is so original and cute! <3 I better be going now, so bye!
The Artist thought this was FAIR
9 out of 9 deviants thought this was fair.
This is a stunning image with a simple, raw capture. The composure of the hands are delicate, soft, and are nicely placed in the composition. The texture and flow of the dress is beautiful, and the way the light interacts with its color is absolutely lovely. Not only does the dress give a kind of movement to the photo within its stillness, but the shadows of the other dandelions also give the image more depth! The quality is good, the elements here are great, and it's overall a really beautiful photograph within itself.
However, my main attraction to this photograph is my own interpretation. I saw the long, concealing blue dress as a kind of symbol of conservatism; the single dandelion serving as a sign of wishful thoughts, quiet hopes, perhaps even desires! The contrast between the deep blue of the dress and the faded gray of the dandelion embodies to me the idea of what stands between the woman and the flower she holds. It makes me want to wait and see if she'll make a wish...

xo
The Artist thought this was FAIR
3 out of 3 deviants thought this was fair.