Remember this dumb event?

2nd Halloween eventThe spook time has come
And with that
Another event
Remember this piece of shit that no one liked?

We back nao >:0
With an even worse name
Say welcome to:
THE HALLOWHEEL OF PAIN
*dramatic music*
*dramatic lighting*



There ya go, Nono, you have your piece of shit name now

Unlike last year where i drew every idea people commented, i'll do a random spin on a wheel to choose wich idea will get done. Depending on how many people comment, i'll decide how many to do. Cuz usually when i do one of these lotsa people comment @_@
So yeah, that's it really
Comment below your idea! I'll check it
Rules are mostly the same as last time
>Only 1 image for user
>2 characters 'per image (Only 1 is preg)
>Must be OC's
>Oc will be wearing a costume of choice by the user. It can be from anything! (Anime-Videogames-Halloween themed- Movies-eggplant)
>Can be mpreg too
>Comment down he
Of course not, it was not dumb at all!
HEHEHEHE
But srsly
It's time to explain who's gettin the ideas drawn after all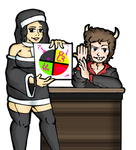 Take a good look boio, here are the results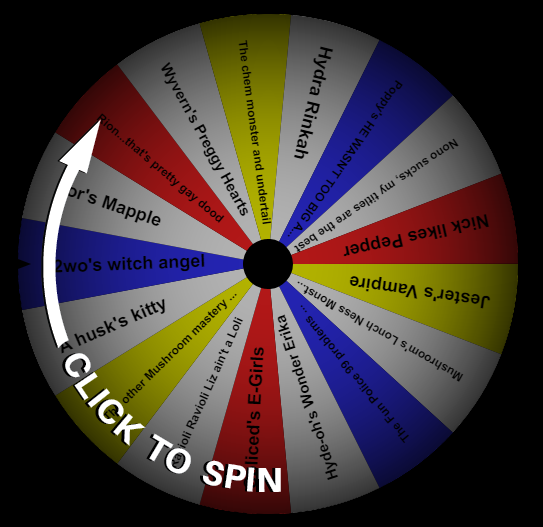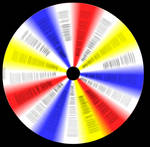 LET'S GO BAYBEH!
First we got

Vampire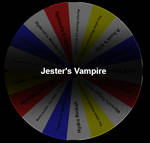 2nd,

Hydra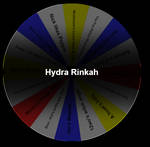 3rd!

Angie <3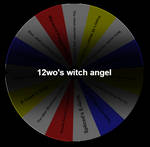 4th we get

lovely idea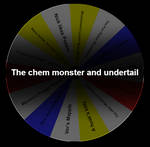 That

got 5th position...dayum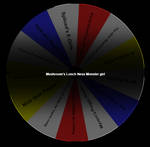 gets a drawing for 6th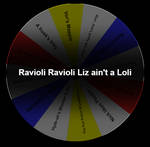 The absolute Madman did it, he's not that big after all!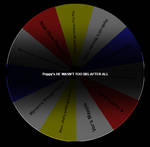 gets 8th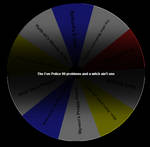 gets the last chance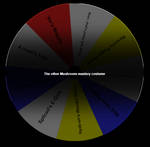 Sorry if yer idea didn't make it U.U
Hopefully! Next year/event yell get your chance! <3 <3 <3
Except you Nono, u succ
Thanks for participating! <3