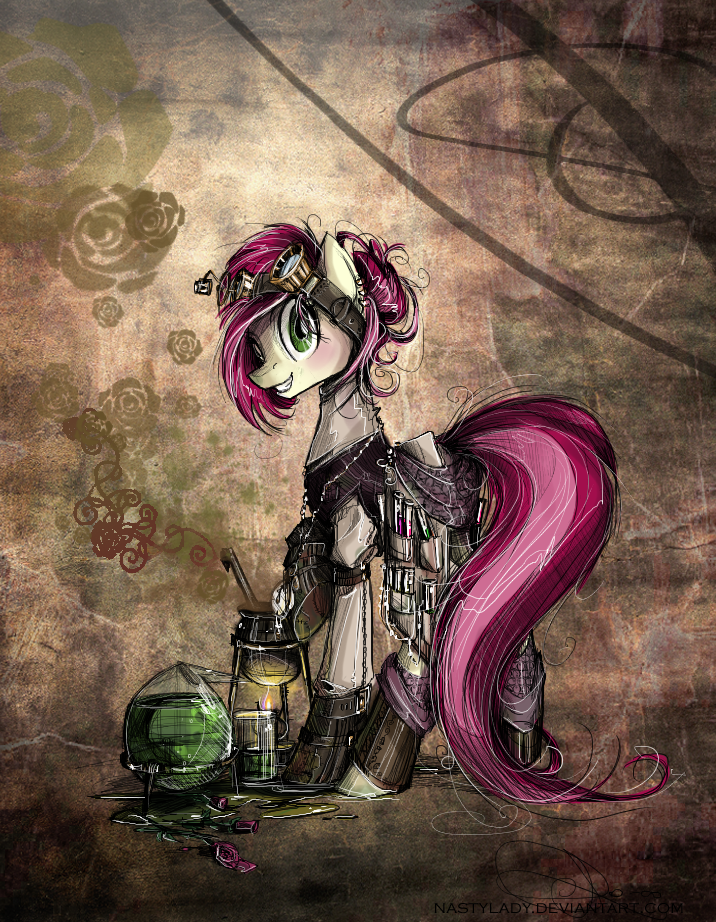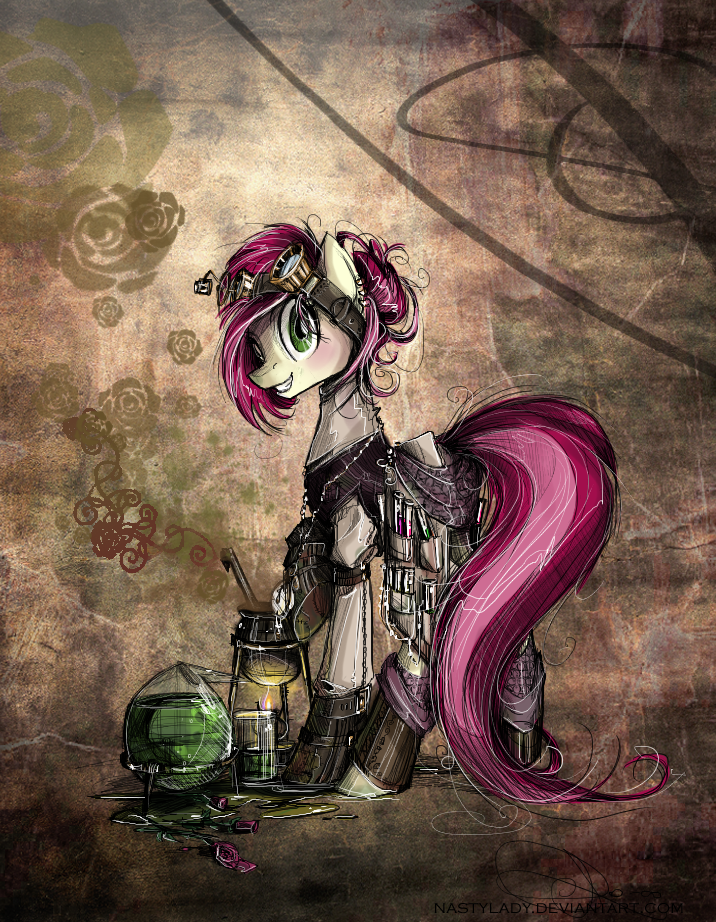 Watch
1920x1080 version -
[link]
Why is the title in German? Because, that's why. I friggin' love this book and the original title for some reason sounds just... better.
Anyways, tadah, here's Roseluck.
(just to make it clear - for me she is an ordinary background pony and isn't in any way related to Rose Tyler)
I know that I'm not alone when I say Roseluck is one of most beautiful ponies in the whole show. These colors!
She was supposed to be an alchemist, but now I think "The Perfumer" would be more suitable.
Other Steampunk Ponies:
The Inventor - Twilight Sparkle
[link]
The Timid - Fluttershy
[link]
The Lady - Rarity
[link]
The Mechanic - Applejack
[link]
The Pilot - Rainbow Dash
[link]
The Random - Pinkie Pie
[link]
---
The Princesses - Celestia and Nightmare Moon
[link]
The Dentist - Colgate
[link]
The Flyers - Spitfire and Soarin'
[link]
The Smuggler - Carrot Top
[link]
The Messenger - Derpy Hooves
[link]
The Dreamer - Lyra
[link]
The Professor - Cheerilee
[link]
The Virtuoso - Octavia
[link]
The Evil Queen - Chrysalis
[link]
The DJ - Vinyl Scratch
[link]
The Soldier - Big Macintosh
[link]
The Illusionist - Trixie
[link]