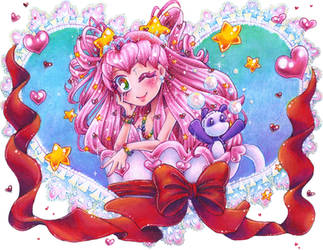 for
Cute-in-a-Cup


{ Full text version! )

No Mature content.
-gore
-substance use (recreational drugs), smoking, vaping, alcohol when depicted positively
-sexual/sensual
-exposed panties/ most panties-like garments
(bathing suits acceptable, but only when recognizably a bathing suit in context and not sexualized)
-exposed genitalia
-female nipples (male nipples acceptable)
-inappropriate gestures (ie "flipping the bird")
-large extremities acceptable as a medical condition, but must be appropriate ie: hypertrophy of breasts warrant adequate coverage of excess cleavage to be deemed not sexualized

Finished artwork, please!
Artists of all skill levels welcome!
Black and White is allowed.
Please use negative space wisely! (Do not draw a small picture and leave most of your paper blank.)
The picture must be legible (ie. not too dark, not on lined paper).
Some high-quality sketches allowed.
No incomplete/blank YCH, lineart, and bases.

Original compositions only.
Collabs are encouraged with credits, but only with permission of the other party. Fanarts are allowed but only with an original composition: No traced or freehand/ "eyeballed" artwork. No colored-in lines of works not offered under a Creative-Commons license (ie not manga panels). No bases, unless it's your own base.
In photography, you may use props not made by yourself as long as you create an interesting original composition by combining different visual elements/props in your own way, not simply a snapshot of what you bought.

The artwork must be themed CUTE.
a) There may be cute elements in your work, but the artwork as a whole should be cute-themed to fit in this group.
b) "Cute" does not necessarily mean "attractive." A handsome young man may be attractive, but not necessarily "cute." Likewise, being female doesn't equate to being "cute." Think along the ideas of emotionally-striking, child-like, and precious rather than simply physically attractive.

Be polite.
If there is a problem deviant (including admin) in the group, please provide a screencap of said comments (uploaded privately to your sta.sh) and send them via private Note to the Founder with any concerns. Discrepancies are liable to group suspension, expulsion, and banning.

Sweets, not spam!
This goes along with being polite and having manners. If you are a member or representing an affiliate group and wish the be considered for an advertisement by us, please Note the group with your information and wait for us to get back to you. Do not post advertisements in our comment section. Thank you.

Welcome!
Previously, I, the Founder, would send a personalized welcome message to every member and new watcher. Unfortunately, and merrily, the group has gotten so big so fast that it's unrealistic for me to be able to send one to everyone. I am going to try to come up with a new way to welcome everyone with perhaps a group blog. I thank you sincerely for joining and hope you have a wonderful time with us! Please feel free to communicate with me. \(ouo)/ I am very friendly and welcome your ideas to help better my ability to serve you and our little cute community.