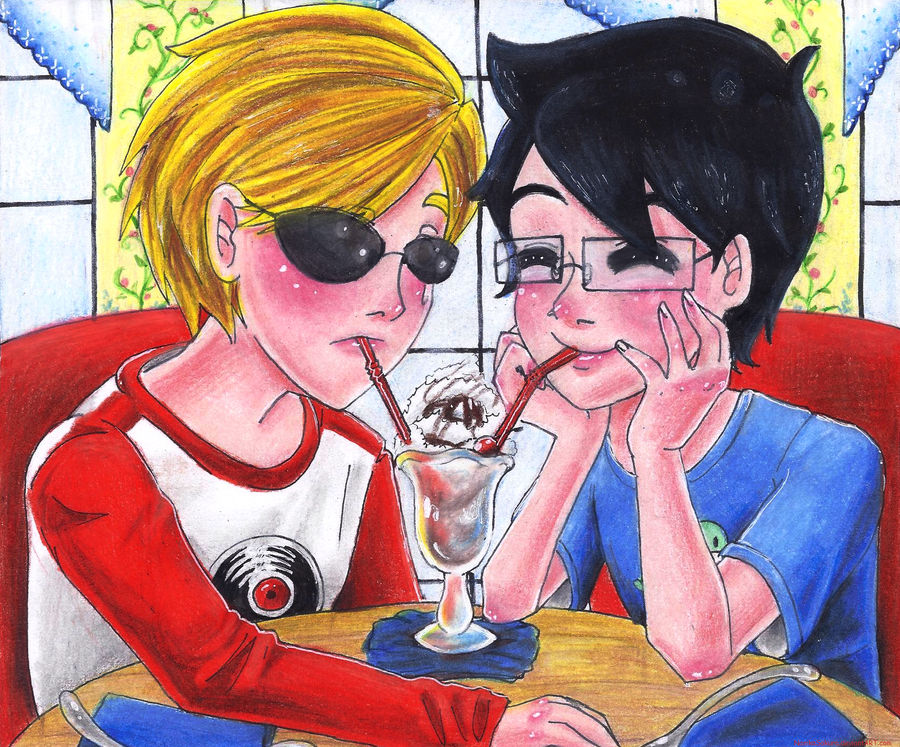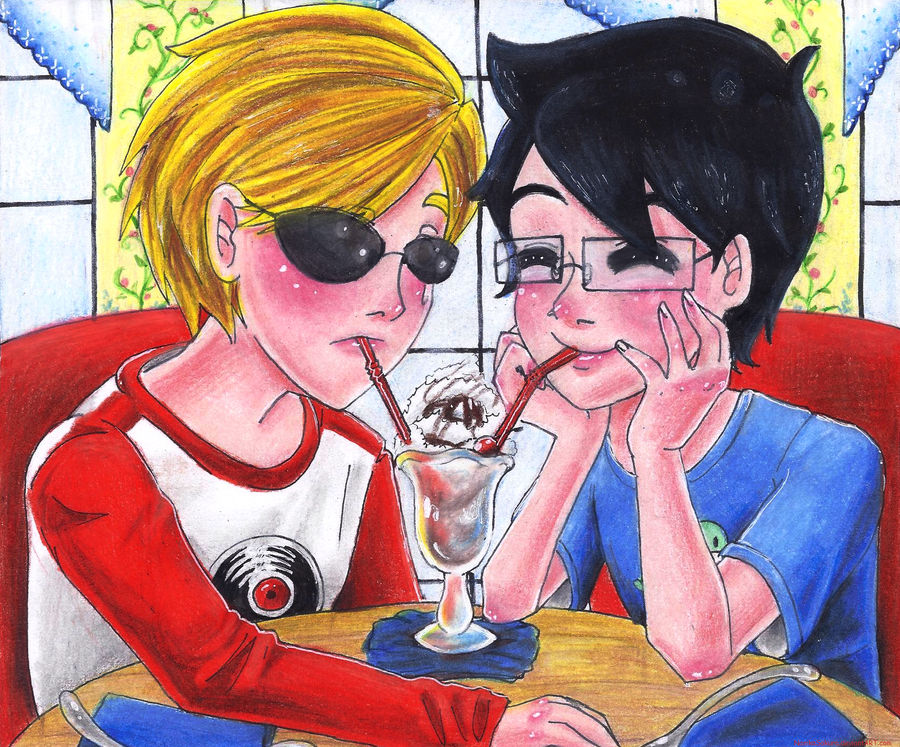 Watch
Dave and John at an icecream parlor for =
candydraga
.
Dave and John form Homestuck by Andrew Hussie.
------------------------------------------------
Do NOT steal, use, redproduce, edit, change, trace, make a base of, repost, reupload, move, etc. ANY of my works wihtout my exclusive permission and credit to me.

hurr hurr I love see fan art of these two
Reply

Really? I didn't know you were into Homestuck. o3o
Reply

im sURE PEOPLE MUST BE LIKE
"WOW CANDYDRAGA GET SA LOT OF ART SUDDENLY LMAO"
but this is so adorable omfg
dave and john wow qts 4lyfe <333
they look really good in your style wow
and i love iceCREAM
im crying this is so awesome
ilyilyilyilyiylyiylyiyiylyiyy
pretend that didnt have typos
Reply

lol It's adorablt to see typos from other people when they're happy too. XD
I'm glad you like it. I'm pretty proud. I'm forcing mysef to make mroe "complete" pictures with background, and think about the whole picture instead of just the main subject(s).
Reply

oMG YOU TYPO'D
U R HAPPY
aaaahahhsfhuysd wow yeah im proUD OF YOU NASIKA(son HAHA)
and yeah i love complete pics sometimes im just like ajajauajudj complete
Reply

OTL Oops... lol
Ahhhhhhhh~ You are, pop-pop? *w*
It's difficult to get myself to make background, but know I won't like it until I feel more confident with it, and I won't feel more confident about it unless I practice.
Reply