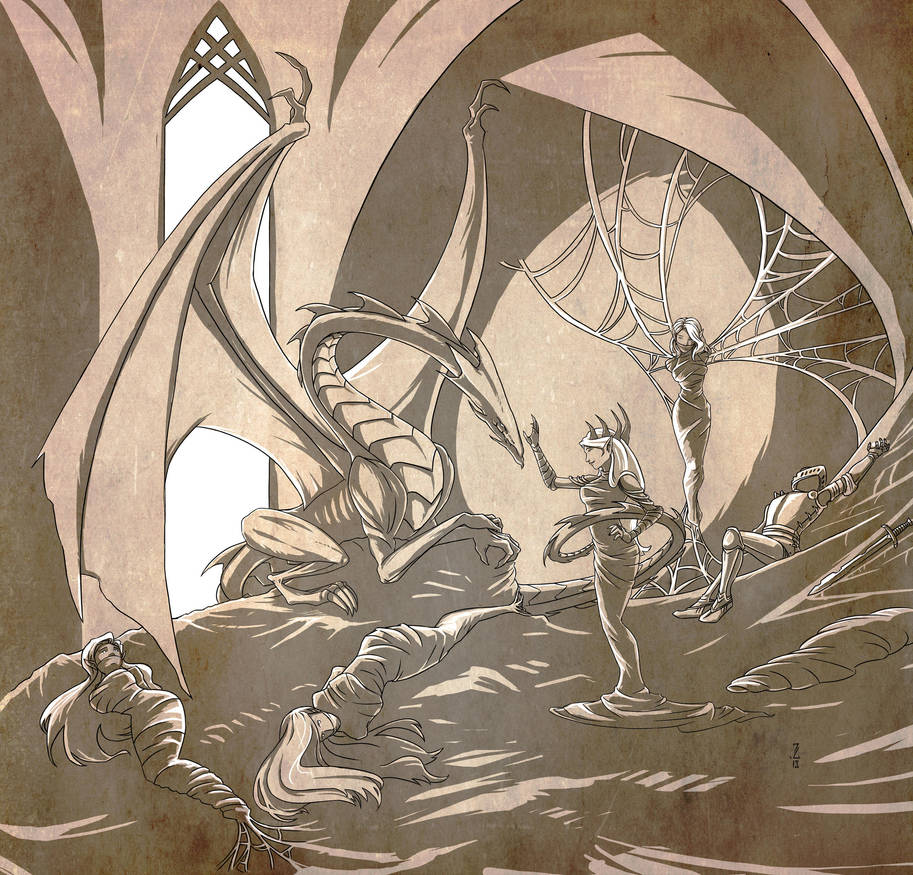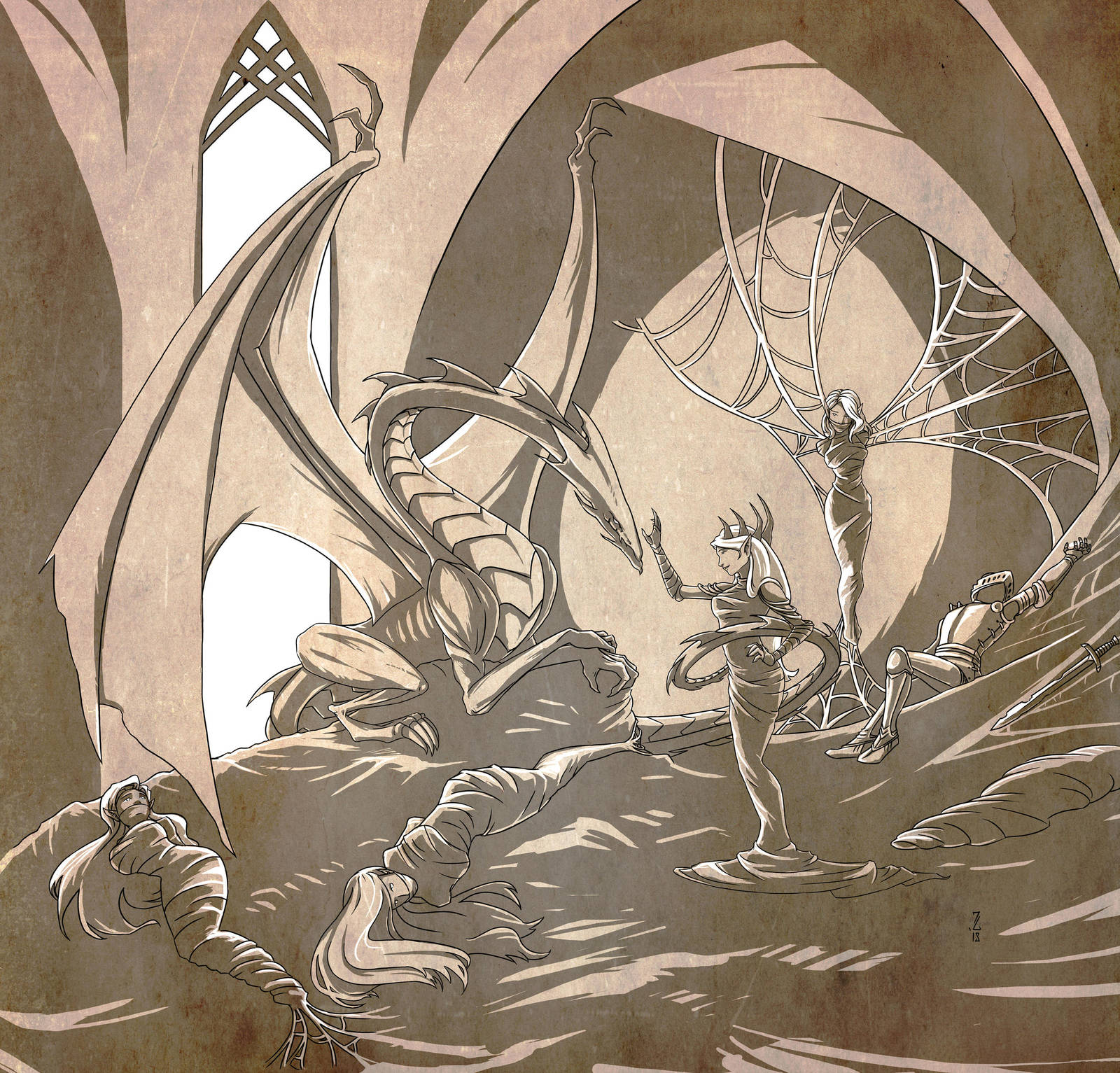 Watch
Quil in dragon form and Alyl in drow form, in their lair.
These characters are OC of

Work in progress, moving on to the color work.
Used paper texture from

and this texture can be found
empessah.deviantart.com/art/pa…
Have a great weekend peoples!

Lovely---

Reply

I really like the composition on this one! Nice work!

Reply

This is just amazing! Everything fits together so well! Do you do a lot of planing before undertaking a piece like this?
Reply

Thank you so much! I did plan this a good amount, in the rough draft I moved around the characters to give a good flow. If you look closely, there's a spiral shape that circles in on Alyl.
There's always a lot of guess work, trial and error, when it comes to a larger piece. I bet you are familiar with this

Reply

What's up with the webbing?
Reply

They are in a lair of Lolth, the spider queen. They both have drow forms and live in the underdark.
Reply

Reply
WHAT a piece!!! Wooooooooooow!!!
Reply