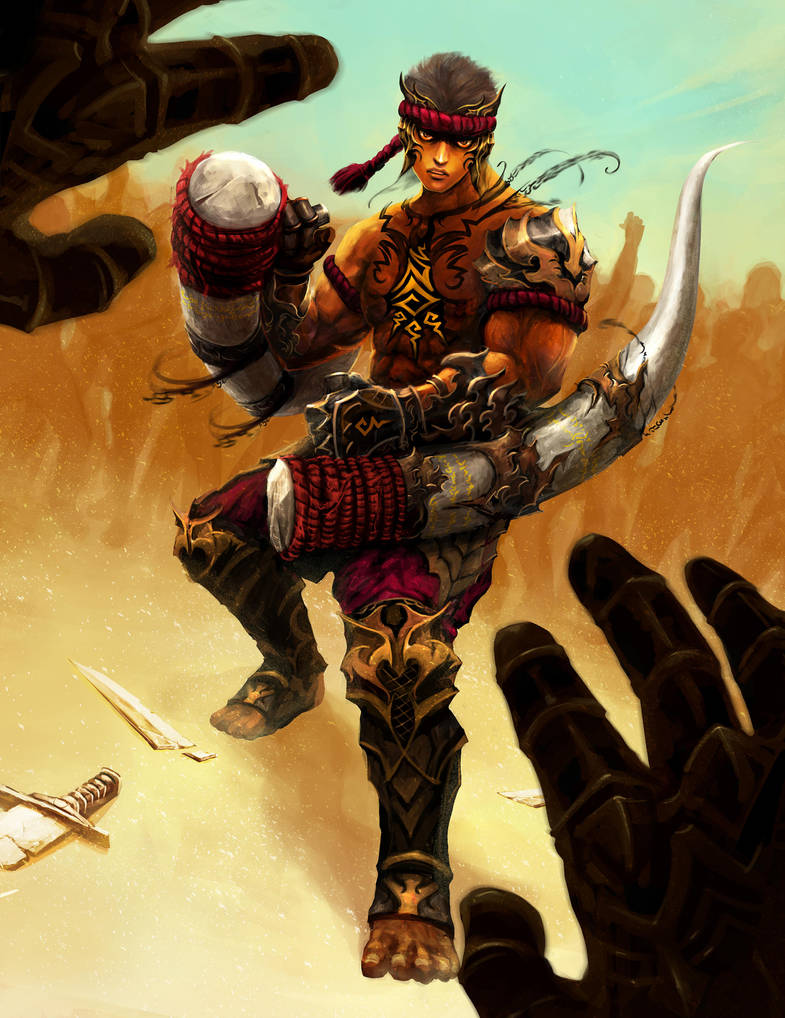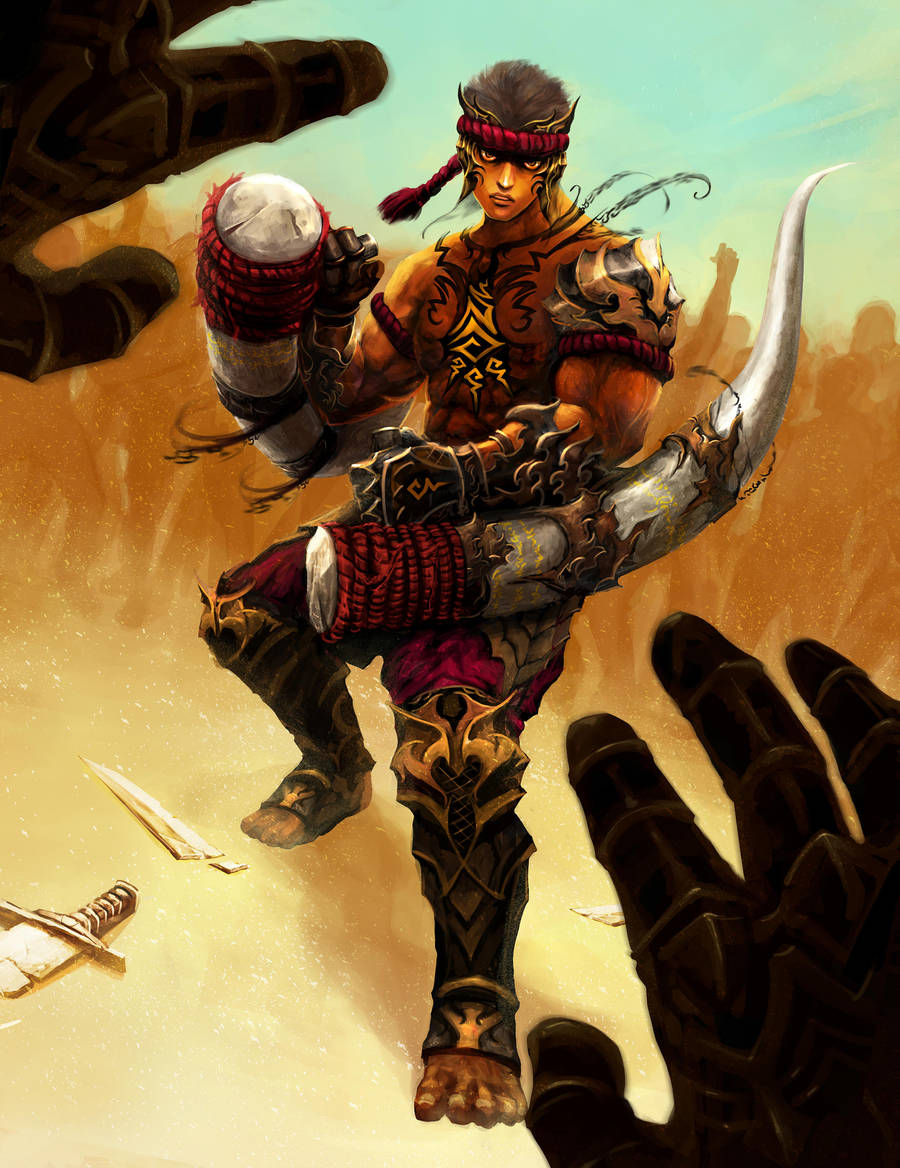 Watch
Kampun, The Pit Fighter
Entry for DK Online Character Design Competition.
The Contest holding in Thailand. The winner's character will be applied into the game and get some shared profit from in-game purchase.
The most important requirement of the contest is, All competitor have to represent Thai art and culture in there character design.
Enjoy watching

and you can help me out in Popular Vote by liking here
V
V
V
[link]
Thank you in advance!

You created him with your own imagination right?
I thought you remade him or something like it, but that's a really nice OC you've made there.
He looks great, and his eyes seem to hold a great tale behind his fighting etc.
Wonderful, especially how you decorated him, and the point of view...
Reply

I don't sure it original or not.
I mixed many inspirations and experiences to build him. The games, The movies, The defeat of Thai boxer in Olympic.

I'm glad you enjoy it, Thank you
Reply