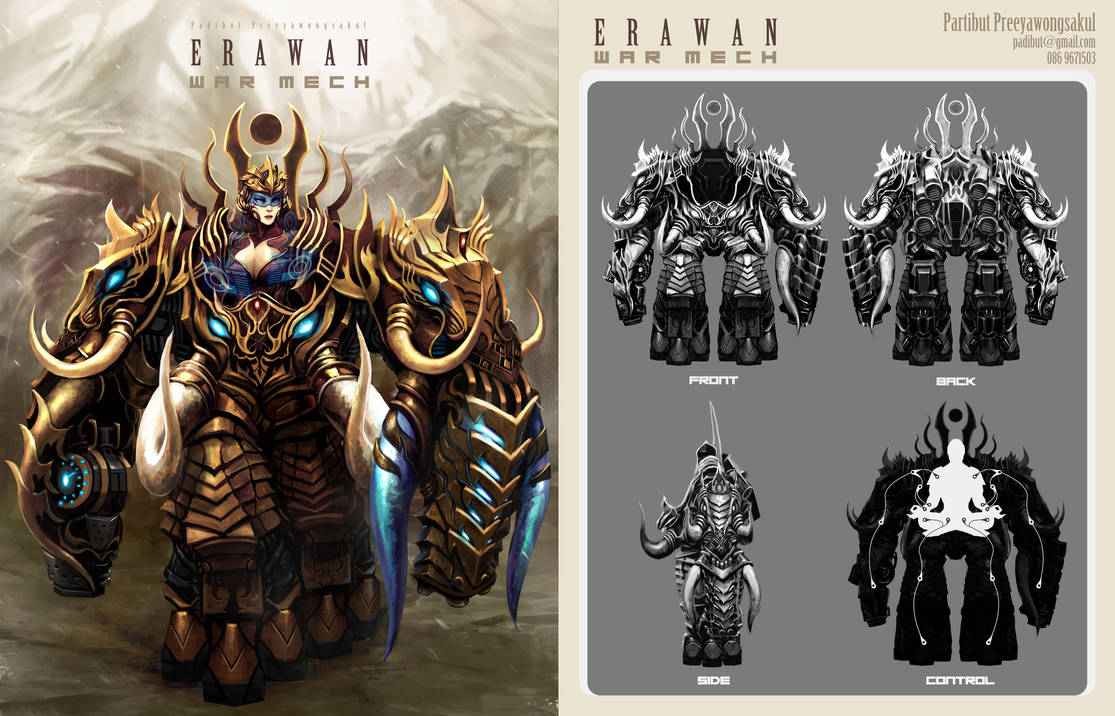 Watch
Erawan Warmech
Entry for DK Online Character Design Competition.
The Contest holding in Thailand. The winner's character will be applied into the game and get some shared profit from in-game purchase.
The most important requirement of the contest is, All competitor have to represent Thai art and culture in there character design.
Erawan Warmech, base on Erawan (Thai name of Airawanta), The servant of god Indra.
[link]
Enjoy watching
and you can help me out in popular vote by liking here

V
V
V
V
[link]
-------------------------
Thank you very much in advance!

holy Ganesha thats awesome!
you'll have to let us know when you win!

Reply

haha thanks
I won that competition for the popular vote : )
Reply

Really nice man, wouldn't like a punch in the jaw from it though
Reply

Reply

looks kinda like a chaos terminator..... very good job! :3
Reply

A very interesting concept, I like the piloting style, good work!
Reply

Holy crap, that's amazing.
Reply

love how you have to be in a meditative sitting pose to be in this mech. Awesome idea!
Reply

เข้าไปโหวตใน

แล้วจ่ะ
นั่งขัดสมาธิควบคุมด้วยแฮะ
Reply