Description
PLEASE, DO NOT COPY WITHOUT CREDITS. Reposting is allowed provided credits and links. THANK YOU!

Watch Tyrande photoshoot VIDEO
I'm so so very happy! I cannot describe all feelings about that, I cannot say how much Tyrande means for me. So I hope my cosplay saying enought about my endless love to the Night elves. Thank you Gleen Rane, Richard Knaak and World of Warcraft for a huge inspiration!
*before you say "no, Tyrande is a priestess in white dress and she have a green hair", remember her look before World of Warcraft*

Tyrande cosplay, costume, wig, props made by Narga (me).
Photo by KIRA photoarts
Assistants: my dad, Aoki, Hilderry and Julia.
Thanks to Ira Ivanova for an owl. Yes, owl is real.


Check cosplay prints in my PRINT STORE
More World of Warcraft cosplays on my Facebook


Follow me on Instagram


Follow me Twitter


Support my cosplay on Parteon


Special thanks to Patrons who supported this photoshoot wia Patreon www.patreon.com/narga
raven54, PTAH, April Davis, Ishan J, Mike, Aerys80, Joe torres jr, Katarina Metz, Maxim, Exordin, Goketsu Cosplay, Redwing, Kristopher Bagocius, Kendra Lindsey, Evgeniy, muuttuu, Daniel Greer, PZK, Derek R, Patrick Schulz, Stacy J.Garret, SirCheeseHead, Direwolf1618, Christopher Hayduk, Calypsen cosplay, Nina Rao, Apotheosis cosplay, Guillaume Leger, Alastair Christie, HellWish, Svartulv, Ebba Englund, PixelPantz, Zach Fischer, Rachel Deparini, Cami Cosplayer, XCON, Christiane Kneffel, Caroline, SandroVale, Tara Ortega, Ashley 'Ashes' White, Ada Czyrkun, Ivan Skirata, Cassy, K McBro, Danielle, Kam Legacy, Moon-ka, John Liu, Niha Novacaine, Mary Davidova, Cyehra Armor&Props, Jon Clause, moerl, Daniela Tilmitt, NebulaNeko cosplay, CodyAllen, Seleya, Sratar, Strigina, Angelaaa Serrano y Gato, Ewenae, Temaa, Lilia Lemoine, Kyoko Shin, Ranovatio, Ola Imran, Lunamoon.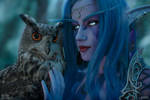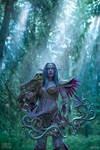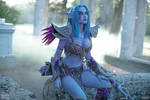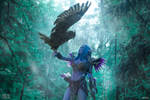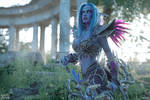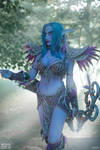 Image details
Image size
1500x1000px 1.31 MB