By the Light, may you at last find rest, free from the icy grip of that terrible blade.


PLEASE Do not copy without credits. Reposting is allowed provided credits and links. THANK YOU!

WATCH BEHIND THE SCENES VIDEO
More World of Warcraft cosplays on
Facebook

Follow me on
Instagram
and
Twitter

Support my cosplay on
Parteon
Narga-Lifestream
as Jaina.
Aoki-Lifestream
as Arthas.
Costumes made by me and Aoki.
Arthas's makeup by Nero.
Photo, edit, 3D background by KIRA
kmitenkova
Assistant: Hilderry
Special thanks to my Patrons for supporting this cosplay:
raven54, PTAH, Manuel Erber, Peter Murray, Okwinza, Michail Romanov, Maxim, Mike, Django, Darren Caddis, Ishan, Kendra Lindsey, Exordin, Joel Gilmore, Christian, Nina Rao, Katarina Metz, Kristopher Bagocius, endeavor, Calypsen cosplay, Stacy J. Garret, Direwolf1618, Aerys80, Alastair Christie, Zach Fischer, Ebba Englund, Sue-ann Lawson, JackT, Sandro Vale, Ashley 'Ashes' White, Aliza, Amy Redhead, zinxscar, Xenona_M, Cassy, Stephanie Hall,
Ada Czyrkuń, Kam Legacy, Niha Novacaine, moerl, Mary Davidova, NebulaNeko cosplay, Sarah Goblin, Seleya, Angelaaa Serrano y Gato, Renovatio, Ola Irman, Rina Tulina, Foxdie, Brynhild cosplay

Parteon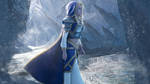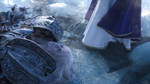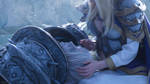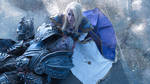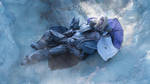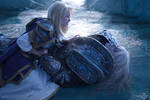 Image details
Image size
1600x900px 946.68 KB