Description
PLEASE Do not copy without credits. Reposting is allowed provided credits and links. THANK YOU!



Support my cosplay on
Patreon

Buy Jaina print in
My Store

Follow me on
Facebook
,
Instagram
and
Twitter
Photo by
JustMoolti
I made Jaina's Warcraft III version and added a lot of details by myself for more intricate look.
Warcraft III
Narga (me) as aina Proudmoore
Whole costume I made by myself as usual. The staff made by me too.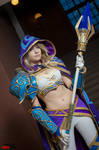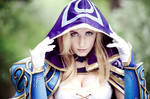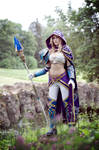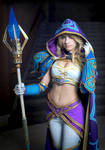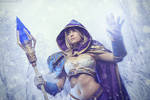 Image size
801x1200px 674.46 KB

I got nostalgic and played Warcraft 3 again and of course remembered your Jaina cosplay which made you one of my favourite cosplayers years ago and you are still one of it.
Thank you ;-;