Deviation Actions
Daily Deviation
September 9, 2016
Howling Banshee - To battle by
Narga-Lifestream
is so perfect it's hard to believe this is a cosplay. The scene seems taken straight from the Warhammer 40k universe.
PLEASE Do not copy without credits. Reposting is allowed provided credits and links. THANK YOU!

Check out
MAKING OF VIDEO
about this costume. And subscribe!

Watch
BEHIND THE SCENES
video from this photoshoot

You can buy some Banshee prints in my
PRINT STORE

Follow me on
Facebook
,
Instagram
and
Twitter

Support my cosplay on
Parteon
Eldar Howling Banshee from Warhammer 40k Dawn of War III.
Costume made and modeled by me.
Photo by magneficent
kmitenkova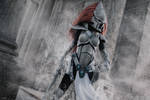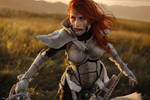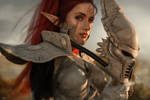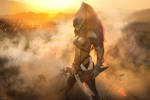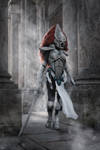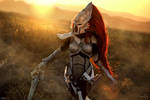 Image details
Image size
800x1200px 560.32 KB