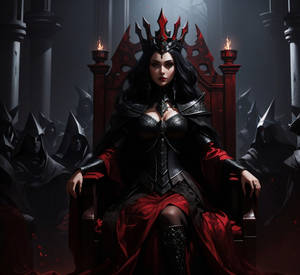 Premium download
This tier gives you access to download each artwork for your personal use.
---

Description
"Always remember that power is a double-edged blade. One side light, the other dark. It calls to you, where you are most desperate; when victory seems worth any sacrifice. There is a price to be paid for such a gift, and many eagerly accept the bargain. The righteous and the meek may recoil at its cost, but they have no vision. Power alone is
not
to be feared. Fear instead, those who wield it!"


DO NOT COPY WITHOUT CREDITS. Reposting is allowed provided credits and links. THANK YOU!


This costume I created for new Hearthstone expansion -
Knights of the Frozen Throne
Inspired by Knights of the Frozen Throne trailer.
Cosplay is sponsored by Blizzard
Watch
MAKING OF VIDEO
Check also
Photoshoot video
Costume/ wig and props made by Narga (me)
Photo/3D background by
KIRA photoarts
More my cosplays on my
Facebook

Follow me on
Instagram

Follow me on
Twitter

Support my cosplay on
Parteon

Check full photo story in my gallery or Watch with music!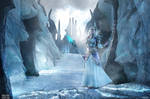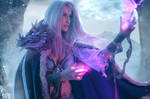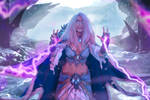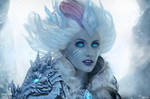 Image size
1280x853px 706.74 KB