PLEASE Do not copy without credits. Reposting is allowed provided credits and links. THANK YOU!


Support my cosplay on
Parteon

Follow me on
Facebook
,
Instagram
and
Twitter

BUY THIS PRINT in
My Store
Alexstrasza the Life-Binder, Queen of the Dragons.
World of Warcraft
Photographer -
cxalena
(Gomel', Belarus)
Cosplay made by me
Narga-Lifestream
(St.Petersburg, Russia)
Thanks to
Aoki-Lifestream
for help during the photoshoot
I really enjoyed making this costume. I use mostly linoleum and camping mat (for more details about this costume check out my Facebook). I love Alexstrasza so much, I love how she described in the novels. She's more than some NPС or quest giver for me. She is my exemplar and an inspiration.
more from DA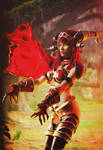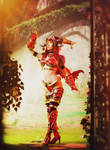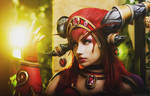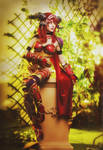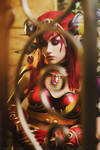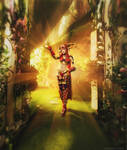 Image details
Image size
620x900px 79.38 KB