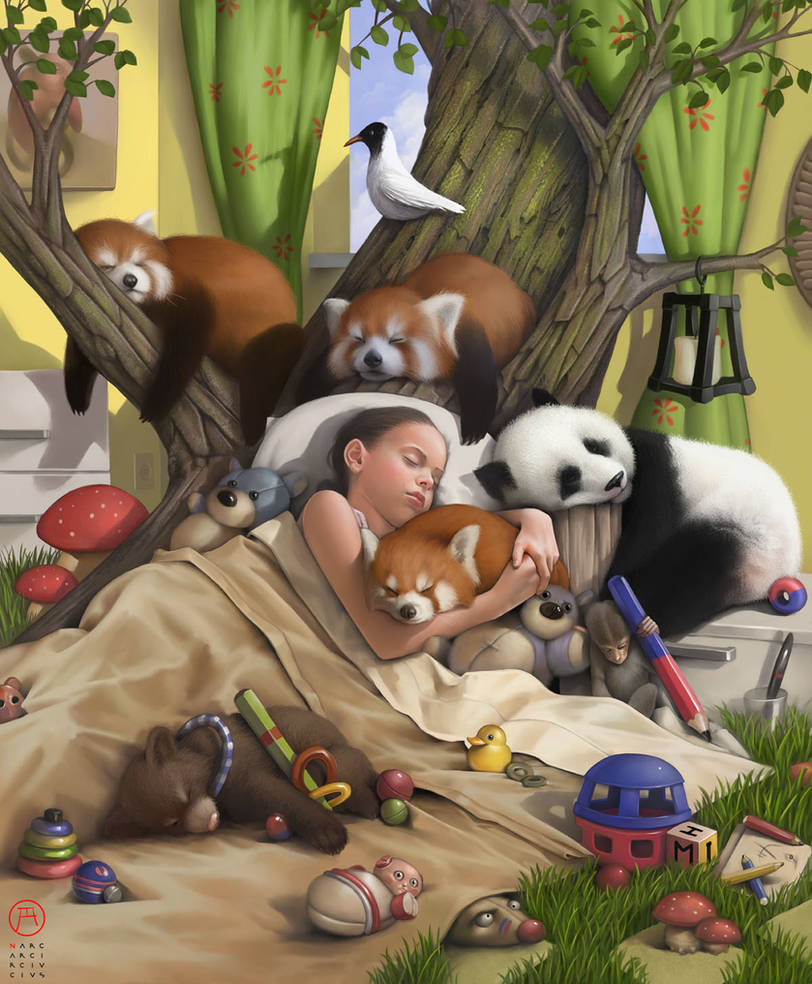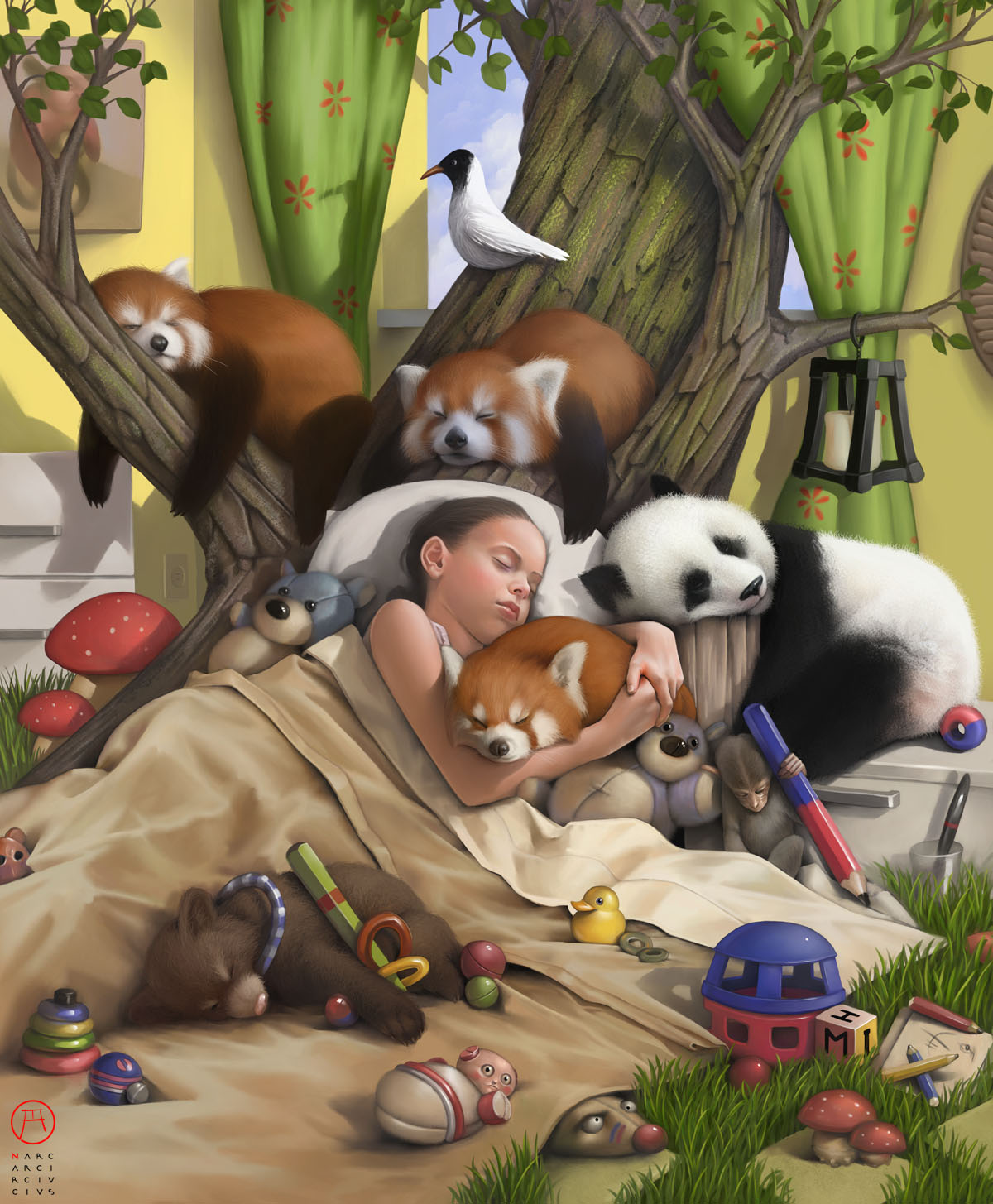 Watch
I created this picture for Share One Planet competition.

It wants to represent the innocence and simplicity of puppies: this is a wonderful age in which there are not differences between humans and animals. World is like a fable in which we are the actors, also a bedroom can become an enchanted forest. Kids consider puppies their favourite friends and puppies consider kids their playmates. When we become adults often we forget that life is a miracle and we are all part of the same dream. We can live together in harmony, if just you want it.

Made in Painter with my Wacom tablet.
I used photo references for some animals and the baby girl.