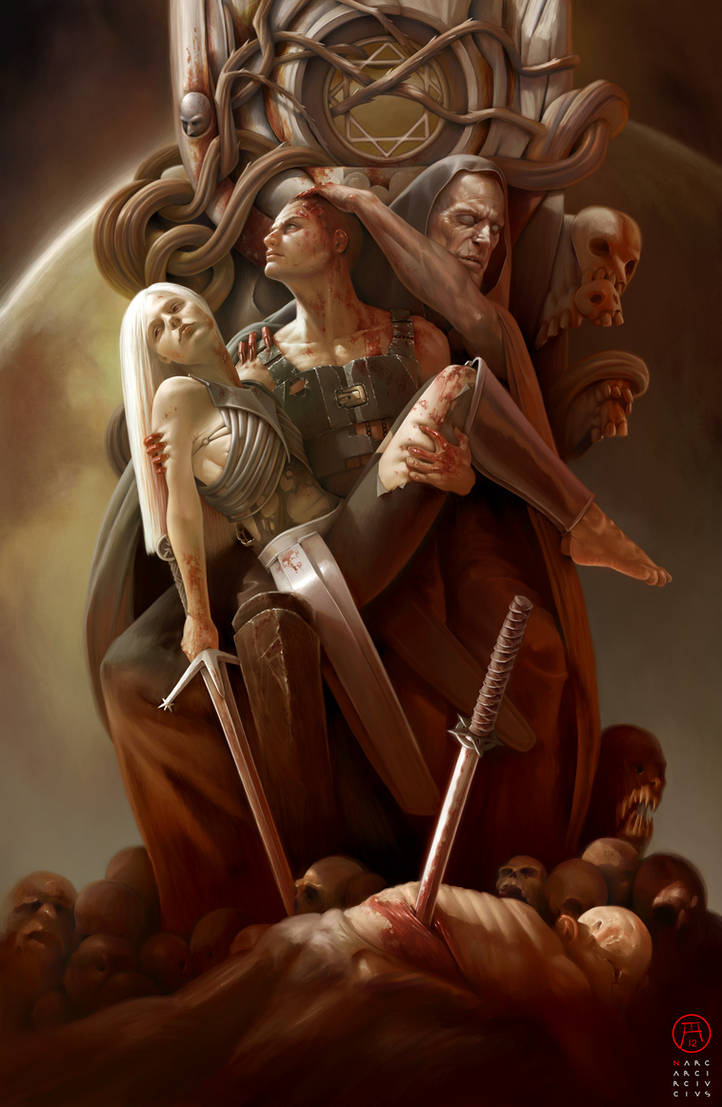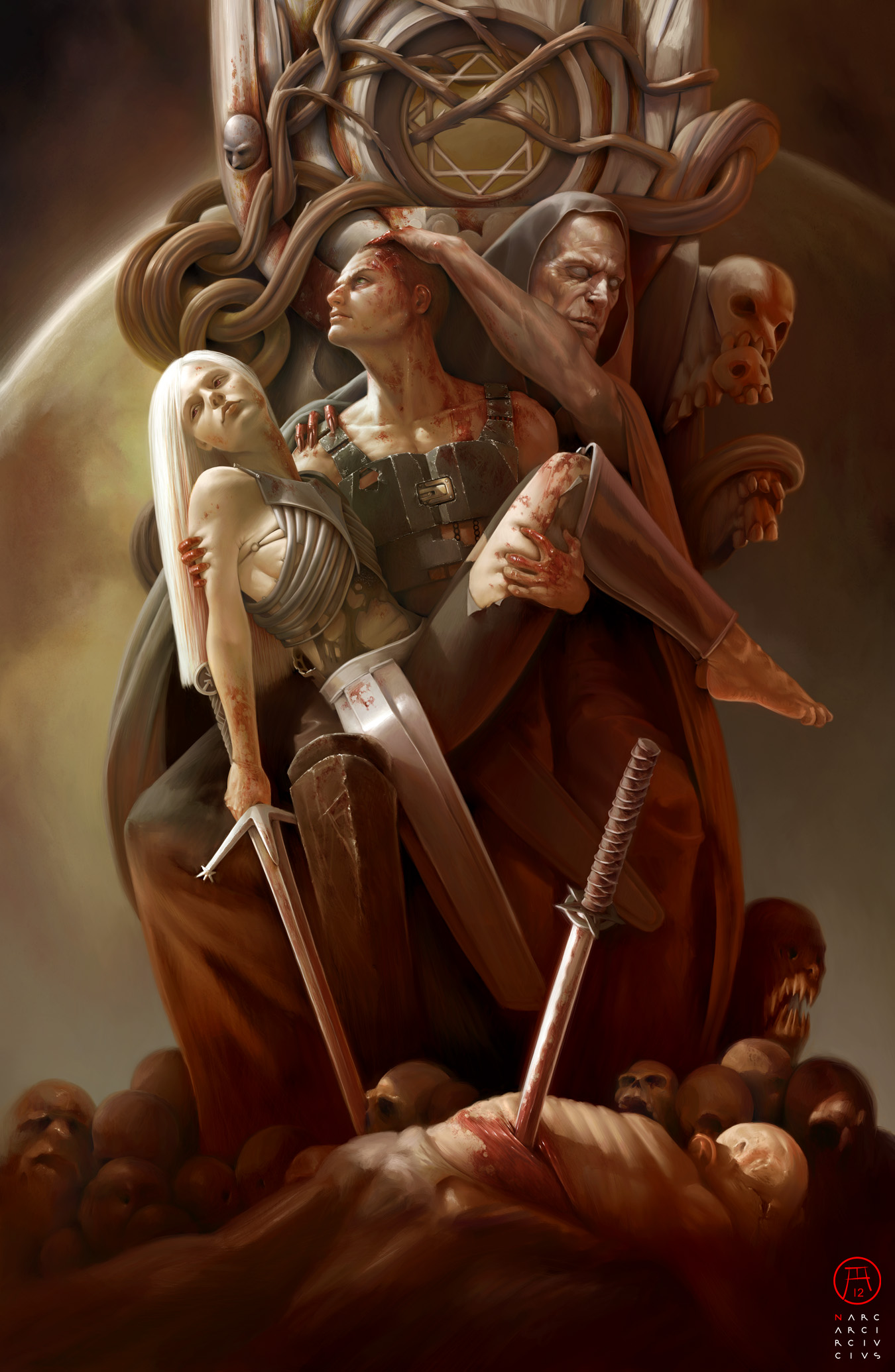 Watch
This is the cover of an Italian book with title 'In nomine Patris'.
It is a fantasy book that speaks about an universal war and fighting to save and preserve the life. In the book there are many characters and on the cover there are the two protagonists (Reler and Breena) and the Angel of the death.
The book is very dramatical and bloody, so the author asked me to represent a scene in which there was blood, violence and a bit of melancholy.
The author is a very precise guy that sent me several detailed sketches for armours and weapon. I have not used photo reference because the characters had to be very close to author idea.
As usually, it is totally made in Painter with my Wacom.
Daily Deviation
Given 2015-03-02