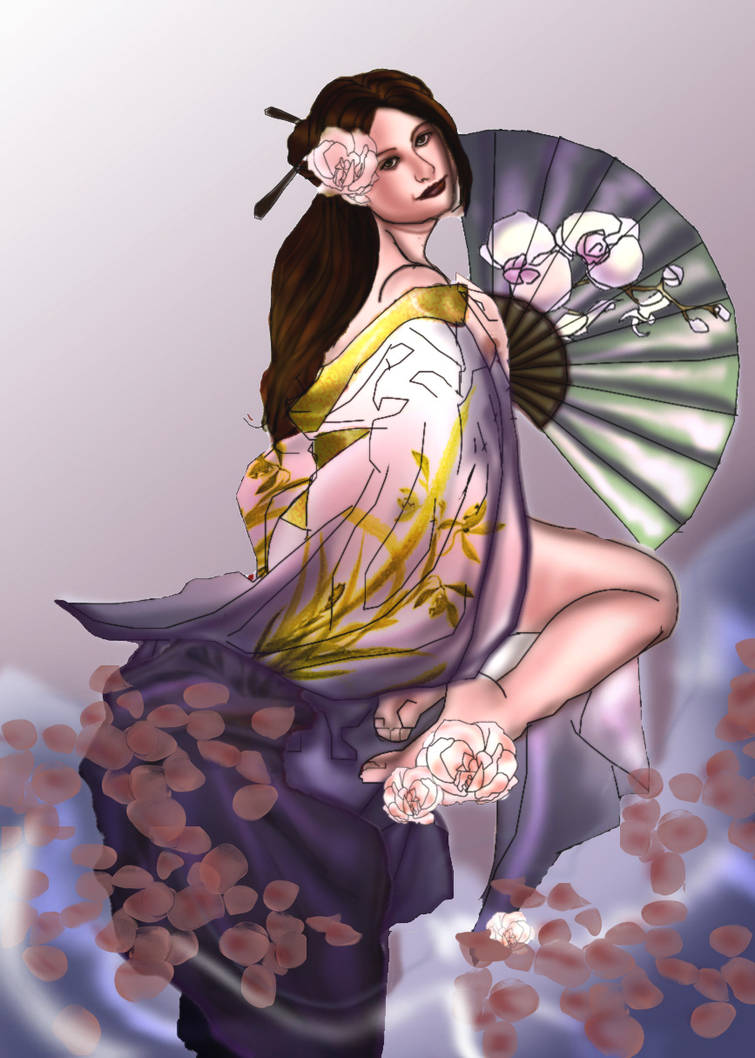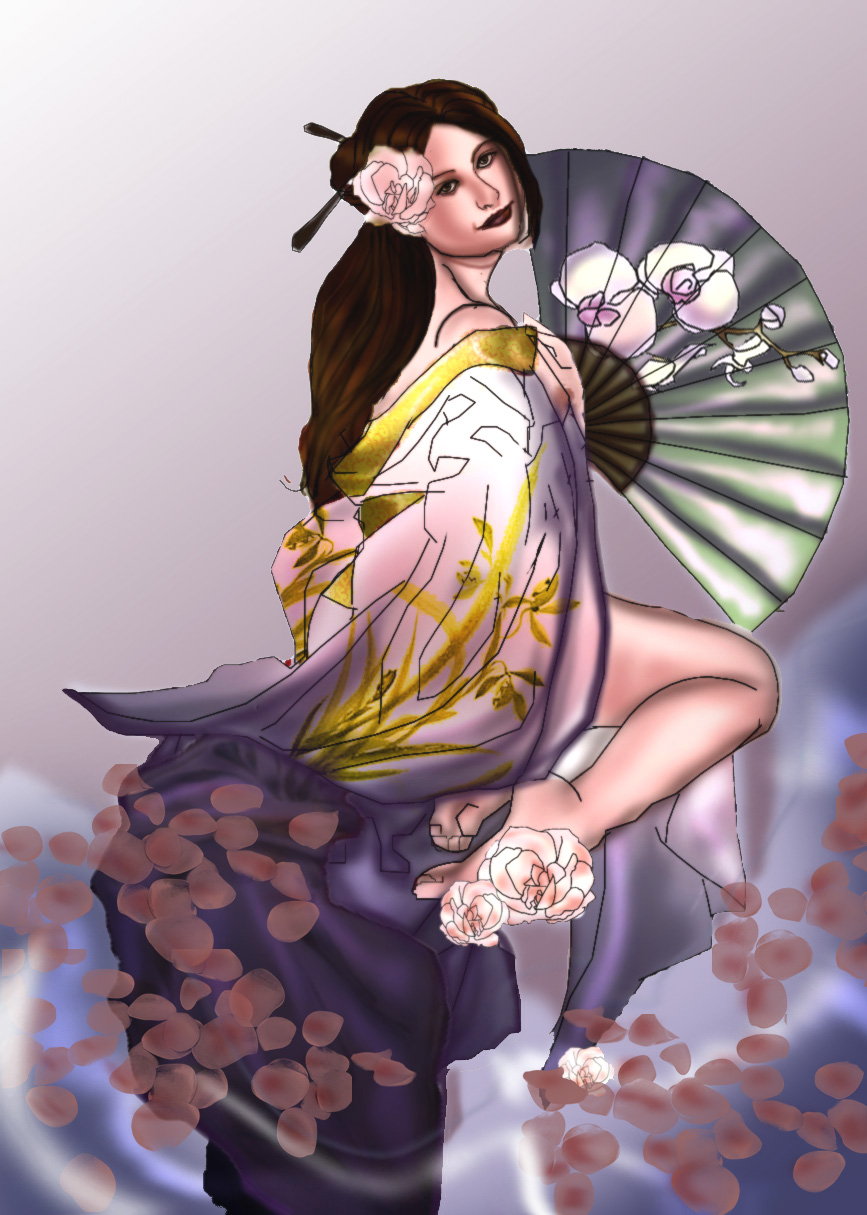 Watch
I have seen so very many nifty picts of chicks in kimono's so I figured I give it a go, this Ren my favoritist model, she's got a real thing for all things japanese I cannot guarantee I wont putter with it more but I figured I'd post it anyway

Really good work. I love it

Reply

You know... these lines look kind of choppy... could it be that you drew this with a TABLET? Or some other kind of direct input drawing? Duuuude, I could never do that. I'm stricktly a paper girl when it comes to outlines.

Except for my anime things sometimes but that's totally different and I have to be in the zoooone and I don't class that as drawing anyway...
Reply

I draw with a mouse. I dont have one of thetablets. I have been looking for a way to smooth out my lines, every other digital artists seems to be ale to get suh smooth lines I'll figure it out hopefully. Any body with any tips


Reply

Well, the ones who draw and get smooth lines are the ones who have tablets. I have a tablet but I can't get smooth lines - they turn out wibbly. I've accepted that I can only draw on paper and I like it that way. I like my pictures in physical form that I can come accross later and have memories of drawing it.
Reply

Yeah I guess your right. But I have little ones, and with a very rambunctiouse and above all destructive three year old I tend to lose sketch books quickly I had a cheep tablet but I lost the pen, admitedly my lines were just as choppy as with the mouse though
Reply

Well, hide your drawings far away and high up.

Reply

Does not work, kids have corespondance magic, and teleport skills that would make a 15 lvl wizard want to cry (sorry my inner geek showing) my son somehjow managed to get one of his brocken toys from the top of the refrigerator, I can't even get stuff off of the top of the fridge

Reply

Well, it involves climbing. Kids are good at climbing because they can't reach. I still climb to this day because I'm still short. I'm the damn senior member in my martial arts class but I'm the shortest non-kid there. Even a lot of the kids are taller than me -.-

My dad hides his cakes and biscuits on top of the high cupboards and I can't reach them so I have to climb. Often I use a ladle to help scoop the stuff towards me. Either way, my point isn't putting stuff up high - that's not hiding - you should properly put it away.. Maybe even somewhere with a lock. I have a nice drawer with a lock on just for such purposes - I asked for it after one of mum's friends kept coming over along with her very annoying 7 year old who had no courtesy and wouldn't stay out of my room even when I asked her to. She broke one of my favourite toys and later had the nerve to ask for some of mine to keep forever! What cheek!
Reply

Yeah, your right hiding would probably work well, a little too well I have a tendancy to hide things so I wont lose them and then not remember where the hell I put em' what can I say my children outsmart on a moment to moment basis I'm driveing my husband crazy thats what he gets for whatching me type HAHHAHAhHAhahahah

Reply
(1 Reply)