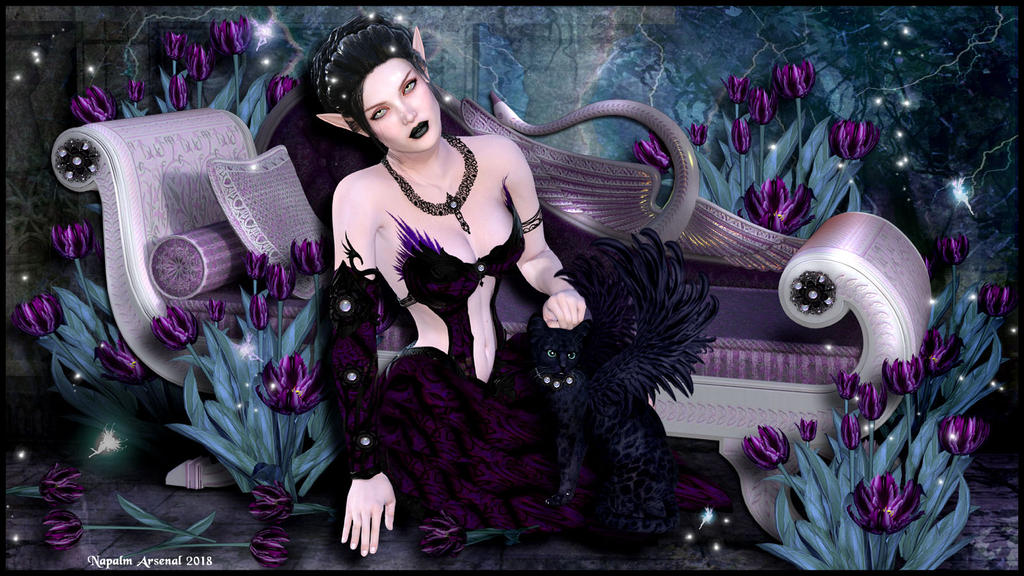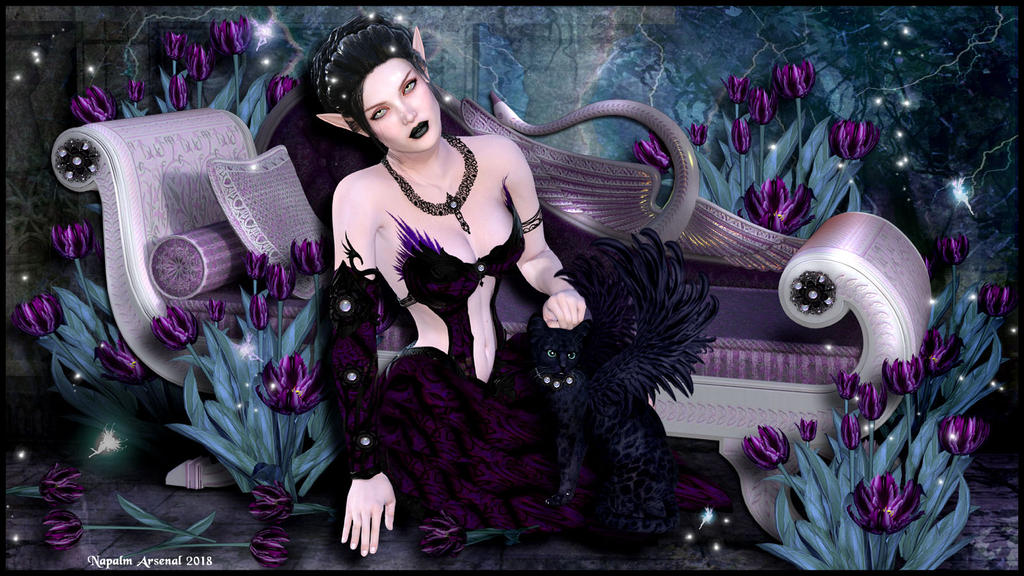 Passion Storm Textures for Lisa's Botanicals Tulips

hivewire3d.com/passion-storm-f…

Bring the beauty and power of Passion Storm for Lisa's Botanicals Tulipsto your runtime! Compatible with Poser 10+ and DAZ Studio 4.9+

Harness the awesome power, heavenly electrostatic charge, and ravishing passion of a spring lightning storm in your renders and let your garden become thunderstruck! Passion is ambition that is materialized into action, to put as much heart, mind, body, and soul into something as is possible. Passion Storm textures can super charge your renders like a lighting strike, and electrify your creative spirit to chase the lightning across the canvas.
These textures use a nicely blended storm color palette in magentas and cloudy sky blues, with a minimal hint of reddish purple to blue undertones that can be used to create a highly detailed style in your renders. They look fabulous paired with Dark Embrace and Gothic texture sets.
Included are three new tulip textures, one stamen texture, two leaf textures, and a parrot-fanged tulip variety petal shape transmap, along with bump, displacement, & specular mapping created from high quality photo materials. Presets are included for DAZ Studio Iray & 3DL, and Poser Superfly (requires Poser 11+) & Firefly render engines.
Requires Lisa's Botanicals Tulips
What's Included & Features
Materials (.mc6, .duf))

All options available for DAZ Studio Iray & 3DL, and Poser Superfly (requires Poser 11+) & Firefly render engines
Petal Materials

Decadence (Magenta, Dark Magenta, and White)
Desire (Dark Purplish Magenta with Lavender)
Passionately (Bright Magenta with Dark Magenta Undertones)

2 Leaf and Stem options

Textures (.jpg)

3 1024 X 1024 Pixel Petal Maps
1 1024 X 1024 Pixel Stamen Map
2 1024 X 1024 Pixel Leaf and Stem Maps
1 1024 x 1024 Pixel Petal Transmap with Parrot-Fanged Tulip Petal Shape



Sooooo pretty! Love the colors!
Reply

Reply

Love the black panther

Reply

Sora is wearing a very beautiful outfit and is sitting near a wonderful lounge.

All these superb tulips around her contribute considerably to enhance her natural beauty while she waiting for her lover to dance the passionate tango.

Very beautiful mix of colors.

Reply

Thanks so much!! I tried to get a good blending of color combos! Thanks so much for your kind words.
Reply

Reply

She is magnificent, love the kittiy wings
Reply

Thanks!!.... Ah the wings are 2D that I created in Photoshop, and you can get them at Fantasy Attic. Ariki's Mallik wings work well also.
Reply

Beautiful! I love the colors!

Reply