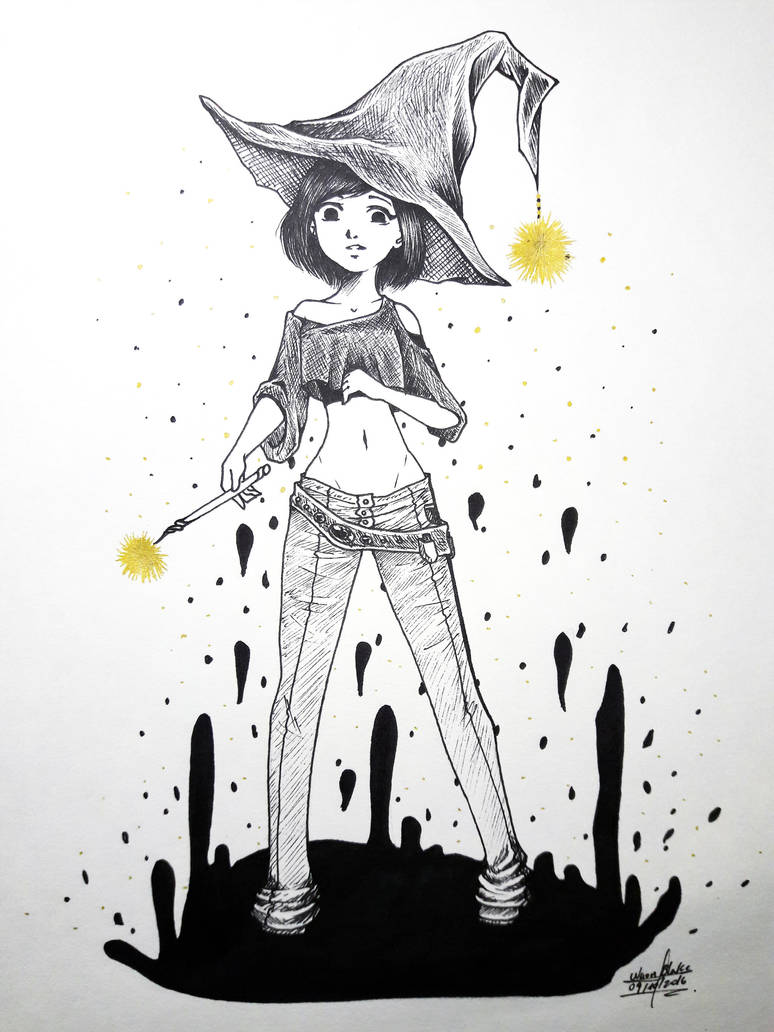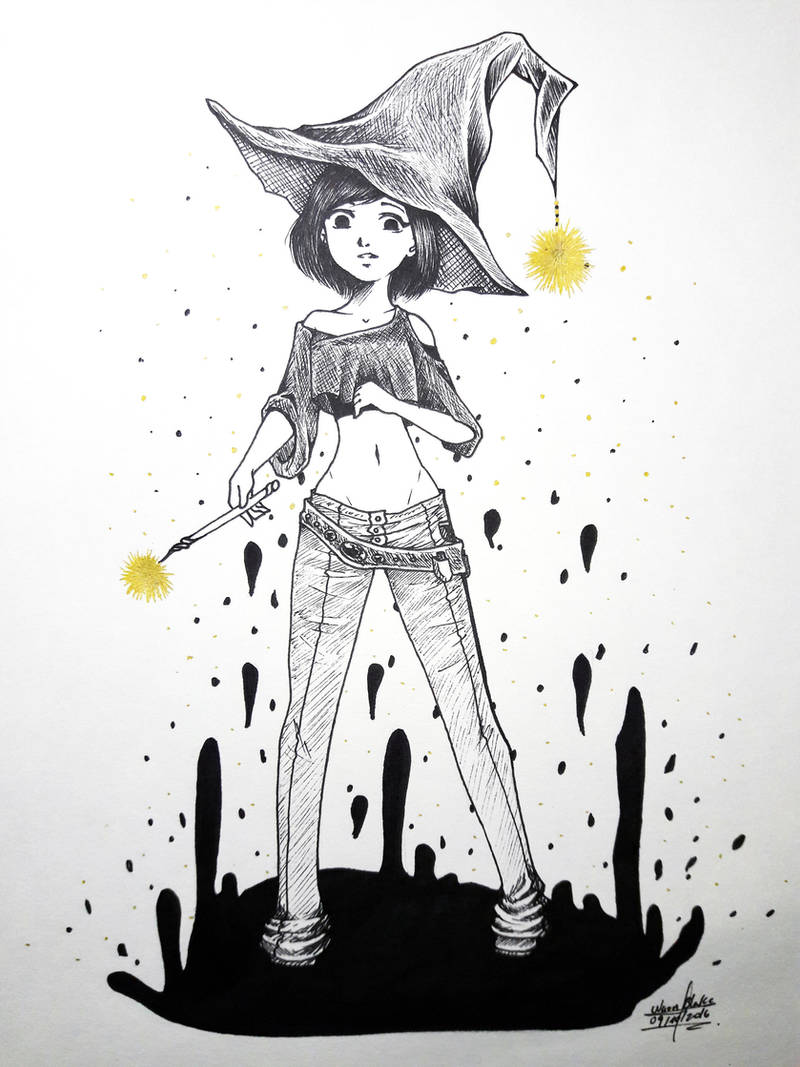 Watch
-----------------------------------------
A little young Witch for day 9!

I am very much behind. Couple of very bad days recently, and not getting much better -__-U
But anyways, I'll try to keep up, it's good fun anyways. Wish I had been able to do one every single day, but maybe I'll manage to get on schedule again.


Artwork © NaonBlake
-----

Very nice work on the cute though very concerned looking young witch. Mind if I call her "Dandelion Witch"? That's what the "sparkling" at the end of her wand and hat ornament remind me of. Great job on her form and I think the uncomfortable body language as she tries her magic lends terrific charm, along with a bit of a story behind the scene. Great work on the textures and shading too, and sweet outfit design. I hope she doesn't sink into the ink puddle!
I hope things are looking up for you soon. Take care.
Reply

Thank you!
Yeah, Dandelion Witch sounds nice xP
I love the way you read the scene!

It could be fun to see her learning to work her magic better~
Thank you sweety

You too

Reply