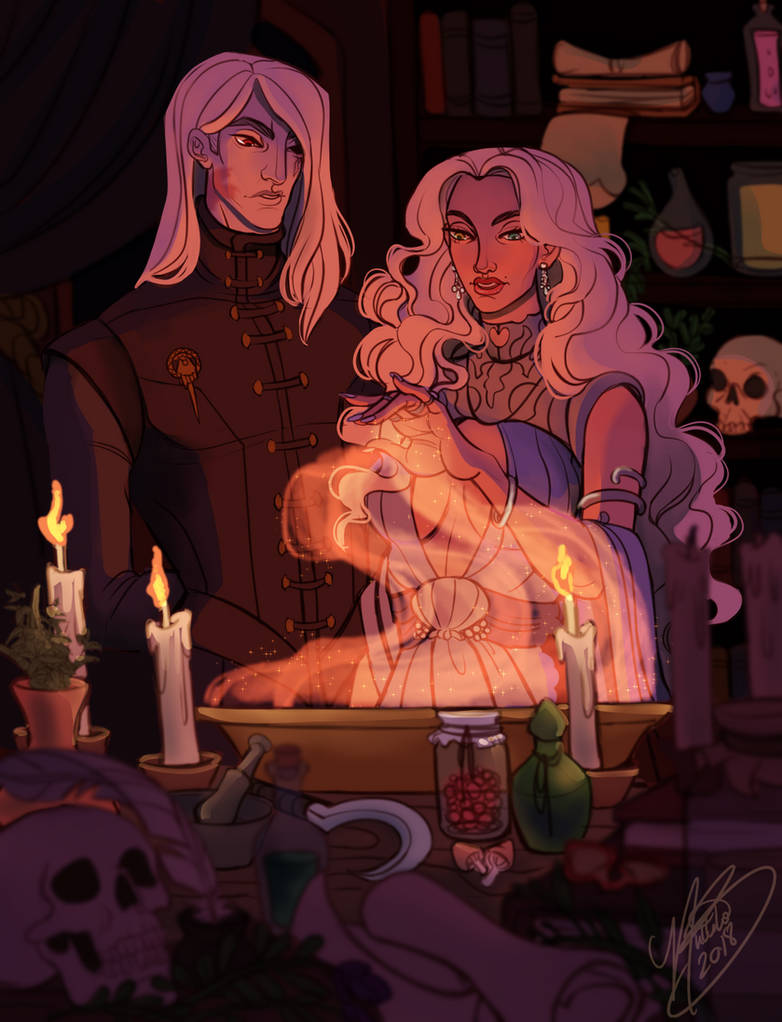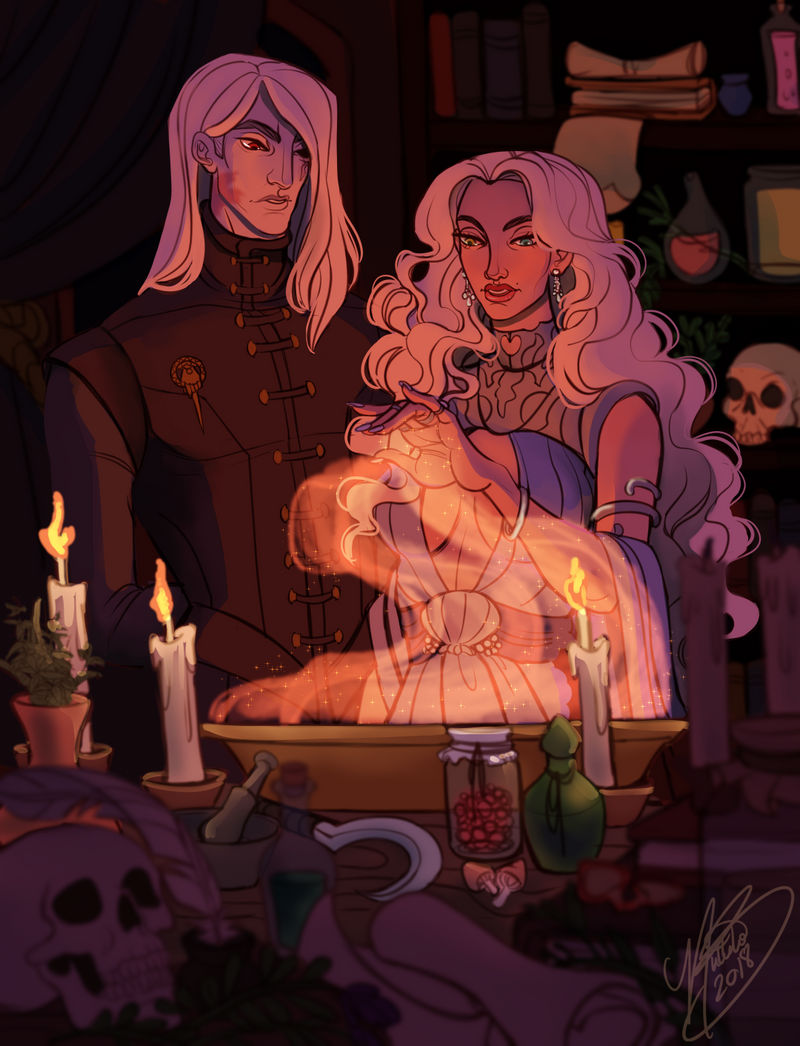 Watch
Wanted to draw something that was kind of spooky and magic themed, and I thought it would be really interesting to see Shiera Seastar practicing some dark arts to help Bloodraven spy on enemies of the crown (she's probably scrying but I wasn't sure how to approach that from this angle, so yah gotta trust me on this one)
twitter | instagram | facebook | print shop | commission info | youtube | ko-fi | tumblr | deviantart

Who would you cast as Seastar if they made a prequel series?
Reply

Ooh that's a really tough decision, one that I've never been able to make! I have a hard time picturing any person as Shiera, though my top choice for Bloodraven would be Sam Riley. I think his raspy voice would suit Bloodraven well 😂
Reply

Amazing! Congrats! The details, the glances, the history behind those characters ...
Reply

On a more serious note, please allow me to compliment you on producing such a fine, atmospheric portrait of two over-affectionate half siblings who should probably be burned at the stake for Witchcraft, Spycraft and sundry antisocial diversions!

Reply

"We should wear more black - do you think we should wear more black? - we're Goths, why can't we be out and Proud about being GOTH as Dracula's Funeral Party?"

"Take my advice and wear colours while you can, Lord Brother, before you're walled off from the entire spectrum."

"My that's a lovely lampshade you're hanging from the Fourth Wall ... "


Reply

This is gorgeous! The detail is fantastic!
Reply

"Time to hunt down the Blackfyres!"
Reply