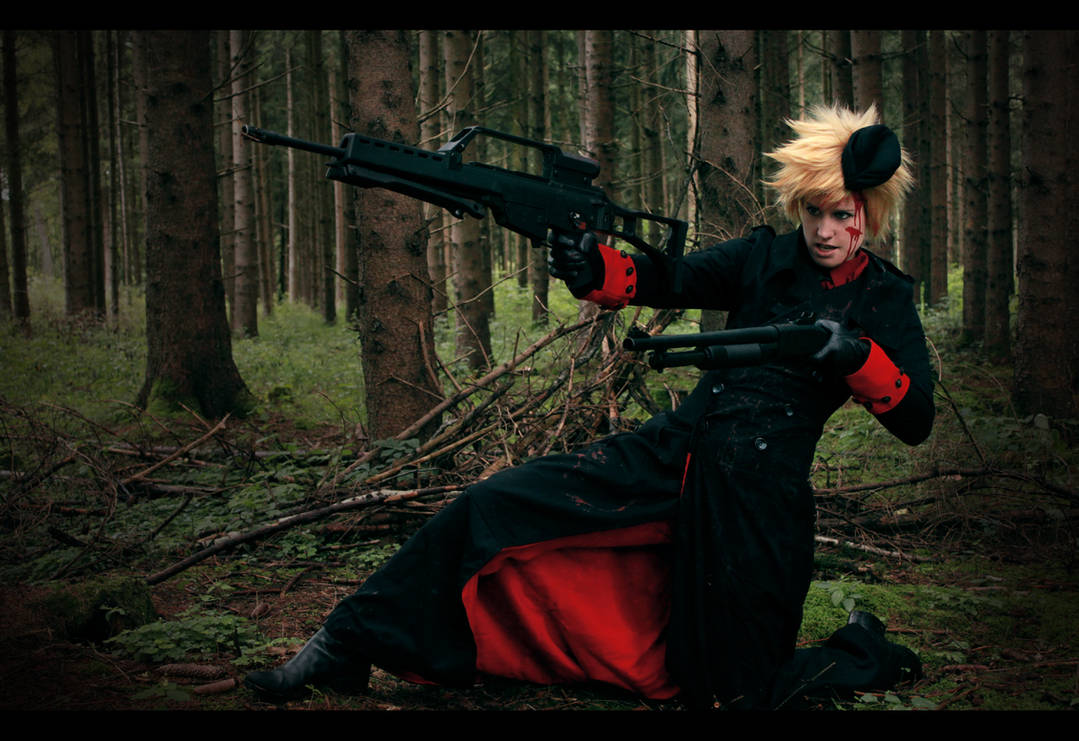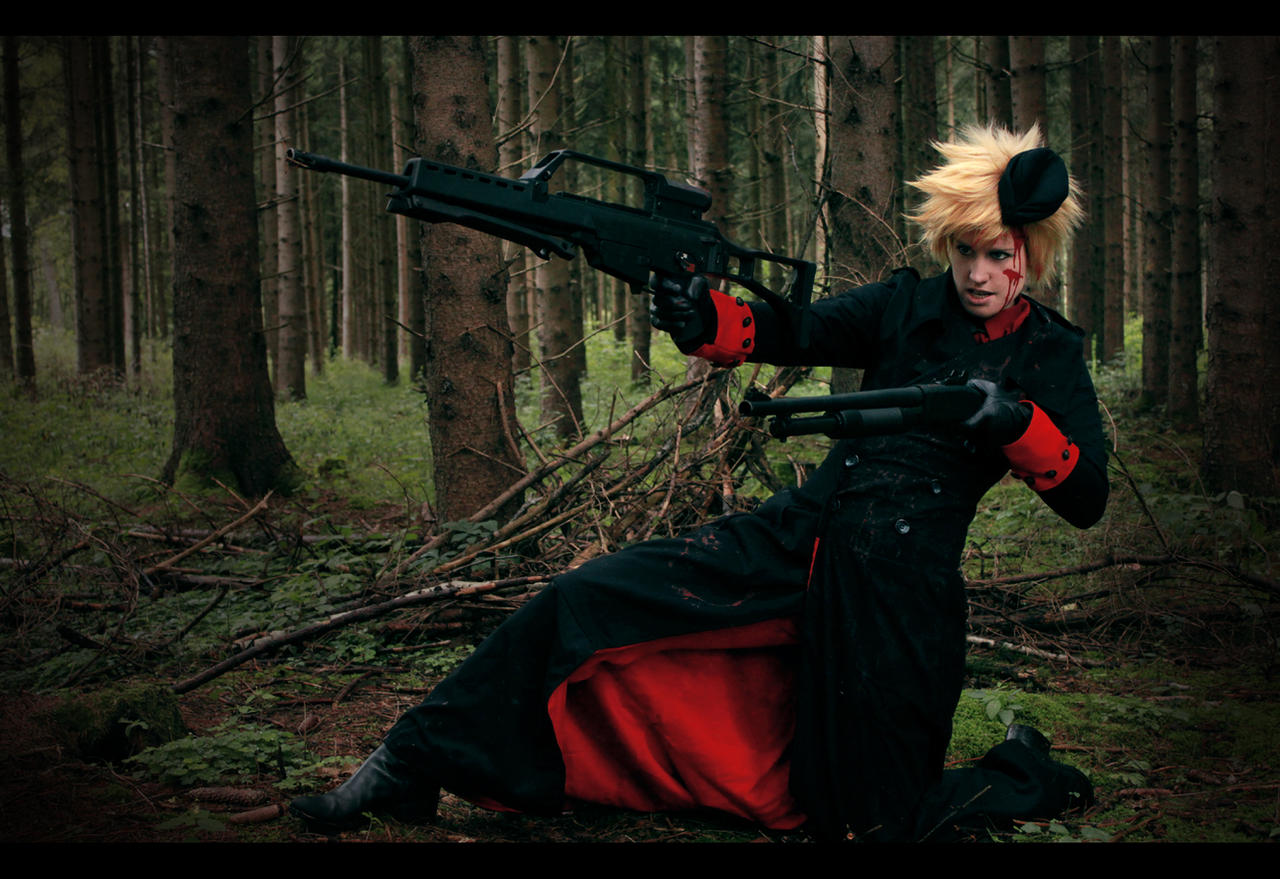 Watch
Something pretty much different today.
*
Ravenic
asked me this week if we could have another shooting because she had a few ideas. And so we took advantage of this year's cold and rainy german summer, featuring
Axis Powers Hetalia
's
Denmark
Please enjoy.
A comment on the missing magazine, because so many seem to care:
They were left out for security reasons. In case you don't know: In Europe, carrying weapons is strictly forbidden if you don't have a legal certificate (police officers etc.). These guns are paintball guns, but they look VERY similar to real guns. Leaving out the magazines makes clear that there is not a shooting spree or something going to happen. I'm usually cosplaying in public, so legal issues are very important. I hope you understand.
*
NanjoKoji
(me) as Denmark
Axis Powers Hetalia
photo by *
Ravenic
The ultimate high as all beautiful dies
A rulers tool, a priests excuse, a tyrants delight
I alone, the great white hunter
I'll march until the dawn brings me rest
10th patriot at the gallows pole