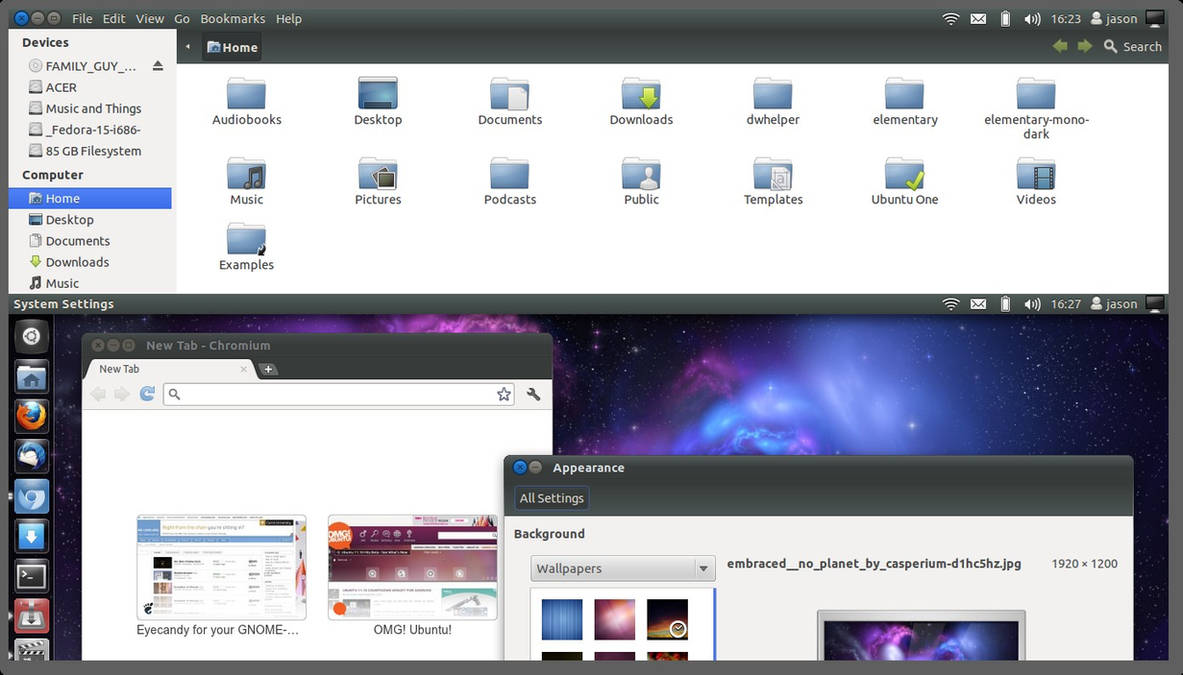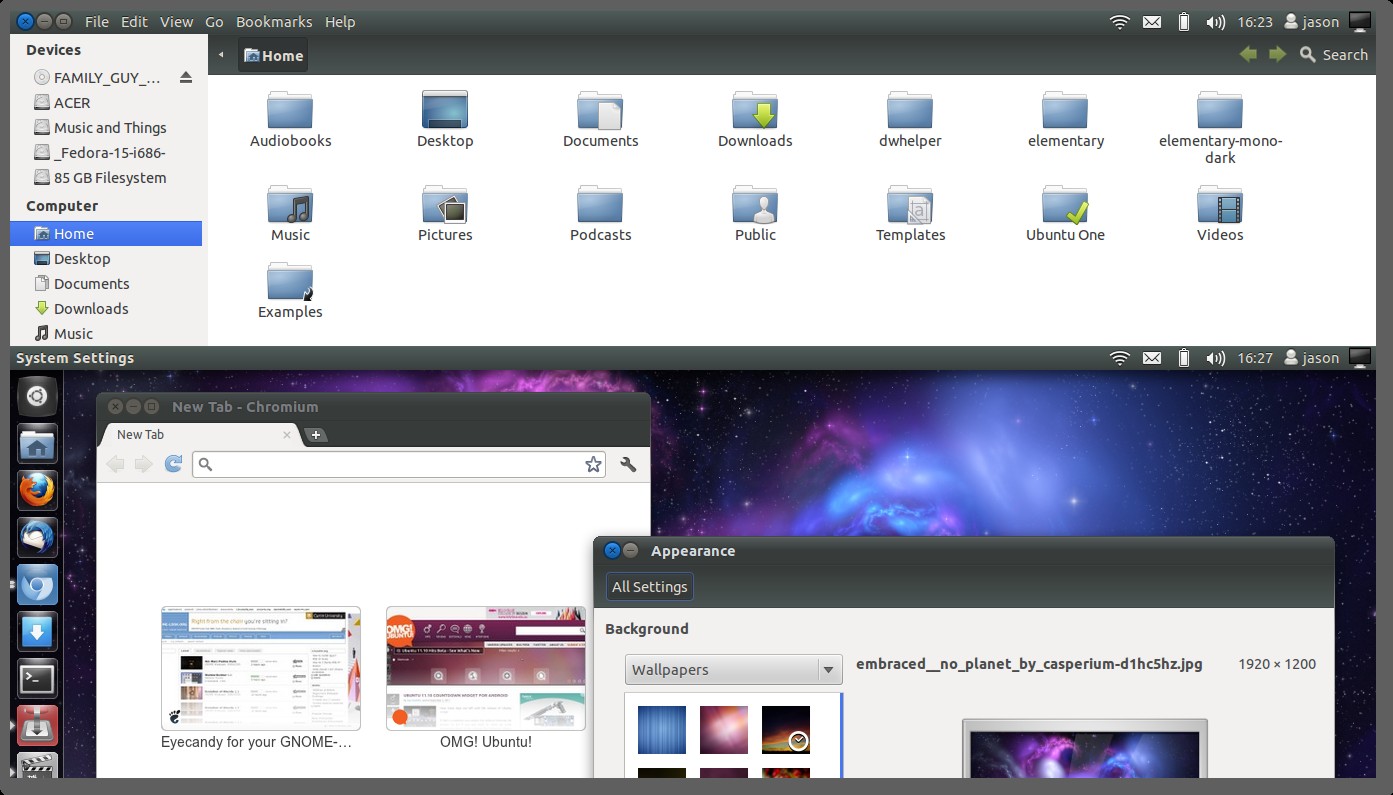 Watch
Used Ambiance Blue metacity (satya164) and tweaked original Ambiance theme to make it compatible with Unity in Oneiric.

All credit to those that made the Ambiance Blue metacity and Ambiance theme.

It seems like the selection color doesn't change everywhere. I'm on Ubuntu 11.10 (Unity) and I changed the theme with gnome-tweak-tool.

For example, the menus in google chrome have the right blue color, but the global menu hasn't. Same with gedit, still orange.

Have I done something wrong ?
Reply

Found it !

Edit the file : /usr/share/themes/Unity Blubiance/gtk-3.0/settings.ini

Change the color value for nselected_bg_color to #4677f0 (before #4677f0 it was the orange).

It should look like : nselected_bg_color:#4677f0

Log out and log back in. It works !
Reply

Compiz Config Settings Manager gets the correct blue too. I think the orange stays only with GTK3 apps.
Reply

Reply

Hi! Cheers for the kudos, I haven't used or themed for any *box window managers but would love to try. I'll see if I can install one and have a play about.
Reply

Hey another Linux Ubuntu user! ...don't see those very often!
Reply