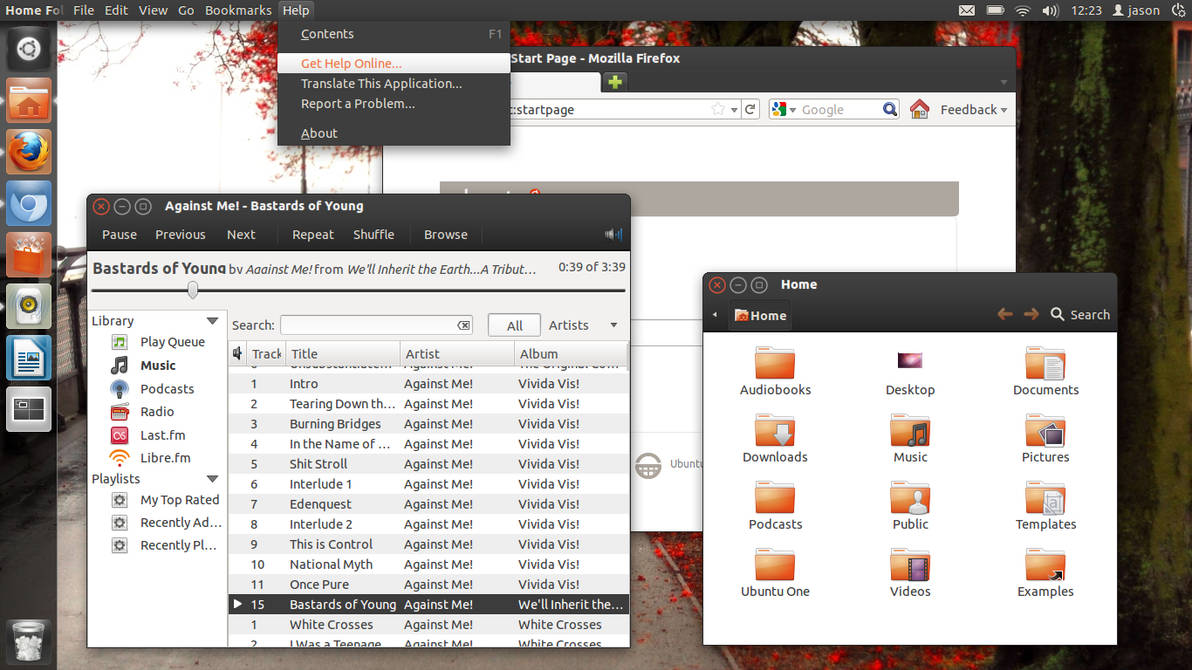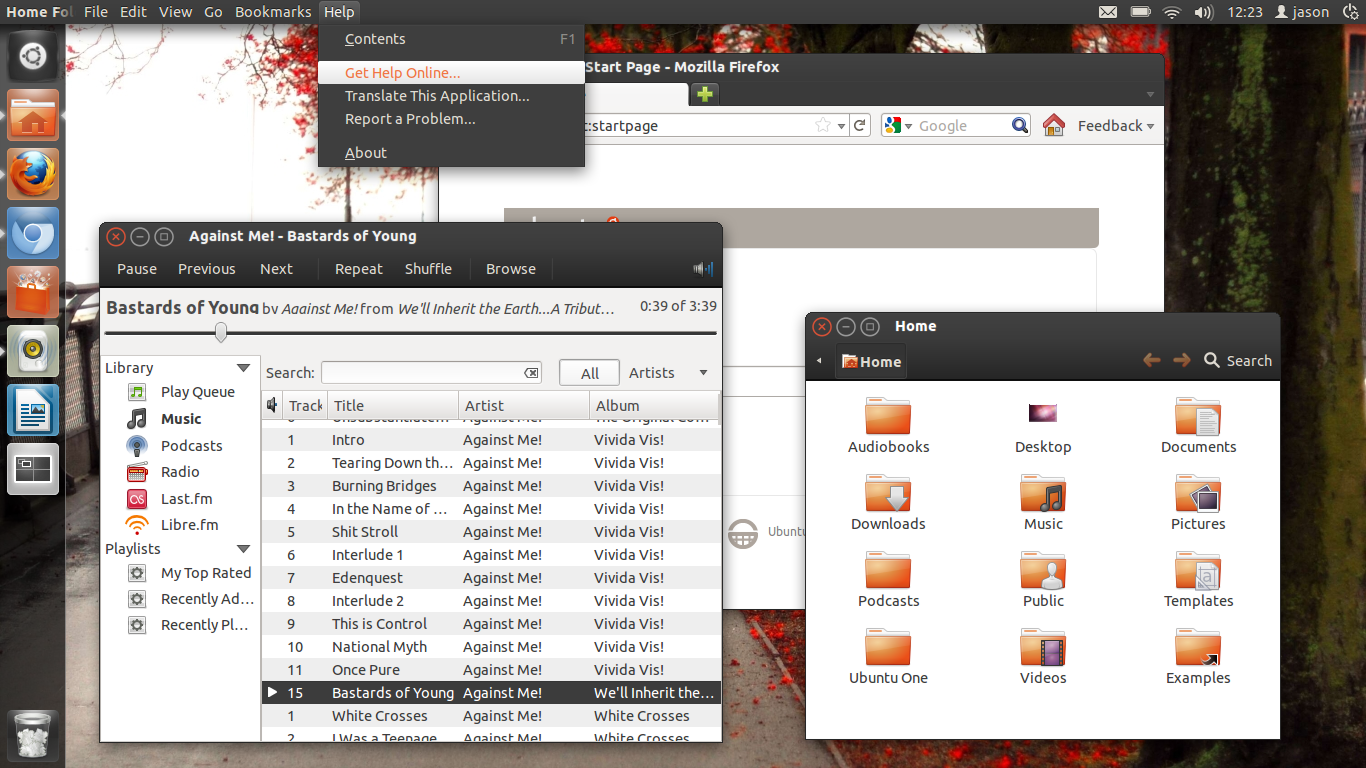 Watch
Unity/Gtk3.0/Gtk2.0/Metacity theme for Ubuntu Oneiric using Ambiance as a base. Fairly heavily modified. All credit to the Ambiance team for creating an extensive template to work from.

Update 0.2

-fixed progress-bar trough

cant wait for 11.10 to be final, the beta has too many bugs on my system.
Reply

Yeah, beta 1 is actually less stable in terms of processes crashing than alpha 3 at the moment.
Reply

I cannot identify where is the active window due to minmaxclose button.
Reply

I'm not sure exactly what you mean. Is it when the window is maximised or minimised?
Reply

As what I have seen in your screen shot, the Rhythmbox is the active program or has the current focus. So the rest of the program and windows which do not contain focus or inactive, must not have the same state of minmaxclose button with Rhythmbox. Either you desaturate their colors or darken it. As long as they differ the state (active and inactive state).

Reply

Aaaaaah yes! OK, that's a good idea. I'll implement it in the next release. I never have that many things going on at once so I don't mind if titlebars remain consistent. But I can see how it would increase the usability for a lot of people.
Reply