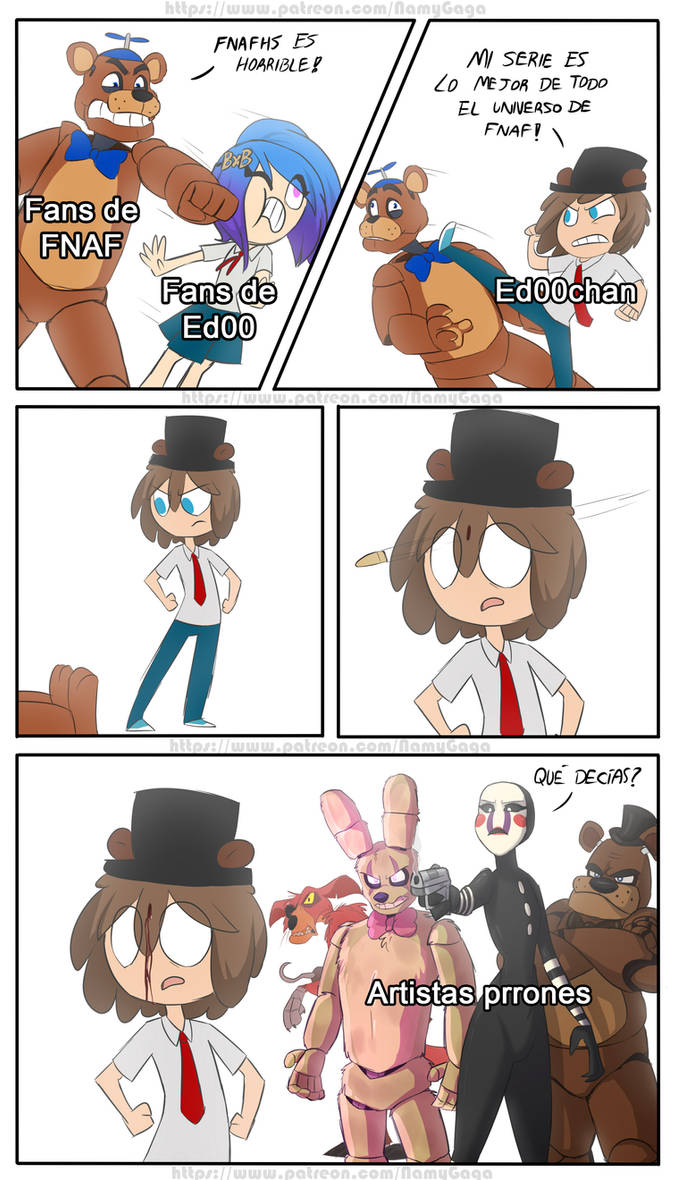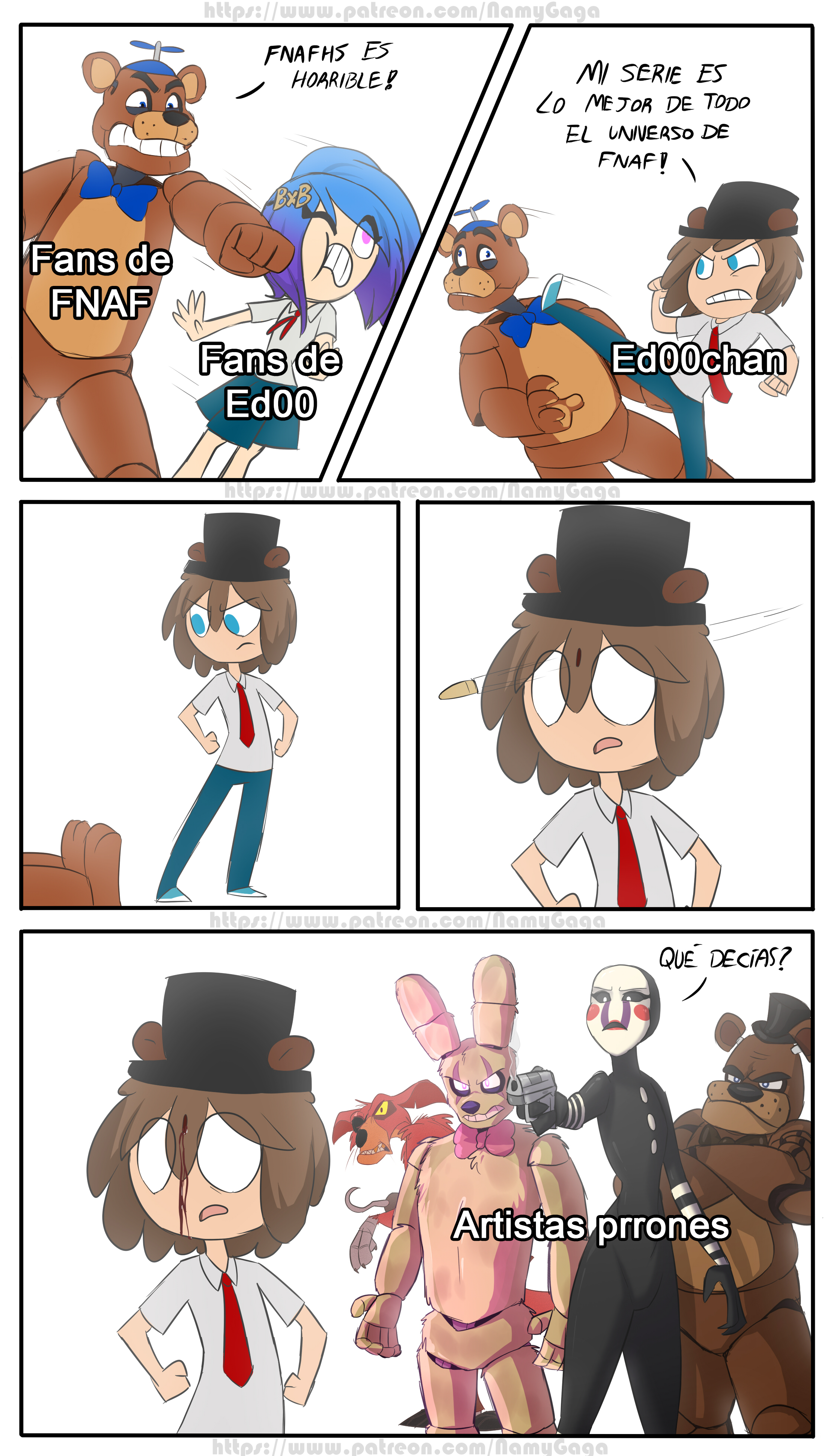 PLANTILLA:
MORE:
ES LA VERDAD! / IT'S TRUE!!
ENGLISH SUBTITLES
Fans of FNAF (OC Freddy):
Fnafhs its horrible! *kicks Ed00 fans*
Ed00chan (Her Freddy): *kicks FNAF Fans* My series are the best thing in the FNAF universe! *gets shoot*
Coolest Artist (Marionette, Springy, Freddy and Foxy): what did you say?

I used other cool drawing styles!
style for Oc Freddy.

style for her Springtrap.

style for his Freddy.

style for his Foxy.
...
oh, and Ed00chan's style for her Freddy and the FNAFHS Girl :v