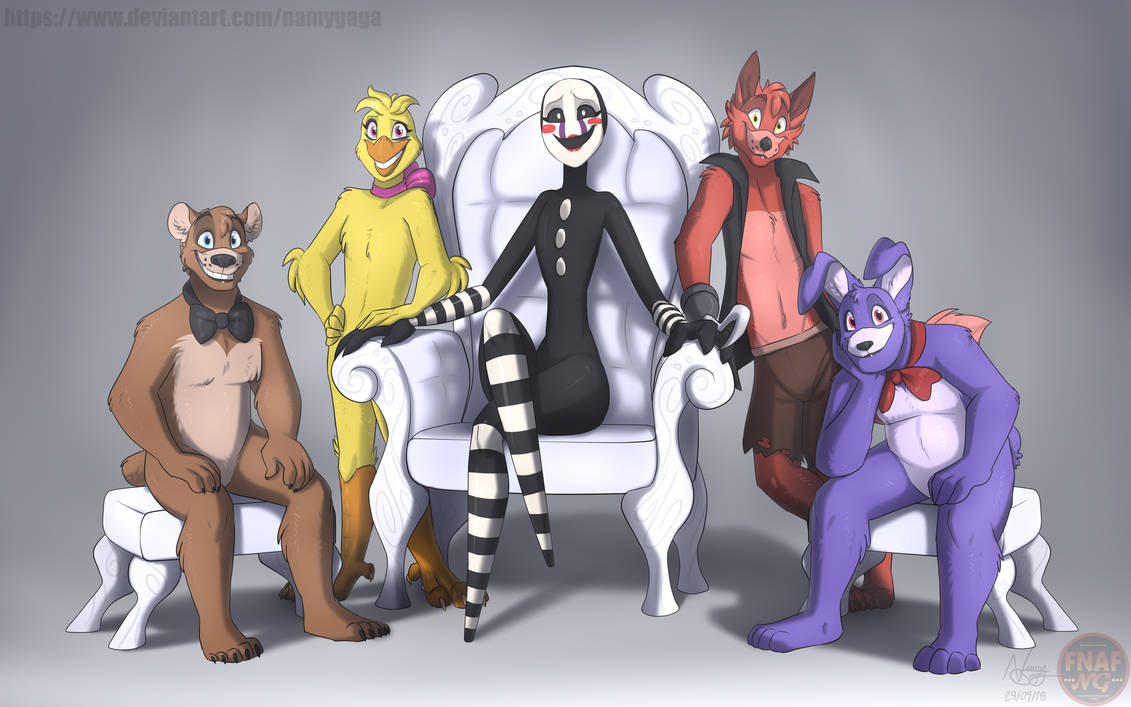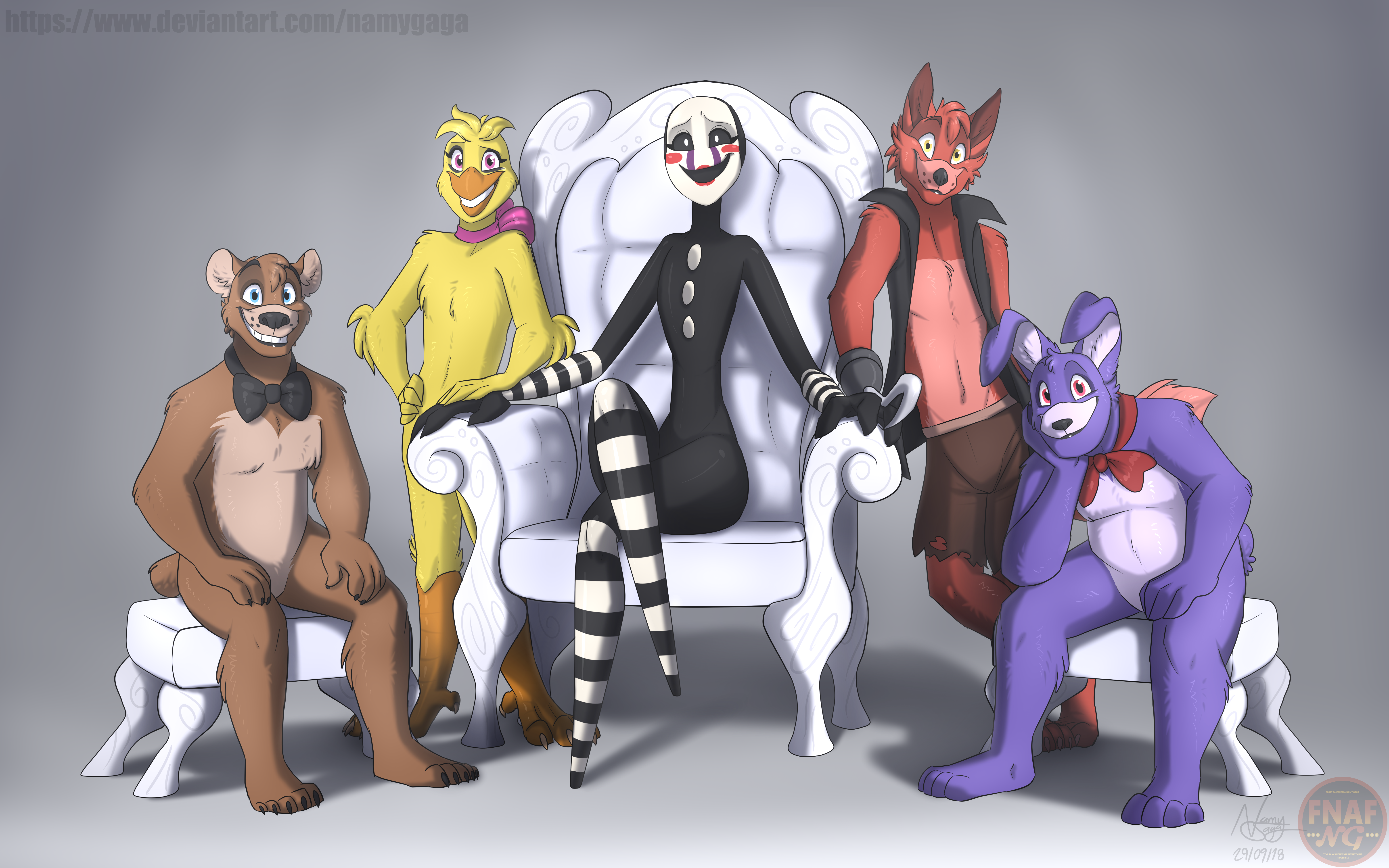 MORE:
Hace tanto que hice el boceto de este dibujo y al fin les traigo la versión terminada!
Recordemos que ellos eran humanos antes de ser asesinados y haber reencarnado en los personajes que ahora son. Esta es una foto que Marionette y los Freddies decidieron tomarse una vez que por fin aceptaron sus nuevas vidas como los individuos que ahora son.
Por fin, los cinco, sentían algo de bienestar, tranquilidad y aceptación... habiendo pasado algunos años desde los accidentes en Fredbear's, Marionette y los demás asumieron que no iban a encontrar a su asesino y decidieron relajarse por un tiempo así como disfrutar de sus nuevas vidas y cuerpos.
*Aquí los Freddies son adolescentes.
*Esto ocurre entre FNAF 2 y FNAF 1
_____________________
So long ago I made the sketch of this drawing and finally I bring you the finished version!
Remember that they were human before they were killed and reincarnated in the characters they are now. This is a picture that Marionette and the Freddies decided to take once they finally accepted their new lives as the individuals they are now.
Finally, the five felt something of wellness, tranquility and acceptance... having spent some years since the accidents at Fredbear's, Marionette and the others assumed that they wouldn't find their killer and decided to relax for a while as well as enjoy their new lives and bodies.
* Here the Freddies are teenagers.
* This happens between FNAF 2 and FNAF 1

Scott Cawthon © Namy Gaga © FNAFNG ©


SUPPORT ME:
www.patreon.com/NamyGaga