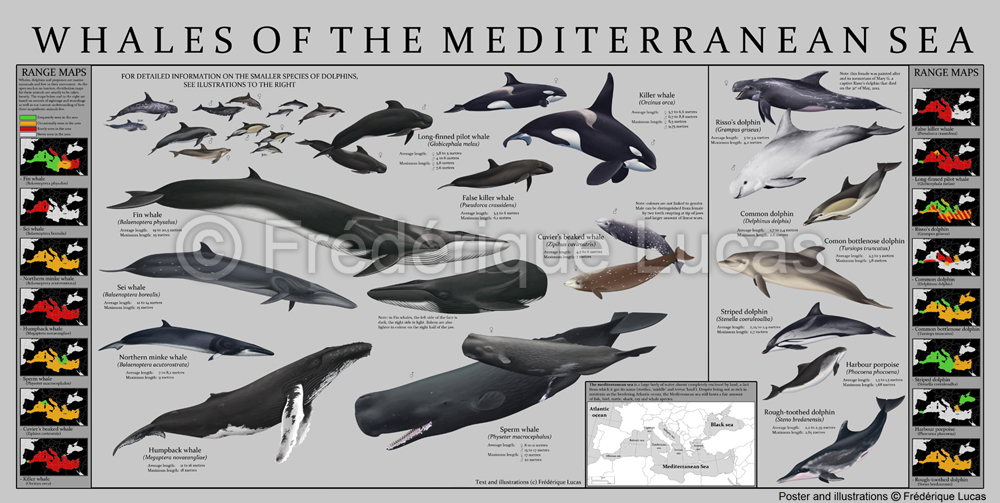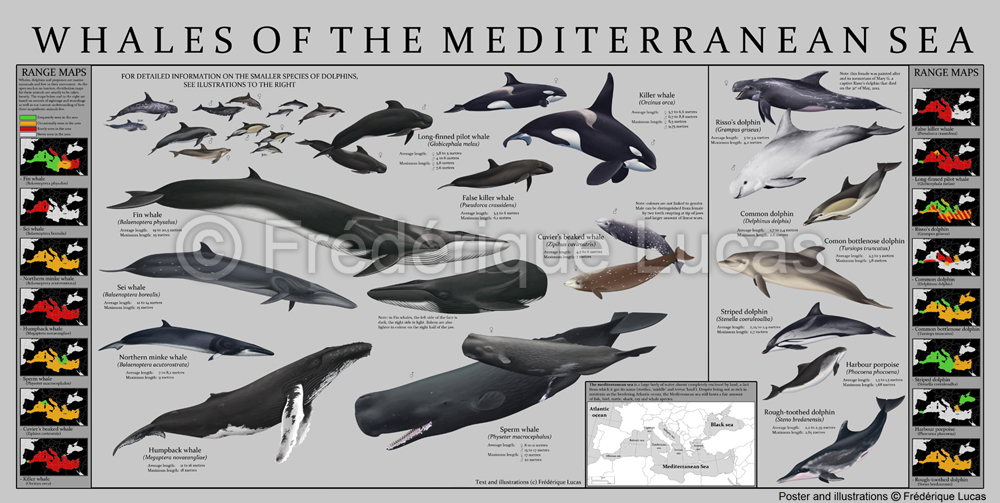 A poster showing all cetacean species that occur with some regularity in the Mediterranean Sea. There are couple of species that are only very rarely seen in specific locations (such as Blainville's beaked whales), or unique sightings of vagrants far outside their usual range (such as the grey whale that was sighted in 2010). These species have not been included in the poster.
The female risso's dolphins (top right) was painted after, and in memory of Mary G. Mary G. lived in Oltremare, an Italian marine park, having been rehabilitated after stranding at a very young age. At the time, she was the only risso's dolphin under human care in Europe. Early 2012 her health deteriorated and she passed away on the 31st of May. See a photo of Mary G. here:
:thumb209997355::thumb209881002::thumb203595729::thumb204206825:
Daily Deviation
Given 2012-12-03
Having followed the process of this for weeks, if not longer, I'm still blown away by the result of all your hard work and research. Each of the species has been painted to detail and displays an outstanding level of accuracy. Misplace just one little bit and the whole would be diminished! I can't point to any species and say that I like it best, because they are all gorgeous - no wonder, given that each is an individual painting in itself. Personally, I do love your Humpback whale a lot for its white parts.
The maps actually turned out better than I thought, too

I was happy to assist you with the text and can see a bright future for you as a Cetacean illustrator, no matter what you end up doing

The Artist thought this was FAIR
125 out of 127 deviants thought this was fair.
This is absolutely incredible piece of work, I can not even imagine how much you needed to study and how long you needed to practise before you could even start.
Not only all those paintings/drawings are super realistic (much more realistic than many professional whale illustrations I saw in books about nature), but it is also perfectly educational. I live in Europe, so for me, this is definitely useful. And the whole contept, whole idea, whole methodology and use of colours make it so easy to use.
You really have my respect and thanks for creating this incredible work!

really fantastic!
The Artist thought this was FAIR
65 out of 66 deviants thought this was fair.